10 Elements of Shareable Content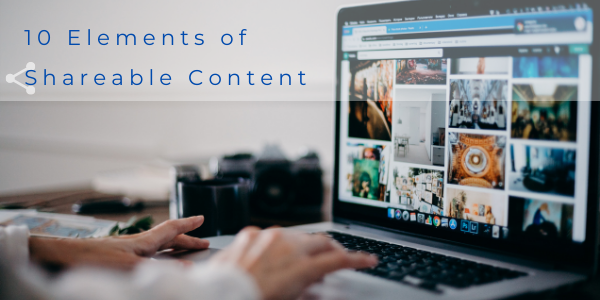 Love may make the world go round, but it's website content that keeps the internet going. The internet is home to websites that compel and draw readers as well as search engine spiders with few of the bells and whistles that other less successful websites are adorned with.
Successful websites have cracked the code of website content that works. Great content is the differentiator between websites that turn in profits and those that turn turtle.
As a website owner, you need clarity on the type of website content that'll best serve your purposes. Then, you need to get the right person to create content for you. Content by a writer who has the experience, expertise, and qualifications to write on a given subject will appeal more to the readers. It will naturally have the heft that flows from knowledge in a niche. Such content offers the maximum returns for your marketing dollars. Scripted enables businesses and bloggers to benefit from the writing skills of some of the best writers out there. Here's a step-by-step guide on hiring the ideal writer for your niche.
The following data highlights the power of good website content – 
      According to Optinmonster, companies that blog get 97% more links to their websites.
      According to Oberlo, the average blog post length is around 1300 words. Websites are putting in the effort to write so many words because good website content generates business.
      According to Databox, the first five results for a search account for nearly 70% of all clicks. You cannot get there without good content.
What are the defining characteristics of great website content? Let's find out.
Here are the ten essential attributes that all high-quality content must possess, along with relevant examples - 
1. A Clear Objective
A well-defined objective is the soul of website content. Words come together to fulfill an objective. Clarity on where you're headed with the words is a fundamental requirement to ensure that you do not end up creating copy that meanders into weak streams of thought bereft of force to carry the reader along. Clarity on the objective enables you to create a skeletal framework fleshed with meaningful copy in a suitable tone. An understanding of what you're going to write on lets you research appropriate resources and steer clear of fluff. Coherent thoughts manifest as crisp words that engage the reader. Such clarity is important for a very important reason – it tells the search engines what the content is about. It drives organic traffic. Example.
2. Focused on an Audience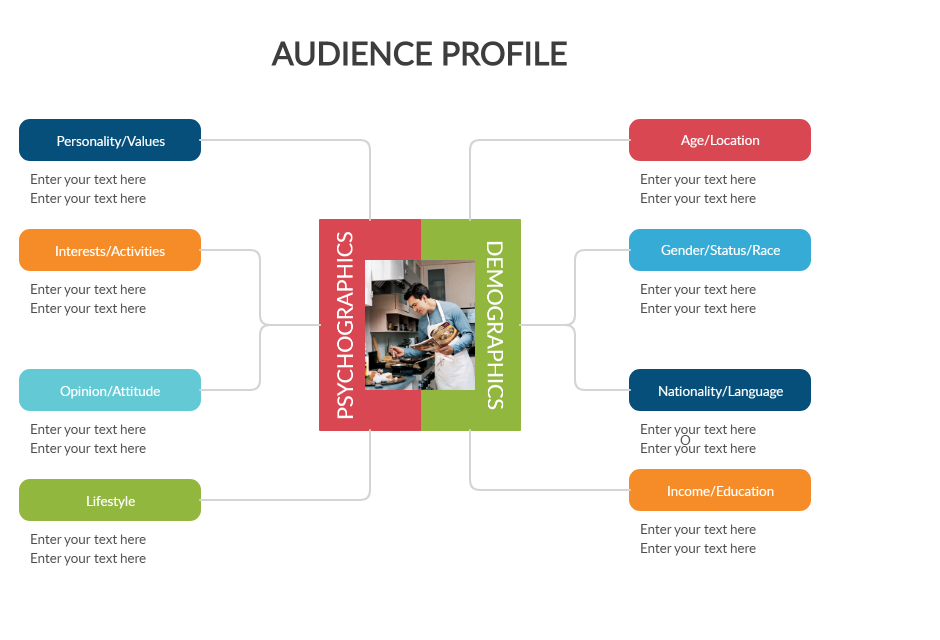 Unfocused content is akin to shooting in the dark. You need to be informed about your audience because that's where your customers are. Audience-focused content, even if it's a four-line paragraph on a social media platform, can connect with the reader. It can do so because it addresses a pain point, resolves a doubt, educates, enables informed decision making, adds value to their lives or business, or puts in front of the readers a product or service that's the best fit for their needs. Data and market research help in understanding the profile of the target audience. Finally, readers will appreciate that it is easier to create engaging content once you know who you're writing for. Audience-focused content is valuable, worthwhile content. Example.
3. The Right Tone
The tone sets the mood for the reader. The right tone resonates. If your tone is off-key, then the dissonance can drive the reader away. A rule of thumb to follow is to keep the language simple and jargon-free. Industrial jargon, of course, may be unavoidable in a technical paper, a scholarly article, or when addressing a very erudite audience. A dash of humor is always welcome. Wit is always appreciated by readers. The tone you choose to go with will represent your brand and along with the style of writing – formal or informal – will be an extension of your personality. A degree of flexibility in the choice of tone will allow you to adapt to the topic, and create content on a wider range of relevant subjects. Example.
4. Authority
Mao may have mused that power or authority flows from the barrel of a gun; however age-old wisdom and history tell us that the pen is mightier than the sword. Replace the pen with the keyboard and the adage still holds true. Authoritative content drives business. Unsure waffling riddled with filler words, weak verbs, and a surfeit of adjectives and adverbs never fails to disappoint. Readers want assurance. Authoritative content derived from research, insight, or experience, and backed by credible references delivers such assurance. The search engines reward authoritative content. Such content earns backlinks, which are considered a vital SEO metric. Authority earned through education and experience, and expressed through words is perhaps the most sought-after attribute with respect to content. Scripted connects its clients with writers who have the experience and authority to write on different subjects. Example.
5. Shareworthy Content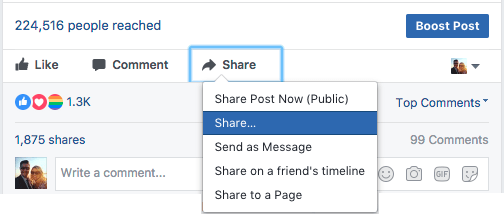 Readers appreciate good content by sharing it. Blogs and videos that go viral accomplish multiple marketing and sales objectives at a very low cost to a business. Be it exposure, sales, creating a buzz for a launch, or strengthening traction in a competitive local market through organic search traffic, you can do it all through share-worthy content. So, what's the trick to coming up with great content that compels readers to click on the social sharing icons on a page? One way is to hitch a ride on the "content format of the season" bandwagon. Not too long ago, infographics were driving traffic. Before that, listicles were the in thing. So, it pays to keep an eye on what's working. Other ideas that work either together or in isolation include putting forth a bold opinion, breaking news, providing solutions, running a contest, giving away freebies, etc. Example.
6. Value Proposition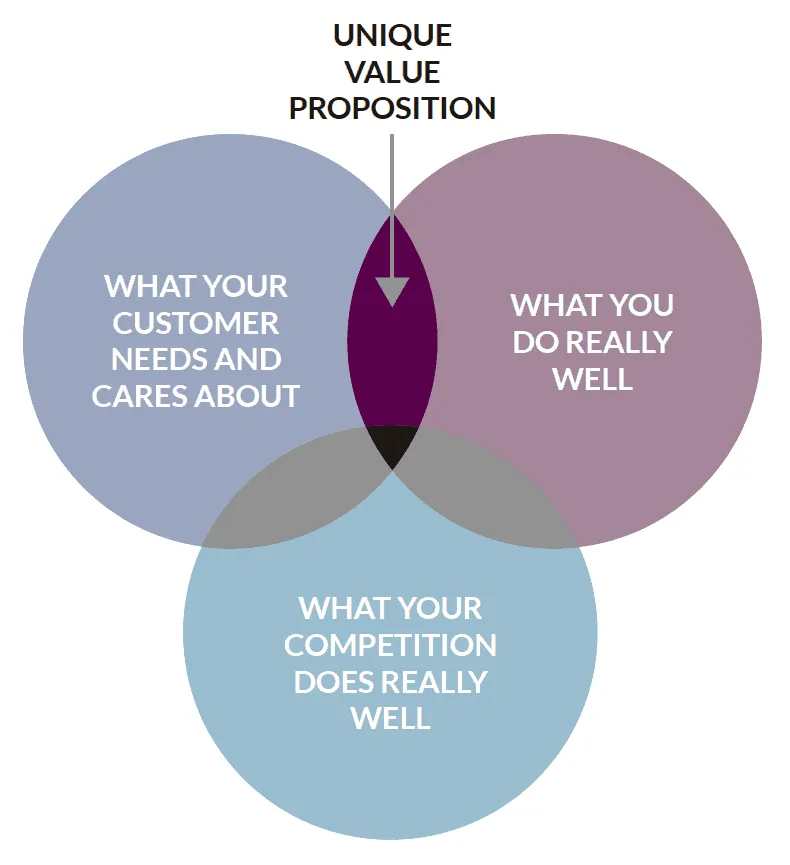 This is the hook that will get the reader to stay on the page, and hopefully respond to your call to action. A strong value proposition begins with the article's title and quickly establishes why your product or service is worth the reader's time and money. By convincing readers of the value of your content, you can hope to earn their trust and they'll move ahead along the sales funnel with minimum friction. Value propositions are often based on reputation, experiences of the user, and require research and empathy on part of the writer to assert advantages over the competition. Example.
7. Believable
Online communication is invariably one-way, and in the absence of non-verbal cues that are present in an in-person chat, believability and credibility of the communicator/communication is trickier to establish. Backing assertions by data is the safest way to put a reader's apprehensions at rest. The obvious due diligence to exercise is to err on the side of caution, eschew pomposity, and write only that which can be verified or appeals to common sense. Believable content drives action. It's important. And, it is a very desirable, nay, essential element of good website content. Example.
8. Engaging Content
There are as many ways to create engaging content as there are to skin the proverbial cat. This does not mean that coming up with engaging content is always going to be easy. But keeping a few things in mind will up the engagability quotient of website content. Stories, anecdotes, images, and videos engage the reader. Also, writers among the readers of this article would do well to remember that empathy, which arises from learning, experience, and a sensitive disposition is an invaluable asset when aiming to engage the audience. Scripted has in place a system that ensures that writers and clients stay on the same page with respect to the objective and intent of the copy. This facilitates the creation of engaging content. Example.
9. Structured Content
Structure facilitates the achievement of an objective desired of website content. Structure is also important because search engine algorithms rely on the structure of website content to make sense of it. The title, headings, subheadings, bullet points, etc. are elements of structure that inform search engines and facilitate indexing. Website content that flows logically, adheres to a theme, and can hold a narrative conforms to the expectations held of structured content. Crisp sentences, judicious use of images, videos, tables, and H-tags, and a proper conclusion lend structural stability to content. Example.
10. Integrated Content
Good website content should lend itself to integration with a wider objective of which the topic dealt with through the content is a part. Such content has its place in the overall marketing strategy thought out by a business. Coming up with content ideas that further communication with readers takes some thought. Content that integrates with a theme or campaign is often link-worthy and sharable. This is a big incentive for creating content that attaches itself nicely to a central theme or concept. Example.
With Scripted at the wheel, your content creation and content marketing strategy run in cruise control mode. Learn how Scripted can help your business grow traffic, acquire referrals, and rank high on the SERPs.