Empowering Writers to Self-Publish Through eBooks [Interview]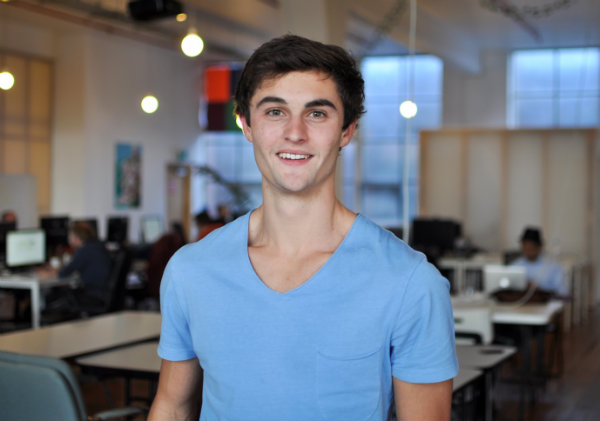 Ash fills us in on why more writers are turning to digital literature and where the future of self-publishing is headed.


When Ash Davies confronted the obstacles of publishing an eBook book, he took matters into his own hands. Ash already had a following in the photography community and ran a successful blog, but he wanted to take it a step further by publishing a book online. Frustrated by the lack of resources available to help writers publish their own eBooks, he came up with the idea of Tablo -- an online service that makes publishing eBooks easy for writers. The service acts as a publisher by helping writers publish their books on iTunes, while allowing the author to reserve all rights to the material. We sat down with Ash to talk more about how writers can use his platform.

Scripted: What initially piqued your interest about eBooks, specifically?

Ash: This notion that...just the idea that you can write something, and someone on the other side of the world can buy it and read it, is really, really exciting. Ebooks are so accessible.

Scripted: What kind of authors and writers are using Tablo right now?

Ash: There's a broad variety of authors. We have authors in over 70 different countries. There's everything from children's books, to novels, to autobiographies, to Bibles in seven different languages being published on the system, so it varies quite dramatically.

I'd say that the most common type of user is someone who's writing short fiction -- short stories, 10-20,000 words, that kind of content -- their own narratives. That's probably the biggest use case at the moment.

Scripted: Do you find a lot of B2B companies are using ebooks?

Ash: They certainly are. We see a lot of that. Companies are writing about their industry or their market to boost their own profiles and generate leads. Publishing a book makes someone an expert in their field. One thing we see a lot is people using a book as a lead generation tool, so when you type in a topic, it comes up at the top of Google because it's an Amazon result for your book. People find the book and find the company. It's a really strong tool for them.

Scripted: What advice can you give Scripted writers about writing a successful eBook?

Ash: The best way to learn how to write better is to read more. When you read great content, you subconsciously pick up the rhythm. You pick up the tone of the writer. You improve your own prose by reading other work. Read lots and write lots. If you do both, then you naturally become a better writer yourself.
Scripted: What's the process like for a writer writing an eBook? How long does it actually take?

Ash: Usually a couple of months. We see probably three to four months is the time taken to produce a good quality eBook. We do have authors who can churn it out week after week. It's that kind of thing. But a good quality book does take a couple months to produce.

Scripted: At what point in the process do writers drop off and they don't complete their books? Why do you think that's happening?

Ash: Usually, people drop off within the first few chapters. You get past chapter two or three, and then you usually get distracted and pretend you'll pick it up later. Authors who drop off generally drop off early. If you get past the hump you keep going. The best way to stay motivated is to set yourself a milestone, set yourself a launch date, set yourself targets.

Scripted: You're a writer, how you cure writer's block? That might factor into why a lot of writers stop after a few chapters.

Ash: Wow. I struggle with the first paragraph. If I can't write a first paragraph, that's the block that stops me from writing anything at all. I can spend hours working on a first paragraph, just that intro part, and then write the rest really quickly.

If you write something really, really good, sometimes that can hold back the flow of your piece, and you've got to just be prepared to cut good content. I think the phrase is 'Murder your darlings'. Just be ruthless about it.

Scripted: What advice do you have to writers about promoting their eBooks once they're out there?

Ash: You have to start promoting before you publish. You have to start building your readership today. Even if you haven't written anything, you need to start blogging or finding your audience. You need to actively build up a following, be it a blog, be it on your Twitter. If you have a group of readers who are following you while you're writing, then you get that instant burst of sales when you launch. That adds a tremendous sense of a momentum to a book. It pushes it up best sellers' lists.

Scripted: A final question, where do you think the future of digital self-publishing is going?

Ash: I think it's social. I think the entire publishing model is going to be flipped around. It won't be a case anymore of you have to write something, then submit a manuscript, then get rejected, and then have small commissions for someone else to sell your book. I think it's going to be completely reversed. You'll start publishing the day you start writing. People will start reading and following your work while it's in progress.
The entire model's going to go up into the cloud. It's becoming a lot more social and a lot more open. That's the future we're pushing at Tablo.