5 Ways to Succeed In 2015 With a Content Writing Service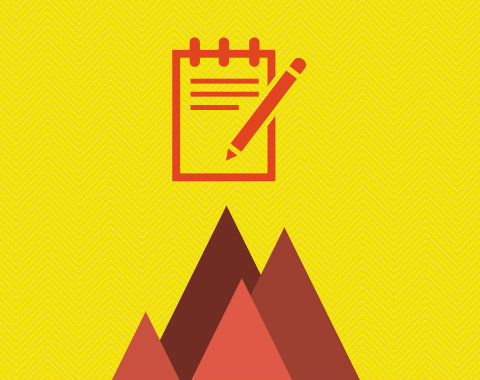 Content is a valuable asset - here's how to seamlessly utilize a content writing service.
Content writing services
make content creation easy for marketers. Instead of having to spend all their time writing and editing, they can focus on executing a content promotion strategy,
measuring content success
and refining the content strategy when needed. It takes more than simply ordering and publishing content to be successful with a content writing service though - like many areas of marketing, a plan and goals should be in place. While the content delivered by your content writing service is ready-to-go, there still are still many ways to maximize the impact of your new purchase.
See also: Top Content Marketing Companies & Tools
If you're hoping to get more for your content marketing investment, here are five ways to ensure success.
1. Create Achievable Goals
The content you order should be a part of a larger goal. Clearly defined goals are necessary for any successful project, content marketing-related or not. These should include content performance and production. That means you should look to reach a certain number of clicks, shares or
active minutes
, in addition to goals for your marketing staff, like brainstorm increasingly original ideas and producing a certain amount of posts. Create an
editorial calendar
to keep track of how each of these goals relate to each post you order and publish.
See also: The Marketing Underground: 5 Secret Online Marketing Communities
2. Experiment
Sometimes, you don't know what works until you take a risk. Guaranteed hits and definite failures often aren't risks -- take the time to think up content ideas outside your comfort zone. The crazy ideas you have that you think are strange or impossible to execute will grab the attention of your audience, you just can't be afraid to show them.
3. Document Your Content Strategy
Why are you producing content? If your answer is to drive hits and conversions, you may be approaching content creation wrong. You need a clear content strategy and editorial vision that contributes to every part of marketing and the buyer funnel. That means knowing what on which subjects your brand can speak with authoritatively about, in addition to delving as deep into those topics to find valuable insights for readers.
Also, make sure to document your content strategy and share it with your entire team - that way everyone is on the same page. According to Content Marketing Institute's
2015 Benchmark Report
, only 35 percent of marketers surveyed have a documented content strategy. Don't end up being one of those statistics next year.
4. Create Content For A Relevant Audience
Ask yourself: who is your audience? As you reflect, keep in mind your audience should be aligned with your goals. If that's not the case, it's necessary to adjust. So let's just say your goal is to assist the everyday person in achieving their goal of starting a Big Data enterprise. Your audience might be entrepreneurs or people with no business experience just getting started. You can only begin to target them with content about big data enterprises after you understand their goals and motivations. If the content you're creating isn't interesting to your audience, it will be hard to gain content marketing momentum.
See also: What Is An Audience & Why Is It Important?
5. Stay Updated With Industry News
Sure, you've left the writing to the content writing service, but the ideas behind the text are just as important. Spend a significant time generating ideas for your content writing service. Read trade publications and company blogs -- know what's trending and what thought leaders are talking about in your space. Look at statistics, expert interviews, surveys and polls.
With writing out of the equation, it's most important to focus on your content strategy. Knowing your goals, your audience and the content they find of value is pivotal when running a successful content marketing strategy with a content writing service.
What do you think, marketers? Share your thoughts with us in the comments section below.
To Read More About Content Writing Services, See Below:
What's a Content Writing Service? An Overview For Content Marketers
Why SEO Experts Are Supporting Original Content Writing
5 Spooky Signs Your Content Team Needs Ghostwriters [SlideShare]