5 Tools to Help You Master Content Planning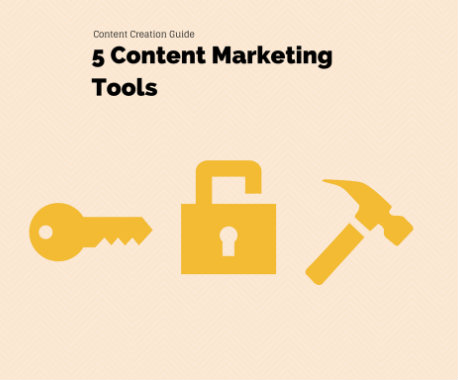 Dozens of sites and services claim to help marketers plan their content across multiple platforms -- these five actually work.
Drafting a content strategy from the ground up is a tall order. While it's a matter of elbow grease for marketers with access to a wide variety of expertise -- professional writers, analytics specialists and content strategists -- it's a daunting task for smaller marketing teams.
For those looking for help in content marketing, the following five tools should make your job, and life, much easier:
1. Content Planning and Performance Through Kapost
There is a wide array of options to help marketing departments make content marketing easier, but Kapost is unique in its scope and vision.
Kapost
aims to help guide marketing teams through the each step: idea generation, workflow, distribution and performance analysis. The software simplifies content planning and gives users the tools to not only quantify content performance, but maximize its impact.
Killer feature: content auditor
. There's
no
shortage
of educational blog posts to help guide metrics newbies through a thorough content audit, but the process is still intimidating. Kapost simplifies the content audit with an automated content analysis. Simply plug in a web addresses and the analytics software will analyze each blog post and web page, giving detailed performance analytics for your entire content campaign. The content auditor is also highly flexible, allowing content to be organized by
buyer persona
and position in the marketing funnel.
Pricing
: Kapost markets itself as a premium service and charges accordingly.
Monthly plans
run $2,000, $3,500 or $7,000.
2. Paid Promotion on Professional Channels: Outbrain

Outbrain
offers the most robust platform to promote content across the web. The service has a wide network of professional and popular publishers paid to house content from Outbrain users. This dramatically increases the reach of content. Outbrain also offers a host of performance and editorial assistance to help users get the most for their marketing dollar.
See also: Checklist: Can Your Paid Promotion Vendor Give Your Content a Wider Reach?Best feature: headline and image testing
. Outbrain allows users to test headlines and images before they hit publish. Test headlines and photos are run against Outbrain's analytics platform, which tells users which are more likely to engage readers. It's a combination of great analytics (and maybe magic) that helps cut out uncertainty in the writing process.
Pricing
: Outbrain offers flexible pricing. Users are allowed to select a daily per-click budget.
3. NewsCred: Content Marketing From the Ground Up
NewsCred
is a premium content marketing and content writing service. It's ideal for marketers looking to outsource nearly the entire content marketing process. The New York-based start-up provides software that aides content planning, measurement, publishing and sourcing. NewsCred also provides access to professional freelance writers to produce content.
Best feature: content strategy assistance
. NewsCred is the only service here that offers help and training direct from experts. NewsCred employees can either meet with users in-person to design a custom content strategy or check-in remotely through virtual meetings. NewsCred's in-house editors and editorial designers can offer professional expertise in the most difficult parts of content creation: content idea brainstorms, article curation and story development.
Pricing
: NewsCred offers a four-tier pricing package with varying access to software and freelance writers. Monthly plans start at $2,950 and reach beyond $10,500 for agency and enterprise-level services.
4. HootSuite: Social Media Management and Analytics
HootSuite
helps simplify and automate social media engagement. It's perfect for casual users that want to schedule multiple social media posts in advance and professional users who want an in-depth analysis of who is talking about what. It also has great engagement and creative metrics, like the sentiment meter, which helps users to see the positive or negative tone of conversations.
Killer feature: ubervu
. HootSuite takes the convoluted web of person-to-person interaction on social media and allows users to see which conversations are happening where and by whom. The dashboard allows users to monitor emergent trends to see how audience's are talking about your brand. It looks a little like this:
Pricing
: Hootsuite has a three-tiered
monthly payment plan
, with a limited free plan for casual users, a pro version that will set you back $99.99 and an enterprise program with a custom price point.
5. Departmental and Customer Communications: Marcom
Marcom
is named after the industry-speak term for marketing communications. Marcom's suite of software aims to help marketing communications both within a given company and to a broader audience. Their flagship product, Marcom Central, is a hub for content marketing campaigns. It helps marketers connect with each other and store and brand guidelines and assets, like design and policy procedures. It's a project management tool that also helps users stay brand complaint in their messaging at all times, from anywhere.
Best feature: marketing asset portal.
In order to make a comprehensive content plan, you'll need to have easy access to all previous marketing products. Blog posts, white papers and eve marketing materials like posters and tee shirts tell your brand's story just like traditional content marketing materials. The marketing asset portal organizes all this material for all employees given access. This makes sure marketing departments stay on-message year after year.
See also: Tools You Didn't Know About That Will Measure Your Social Media ContentPricing:
Marcom has not published pricing information.
These five content marketing tools may be the cream of the crop, but just a drop in the massive ocean of available content services. Content marketing, however, continues to evolve along with the scope and quality content itself. Marketers should eye changes in content marketing to make sure their tools are still sharp.
What tools have you used to plan your content? Share your thoughts with us below.
3 Admirable Traits of The Trendsetters in Content Marketing
Content Marketing Trends That Are Still Relevant This Year
5 Ways to Succeed In 2015 With a Content Writing Service