How to Find Your Content Marketing Pot of Gold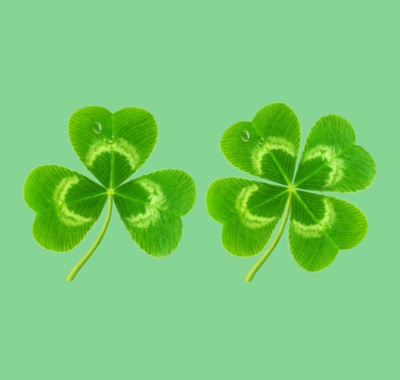 Turns out sometimes there is a pot of gold under the rainbow. Here's how to find it and make your content efforts shine.
The myth of gold at the end of the rainbow remains just that for many content marketers, but this doesn't have to be your story. A fairy tale ending awaits anyone who masters a few key challenges on the journey towards content marketing success.
See also: 5 Ways to Succeed With a Content Writing Service
Know Your Audience
Modern marketing is all about targeting, and everything revolves around the fact that reach is made possible by research. Data is the key to this, but real experience plays a large role too, whether quantitatively via surveys, or qualitatively via things like comment feed monitoring. In the end, cutting through the noise in social media and content marketing space requires establishing a direct line between brands and their audiences, and you can't get from A to B if you can't define B.
Document Your Content Strategy
Remarkably enough, while a most brands rely on some kind of
content marketing
, very few have a documented strategy in place. In their annual
2015 benchmark report
, the experts at Content Marketing Institute found that 93 percent of B2B marketers are using content marketing, but only 35 percent have a documented strategy. Fortunately, the solution is simple: document your strategy beforehand, stick to it during and report on it after.
Don't Be Afraid to Take Risks
"Ever tried. Ever failed. No matter. Try Again. Fail again. Fail better." If Samuel Beckett's famous quote is motivation to keep on against the odds, then perhaps a quote from Progressive's Chief Marketing Officer Jeff Charney, could be seen as reassurance that risk-tasking is critical:
"If you are relevant and you are brave you will always have a job in marketing."
The point here is a simple one: you won't be remembered--or memorable--for being unremarkable.
Fortunately, the tools of modern marketing make strategic risk-taking not only possible, but viable. And fortunately, failure is rarely fatal. A video that doesn't go viral is only the cost of the YouTube clip you posted. A blog post that doesn't trend is simply time spent and wages paid. Short of an actual PR catastrophe (
DiGiorno's #WhyIStayed
fail, for example), content that fails simply disappears without harming anyone. And that's a good thing, for it allows marketers to be more creative and take more risks.
See also: CMI's Michele Linn On The Importance of Repurposing Content in Content Marketing
Diversify Content Types
This is both really simple and important. The idea is basically to stop thinking about a single piece of content as a single piece of content, and instead think of all the different ways it can be repurposed, and all the different platforms it can be presented on. Make sure in your content strategy you're experimenting with all of the following:
* Blog Post
* Presentation/SlideShare
* Infographic
* Video
* Free Guide
* eBook
* Newsletter
* Webinar
Re-creating your content in different formats means it can then be leveraged across different platforms. What you end up with are more ways to succeed and, potentially, a larger audience to succeed with.
Be Original
Think of your original voice as a finished dish, a culinary masterpiece ready for the table. Did it make itself? Or course not. Did it come from the fields already assembled? No again. What the finished dish represents is in fact the sum total of a number of different factors and components, ranging from seasonality and farm locations, to the skills of the chef and the sharpness of the knives.
This is why it is a masterpiece, because even though the components might be familiar and readily available ones, the way it was assembled and prepared is unique. The same is true of content. The words, topics and formats may be familiar and commonly used, but in the hands of a master, they become something new.
Success in content marketing doesn't have to feel like something that's hard to achieve. By implementing the strategies we mentioned, you'll be in a good place to follow the rainbow and find your content marketing pot of gold.
What do you think, marketers? How have you found your pot of gold? Share your thoughts with us below.
Read More About Content Marketing:
Content Promotion Strategies: 4 Roads to Success
What Social Media Visits Bring to Your Content Marketing Strategy
Promoting Content on Social Media: How to Increase Your Shares [Interview]