Interesting Content Marketing Stats on Why You Need a Content Team

Content marketing can help your brand achieve a variety of goals, but it can't be done without a team behind it. Here's why.


In order to execute a successful content marketing strategy, you need to have a team to lead it. This is because it takes quality content, resources, testing and consistency to get to a place where a marketing team can see the impact. When lacking a proper strategy, content marketing is more detrimental to your business. Eighty-six percent of B2B marketers surveyed for Content Marketing Institute's 2015 Benchmark report are using content marketing, but only 47 percent of them have a dedicated team. It shouldn't come as a surprise that these marketers claim their biggest challenges are "producing engaging content," "producing content consistently" and "measuring content effectiveness." See the correlation there?

If you're lacking a dedicated content marketing team, many problems and challenges are bound to happen -- keeping your business from thriving off your content efforts. Here are more stats about content marketing and why having at least one person dedicated to content is worth it.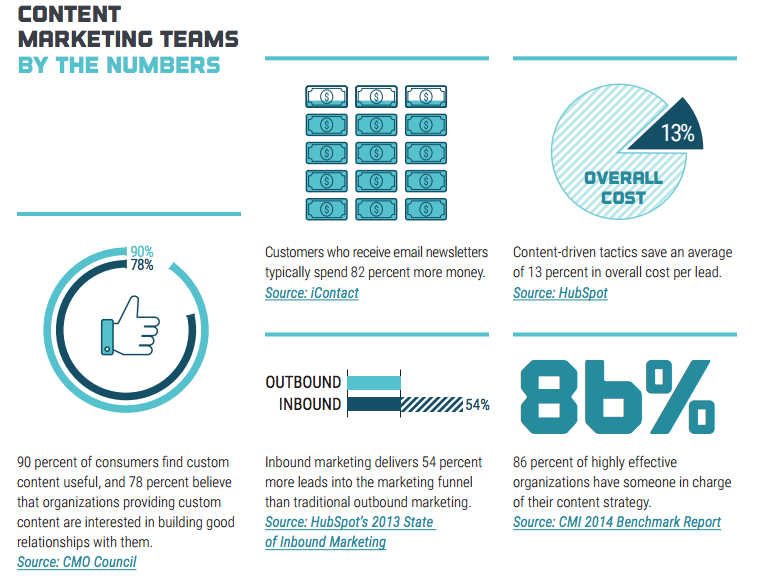 What is a Content Team?

A content marketing team is a person or group of people who oversee and execute a content strategy for your business. It doesn't require multiple people and resources -- the structure of it depends on your company's size and goals. Primarily, this person or group of people should be responsible for: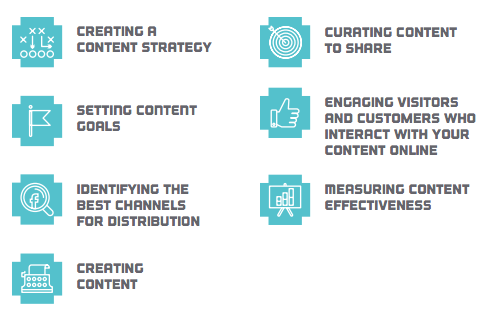 Subscribe for the latest in Content Marketing & Freelance Writing!