14 Content Marketers to Crush on This Valentine's Day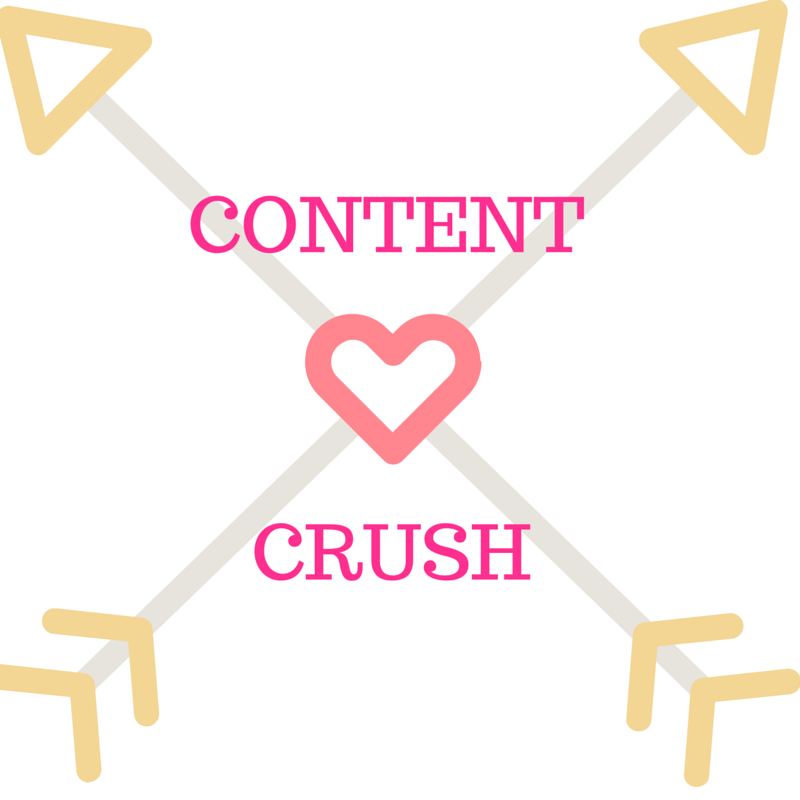 These 14 brands are crushing the content marketing game. Find out what we love about them here.
Love is in the air. We're talking about a love for content marketing, of course. Sharing inspirational content encourages others to write great content, too.
As such, we've compiled 14 brands that do content marketing so well we wanted to shout it from the rooftops (or, you know, the blogosphere)! Check out our top 14 content marketing crushes below:
1. Eventbrite
If you're not already familiar with Eventbrite, then it's about time to cozy up to our first content crush. These folks make content that's down to earth, witty, honest and real. Reading their blog makes you feel like you're talking to a good friend. You know the one that wears thick-rimmed glasses and is somehow always in the know on the goings on of the city? Yeah, it's like that.
2. Hubspot
As a marketer, you've probably flirted with the idea of using
Hubspot
, or at least clicked through the interwebs until you found yourself nose-deep in a Hubspot article. Reading it feels less like work and more like play. Hubspot conducts highly informative studies to enlighten small business owners, and it has repeatedly made the Boston Business Journal Best Place to Work list - and it shows in their content!
3. Content Marketing Institute
Content Marketing Institute
(CMI) is the content crush you can't help but fall for. The blog always has cutting edge content that's one step ahead in content marketing news and thought leadership. CMI also hosts the annual Content Marketing World conference, which draws the brightest marketing experts from around the world, giving professionals a place to network, learn and speak. Even Kevin Spacey, the master of great storytelling, was even a keynote speaker in 2014.
4. AdAge
A great source for the latest advertising and marketing news from around the world,
AdAge
has no trouble wooing in listeners. Their YouTube channel dissects popular trends and marketing campaigns in the series
Anatomy of an Ad
.
5. Influence & Co.
Influence & Co.
assists companies with marketing strategy -- including content development, branding and exposure. This content marketing agency is growing fast and shows no signs of slowing down. Influence & Co. made the Forbes Most Promising Companies in America list, and it set up shop in four new cities over the past three years, making hearts everywhere grow fonder.
6. LinkedIn Marketing Solutions
LinkedIn Marketing Solutions
always has a unique perspective in their blogs. This social networking tool won't drain you of time and energy; instead, it will serve as your devoted personal assistant. Fall in love with the sponsored in-mail and lead accelerator tools available to make your job easier.
7. Search Engine Journal
Search engine journal
is a top source for marketing how-tos, and it also hosts the hottest marketing events around the U.S. The SEJ Summit coming up in March is an exclusive event hosted in three cities, and it features keynote speakers, catered meals and actionable advice on topics including SEO and UX -- SEJ knows how to wine and dine its followers.
8. Marketing Profs
Marketing Profs
is all about making you a better marketing professional. They offer virtual conferences and memberships that let you hone your skills and learn at your own pace. Marketing Profs will whip you into shape with its tough love Marketing Writing Bootcamp.
9. Digiday
Digiday
is a media publication that has unconditional love for everyone, with different blog sections for publishers, agencies, brands and platforms. Digiday is also great for job seekers. The user-friendly site features a job board for over a dozen industries and a comprehensive listing of upcoming career fairs.
10. Social Media Examiner
Social Media Examiner
provides an in-depth look into -- you guessed it -- social media marketing. SME gives you real-life examples of businesses that have executed successful social media contests and other creative marketing campaigns. It also offers a 10-minute social media marketing podcast that whispers sweet everythings into your ears as it relays the latest marketing tips and ideas.
11. Uberflip
Uberflip
enables marketers to make the most of their content. Their blog features catchy, fact-packed infographics and a unique perspective on everything content-marketing related topics, from creating stellar webinars to driving leads and leveraging storytelling. You'll be smitten.
12. Percolate
Percolate
is a comprehensive Web and mobile platform for managing your marketing strategy. Covering fascinating macro-level issues such as the 4th Industrial Revolution, Percolate's action-packed blog will leave you permanently infatuated.
13. Kissmetrics
Content marketers are head over heels for
Kissmetrics'
innovative analytics platform. Its visualization tools and mobile products empower small business owners to observe and make changes that suit their customer base. This company will win your heart with a gift better than flowers and chocolate -- a ton of free
marketing guides
covering topics from color psychology to SaaS metrics.
14. Business 2 Community (B2C)
Last but certainly not least,
B2C
makes hearts beat faster by letting members post how-to articles, infographics, webcasts and white papers. B2C is unusual in that it is an open community that shows love to more than just a select few contributors. This has resulted in a diverse knowledge base and a plethora of content from marketers around the world. It's enough to make you swoon.
Looking to get your own content to swoon over?