Content Creation Tips for Beauty Influencers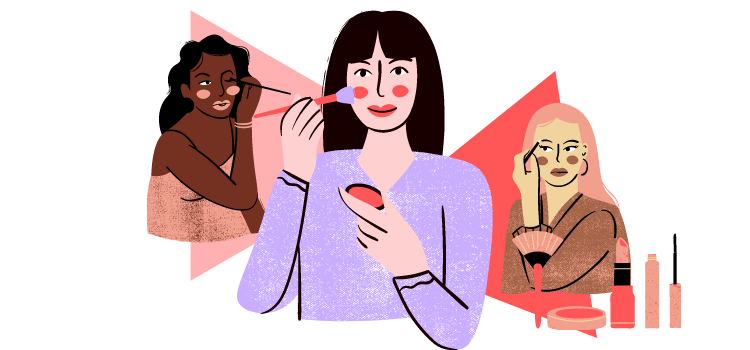 You know that you need to create high-quality content for your site or blog to succeed, but what does "high quality" really mean?
Even though the definition of high quality is subjective, it's safe to say that engaging content will make people want to read more. This means writing with personality and providing detailed descriptions when covering specific products. Your audience wants someone who can help them decide whether they should buy a particular product based on their needs rather than just reading about how great another person thinks it is. They also don't want generic reviews; instead, they appreciate honest opinions about items that didn't work well for somebody else too!
The critical thing to know is that your content should always focus on bringing your audience value. If you are trying to write about a product that doesn't benefit your readers, then they aren't going to like what you have written and will probably stop reading.
For instance, if you're describing a product, don't talk too much about the features and focus more on the outcome it delivers. This will help your audience understand why they should buy it instead of wasting time reading about how excellent the product is but not learning anything new that would be useful to them!
Make sure your content is search engine optimized (SEO)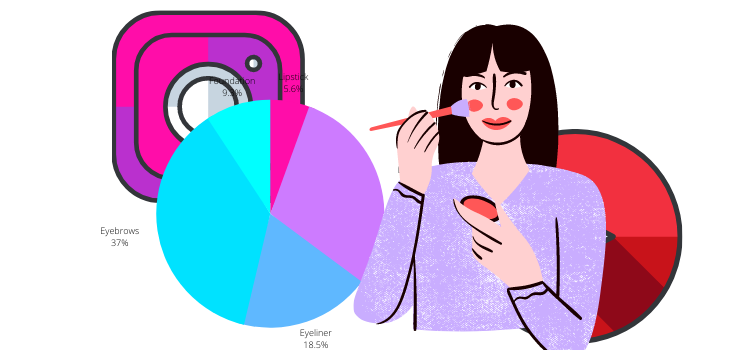 SEO is a process that makes your content more visible to search engines. This is important because the higher ranked you are on Google or any other search engine, the more traffic you can get to your site.
To make your content SEO-friendly, you need to include keywords but also avoid spammy links. Here are some tips for doing this:
Don't use the same keyword too many times

Don't choose keywords that aren't related to what you're writing about

Avoid using overused hashtags on social media platforms like Facebook and Instagram

Use relevant images with alt tags filled out properly

Create multiple titles/headers at different levels of importance

Create blog posts on a consistent schedule
Creating content on a consistent basis is a critical factor in getting a higher rank in search engines. This means that you should create blog posts every week or two weeks rather than once a month. Having more content also allows your audience to find new articles when searching for something interesting on Google.
If you don't have enough time to create blog posts, consider hiring a writer to care for all your content needs. Platforms like Scripted connect you with some of the best freelance writers, and they can create blog posts for you on a wide range of topics.
How to Create a Post for Your Audience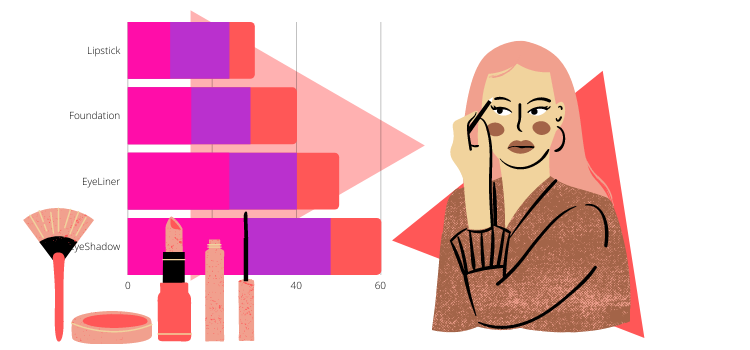 It's always a good idea to understand your target market and how they want to be addressed before creating content for them. Letting people know that you are aware of their needs will make them feel more valued. Depending on your audience demographic, consider which platforms and formats would best fit your brand and create content accordingly.
Although you might think that there isn't a big difference between publishing photos, videos, infographics, etc., they attract different audiences and provide unique value.
For example, Instagram is more prevalent among younger people who enjoy seeing beautiful photos or using hashtags to discover beauty-related accounts.
YouTube is mainly used by those interested in detailed tutorials where everything from application techniques to skincare routines are covered with step-by-step instructions.
Pinterest is loved by women looking for healthy recipes and DIY ideas since it's perfect for sharing visuals such as colorful food pictures or simple steps like how to tie a headscarf.
Why You Should Share and Retweet Other Beauty Bloggers' Posts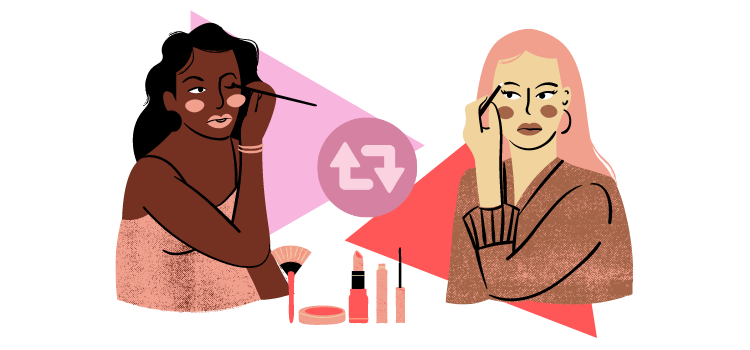 Sharing other people's content is an excellent way to get your audience familiar with the brands you enjoy. It also shows them what kind of things they can expect from you in return which will help build trust and improve brand loyalty over time.
Sharing other people's content can also help your build relationships with others in your niche. There's nothing better than supporting each other and promoting the content that you like.
Tips on Choosing the Right Hashtags for Influencers 
Hashtags are crucial when it comes to reaching new audiences on Instagram. Although you might not see how many people use them, they help your content get found by users who don't even follow you!
Choosing the right hashtags is crucial for influencers since, once again, their audience will rely on these to know what kind of beauty-related topics interest them most. Using more than 30 hashtags with every post can become spammy - instead, focus on using a few semi-popular tags (less than a million hits) related to your niche as well as long-tail ones tailored towards specific products or brands.
When creating hashtags, try looking at other similar accounts to see which tags they use. This will give you a good idea of what your audience is searching for as well.
Why Quality Over Quantity is Important in Social Media Marketing
It's important to understand that everything you create for your audience should be high-quality. If it isn't, then they aren't going to view you as an expert in the field and might even unfollow or unsubscribe!
Don't worry about how many people follow you either since there are ways of getting around that - instead, focus on creating great content which will lead others to take notice.
If what you're sharing is valuable enough, then other bloggers or brands will repost it too without asking for anything in return because, let's face it, everyone loves free promotion! However, if nobody seems interested in the type of posts you make, consider changing your strategy until something sticks. It's important to note that almost no one gets it right on their first try. The key is to experiment, optimize, and be persistent!
How can I make my content more relatable for my audience?
Everyone wants to relate with the people around them, which is why it's so essential for influencers to create content that their audience can quickly identify with. This will help you build stronger relationships over time and increase brand loyalty as well!
Think about what your target demographic might like, then try to create posts related to those topics. For example: if you're targeting women in their 40s, think of how they would feel reading an article similar to yours versus a teenage girl who likely wouldn't even understand half of the things being said (and vice-versa).
You can allocate one day to do all of your research. Browse through your followers and check out the other beauty influencers that they're following. Make a note of what types of topics are their favorites and brainstorm ways to make your posts more relatable.
What are some tips on how to grow your following online?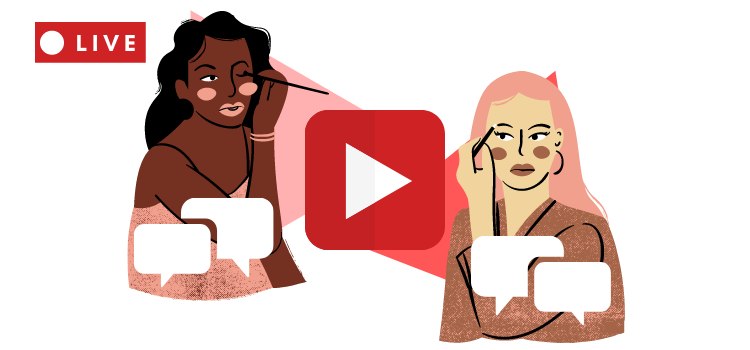 Engage with every follower no matter how big or small
Whether someone has one follower or thousands, make sure to reply when they comment on any of your posts. Everyone appreciates a little attention now and again, plus if their audience sees this happening over and over, they might follow suit as well! Not only does this create trust, but it also shows these individuals that you're not just another "somebody" online.
Host giveaways on social media
Platforms like Instagram, Facebook, and Twitter are excellent places to host contests or raffles where individuals can win various prizes depending on what's being given away! Don't forget about creating an exclusive coupon code for the winners, so they get something extra special when ordering from your eCommerce website / or your partner companies store.
Create a website
Having your own domain is the best way of showing everyone that you're serious about what you do online. You can even host giveaways on this site as well and link back to all of your social media pages for those who want to follow along with everything from one place. This also creates more awareness, bringing in new leads and customers, especially if they've never heard of you before but stumble upon it later down the road.
Engage with influencers
Following other accounts related to yours or ones that share similar audiences will help grow your brands better. Just like we mentioned earlier: people appreciate the attention, so why not show love towards others? It's essential to be selective when doing this because overdoing it can cause you to lose credibility. Just like in real life, people appreciate that little extra effort and will be more willing to work with you when an opportunity for collaboration comes.
Tips for taking beauty lifestyle photos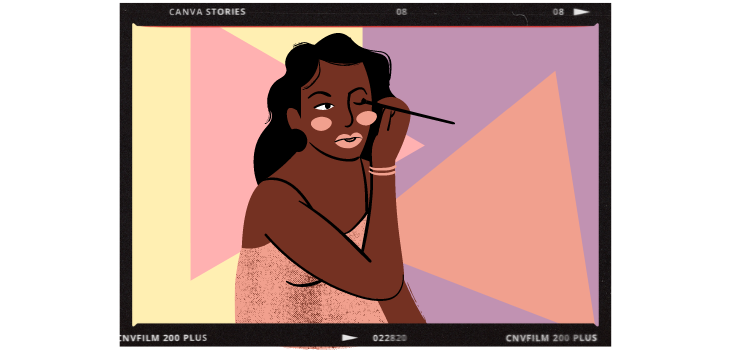 Having great images of your products is crucial to any beauty influencer's marketing strategy. If you're looking for tips on how to take better photos, try out the following steps:
Use grids on product photos for symmetry. Utilizing grids within your photo editing app will help make things look more professional while keeping everything looking aesthetically pleasing at the same time. Use the rule of thirds as a guide and then crop as necessary.

Go to beautiful locations for a lovely backdrop. If you have the opportunity to do so, go out and explore new places near your city or town. You might stumble upon a beautiful park with flowers blooming everywhere, which would be perfect for those spring/summer photos!

Use a high-quality camera like the Canon Rebel or Nikon DSLR

Create natural lighting by opening up curtains and blinds during daytime hours (ideally around sunrise/sunset)

Take photos in front of a plain white background if possible (or visit an art store and purchase some colored poster boards instead, which can be used as backdrops too). This makes editing easier because nothing else will appear in the image other than what was directly photographed. Plus, this also gives off that "professional" look.
Tips for taking product photos
When it comes to taking photos of your products, the following tips are sure to help you out in that department:
Unless you're going for a minimalist look, use props to spruce up the background (especially if you're using a white backdrop)

Experiment with different angles and lighting to see what works best for your brand. This will help show off all of the features that make each product unique, making it seem more appealing to customers at the same time!

Use a tripod or camera stand for added stability. You don't want blurry images because nothing will look good with them!

Use natural lighting if possible. This helps keep things looking more realistic while also saving time on editing afterward.

Use professional lighting for consistent results. There are various lights to choose from these days, so do some research and find one that works for you.
Look at the leaders in the beauty space for inspiration.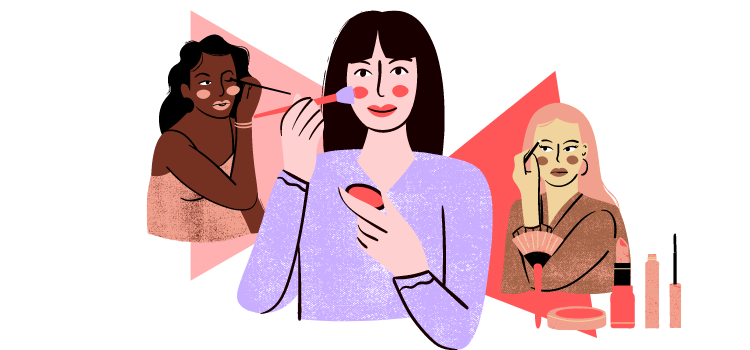 This includes makeup artists and other influencers who have mastered the art of taking great images for their content. Some influencers to check out are:
Chiara Ferragni is an Italian fashion blogger and influencer with over 24 million followers on her Instagram page. She started in the blogging world back in 2009 and slowly but surely worked her way up to where she is today: a social media star with high-end brands lining up for collaborations. Her blog continues to be updated regularly, so it's worth checking out if you're interested!
Laura Lee is a makeup artist and beauty blogger. She created her YouTube channel back in 2013 and has amassed nearly 5 million subscribers so far. Her success on social media allowed her to collaborate with some of the biggest brands, including MAC Cosmetics and Too Faced. Her YouTube channel is her most successful channel. However, her Instagram has 1.8 million followers as well.
A Dutch makeup artist, Nikkie has over three million subscribers on her YouTube channel. She is known for her fantastic contouring skills and fun personality that shines through in all of the content she creates. Her videos are viral because they're well-edited and feature a lot of colorful makeup designs.
Conclusion
There's a lot to think about when it comes to content and how you can make your posts more engaging. By following all of the tips we've mentioned earlier, we're confident that any beauty influencer will see better results as far as their design and marketing strategies go. Remember: quality always trumps quantity, so focus on those things which matter most. 
We have some of the top writers in the beauty industry that can help take your brand to the next level, try Scripted today!