When Outsourcing Written Content is Good for Your Business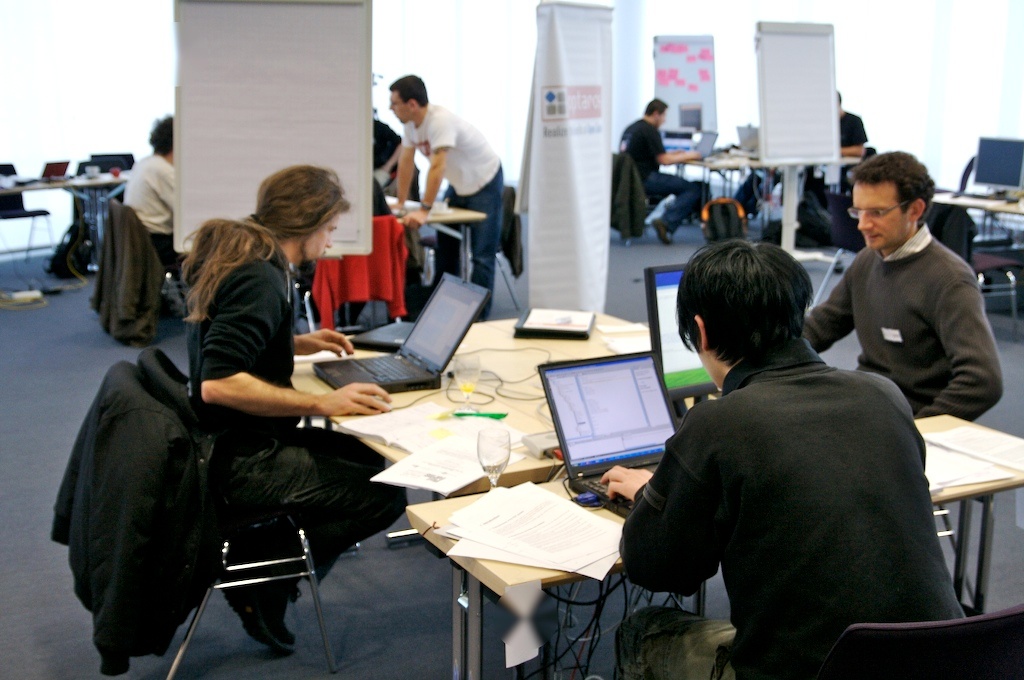 Outsourcing content can help your business increase its brand's exposure, ease budget woes and more.
Content in its entirety has helped brands and marketers immensely. According to Brafton, 52 percent of consumers say blogs have impacted their purchasing decisions and 60 percent say branded content helped them make better product decisions. This makes content by far the most important component in marketing your business online. However, many business owners find they just don't have the time or manpower to create the amount of content that's necessary to boost their SERP position, SEO ranking or social presence. This leads them to outsource. If you're looking to boost your online presence, here are a few reasons you may consider outsourcing your content.
You Lack the Budget to Hire In-House Content Creators
Starting a business is both rewarding and stressful. The amount of money it takes to launch the business often leaves new business owners with a very small budget for marketing. This is what makes inbound marketing so appealing. It's very low cost and relatively easy to do, but the glue that holds it all together is quality content.
Online ads, web pages, landing pages, blogs, social media accounts and explainer videos all require well-written content to work. If you don't have the funds to hire a full-time content creation staff, outsourcing is likely the best solution.
You Need Increased Brand Exposure
If you're a web-based business owner, SEO content can increase traffic to your website. SEO content is web content that incorporates specific elements that a search engine looks for in authoritative pages. These elements include:
Relevant keywords or phrases that people search for in order to find businesses like yours
Unique content that provides important information about your specialty
Businesses that aren't well-versed in content creation may be tempted to stuff their content with keywords. Search engines view this as an unfair practice and rank the website lower in the results. Ad-heavy content, poorly structured content, plagiarized content and unrelated content can land a website in Google purgatory, or worse, banned from Google.
To prevent these penalties and improve your place in search results, you can outsource your content to a content creation company. These companies hire writers with expertise in web content creation and education in various industries.
You Need More Leads
B2B and B2C businesses look to the web for fresh leads. Content such as white papers, newsletters, press releases and blog posts, all work to draw interest to you and your brand. Our Social Times found that B2B companies with professional blogs generate 67 percent more leads than those without.
Social media is also an ally that businesses use to draw in leads. However, the amount of content it takes to keep all of these platforms going is just too much for some businesses to handle, so they outsource. Outsourcing your social media posts, long content and specialized content ensures that you'll save money and generate more leads on a consistent basis.
You Don't Know Where to Start
Perhaps one of the greatest aspects about outsourcing is that you'll be working with experienced writers who know how to get the results you need. They know what type of content to create based on your present needs and desired outcome, so there's no guesswork. If you don't know what subjects to post on your blogs, the writers can also pitch ideas. This is a major time-saver for business owners who have very little time to brainstorm about content.
Case Study: InsideView Gained a Bigger Following by Outsourcing
InsideView helps businesses improve their marketing, sales and management results. They currently work with over 300,000 professionals and 11,000 market-leading companies. In order to continue their growth, they had to increase traffic to their website. However, they realized it would take a team of writers to produce the amount of content they needed, so they decided it was time to outsource. By doing this, they were able to increase their content by 25 percent and their web traffic by 72 percent. They continue to enjoy this rapid and consistent growth thanks to the service of outsourced writers.

As you can see, content creation isn't all about writing and posting. It's a carefully learned craft that, if done right, can yield some pretty exciting results.