Beginner's Guide to Social Media Tools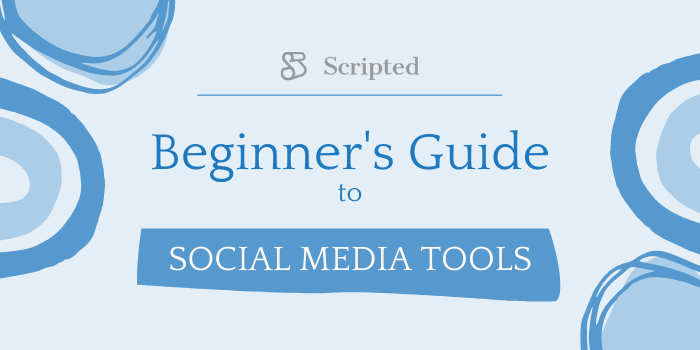 Social media marketing can help brands build their online presence, drive traffic to their website, and spread awareness among consumers while fostering meaningful and memorable interactions with their audience. Oberlo shared, "Brands are riding the wave of social media marketing. 73% of marketers believe that their efforts through social media marketing have been 'somewhat effective' or 'very effective' for their business."
With that in mind, several tools exist to help brands save time, make a bigger impact, and be more consistent with their social media marketing efforts. If you're new to the world of social media marketing or are unsure of the best approach, here's a look at your options and the reasons to incorporate social media tools into your social media marketing strategy. 
Which Tool Is Right for Me?
As a brand, you may feel overwhelmed by the sheer number of tools on the market. What's important to remember is that you aren't required to use some, all, or any of them. Once you get a good idea of what's out there, sit down and think about your social strategy and what takes the most time. Decide on the features that would be most valuable to you, and then compare tools and their price points to see if investing in a tool is worthwhile.
If you decide that these tools sound beneficial, it's also worth looking into "all-in-one" tool suites that offer advanced capabilities. While they come with a heftier price tag, the convenience of having it all in one place may pay for itself.
Scheduling Tools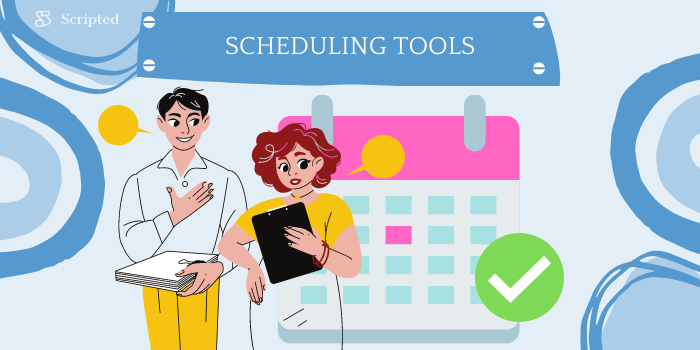 Chances are, your social media strategy requires you to be active on several different platforms; anyone who's tried to manage posts on these platforms knows that it takes a substantial amount of time to move between them. If you're trying to post every day, which is an ideal social media practice, you'll log in to at least 2-3 different accounts — sometimes far more if you're trying to build a presence on popular social networks that go beyond the most well-known.
Scheduling tools can help you manage posts across all of them, letting you post consistently and on the right schedule without having to log in manually. This can lead to your brand posting on a more consistent basis, thanks to no scheduling conflicts or forgotten posts — and that in itself can help boost engagement.
Scheduling tools often bundle these features:
Planning tools like calendars that help you layout your social posts across your platforms and decide the best time to post each one.

Integrations with the most popular social networks, so you can simply connect your account and let the tool publish the posts for you.

Discovery tools to help you find hashtags, trends, and inspiration if you're running out of ideas of what to post on social media.
If you're serious about adopting a consistent and high-volume social media strategy, consider a scheduling tool; it can quickly pay for itself just by saving all that manual time and energy.
Engagement Tools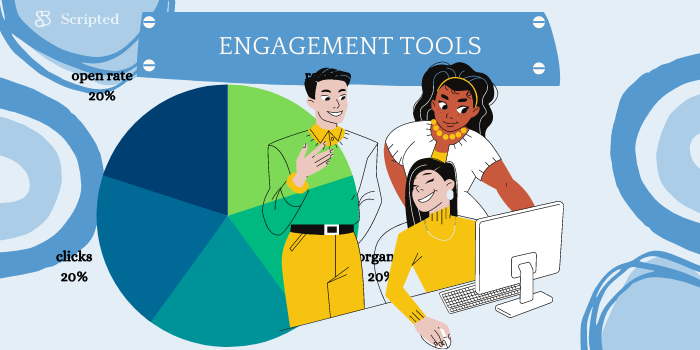 When users interact with your brand on social media, the best way to foster engagement and encourage future interactions is to get back to them fast. Unfortunately, social media managers are tasked with so many things that, yet again, jumping from one platform to the next can't happen promptly. You can run all the notifications you want, and you'd still end up missing opportunities to engage with your audience. After all, the internet is 24/7, and you have to sleep at some point.
Social media engagement tools are taking off for that exact reason. First, these tools put the messages and comments from across your social platforms into one dashboard, compiling the comments from multiple posts so you're not stuck scrolling through feeds to find where you should respond. Also, filters and other tools help you quickly narrow down to only the messages you should respond to as a company.
The best engagement tools have these features:
Unify posts and messages from across your networks into one dashboard.

Show you the post history of any user before you respond to them.

Assign messages to the best team member for a quick response.
Advanced scheduling tools now bundle in some engagement tools, but you'll want to compare features to see if they're as robust as you need.
Automation Tools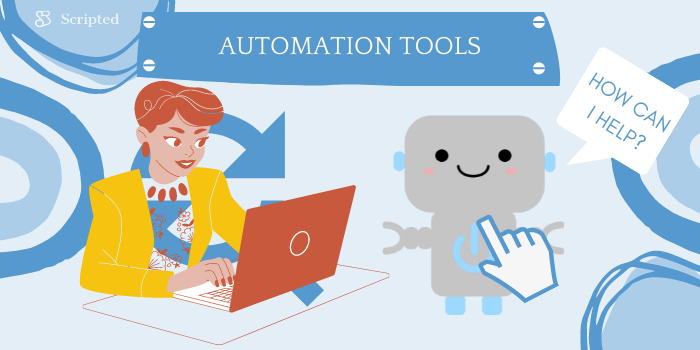 The power of automation rarely goes unrecognized, especially when you're dealing with something as time-consuming as social media marketing. With that said, you can't automate everything. After all, the purpose of social media marketing is to build meaningful and memorable connections with your audience; setting everything to run on auto-pilot will do anything but that.
Whenever you're thinking about applying automation to your work, don't look for anything you could automate; instead, look for which repetitive tasks are slowing down the human doing this job.
With social media marketing, a common example is directing messages to the right team member. This is when a social media chatbot can come in handy. These chatbots give users logic-based responses, leading them to helpful content or letting them know when the right representative will get in touch with them. Social media tools can make your team feel more responsive, even when they're not online, and they can help solve problems before a team member even gets involved.
Look for a social media tool that will:
Create custom rules so that unimportant messages are flagged or archived to keep the inbox clean.

Show you suggested replies based on the context of the conversation, saving you time.

Evaluate your social strategy and offer feedback.
In moderation, automation can help you take your social media game to the next level; take some time to explore the features and decide if a tool would be the right fit for your team.
Analytics Tools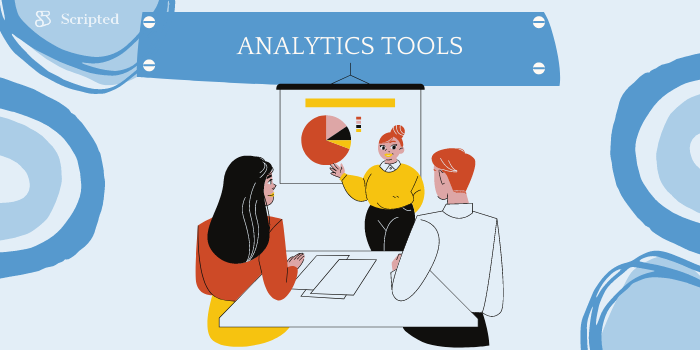 As the old saying goes, you can only move the things you measure, which is why having your social media analytics in front of you is key to developing an effective social strategy. While most social media platforms, particularly Facebook, offer a robust analytics dashboard on their own, brands working across multiple platforms will find they have to jump around and connect the dots to get a full picture of their social media health and engagement.
A social media analytics tool can bring the data from all of your platforms into one place, plus you'll benefit from automatically tracking analytics the platform might not show you, especially for apps that lack a good analytics tool. These analytics tools also do a good job of bringing in external data, like pixels showing what a social user did on your website after clicking through from a social post.
Analytics tools often feature:
Easy reporting features and an intuitive dashboard, allowing anyone to digest all the data presented to them.

Pixels enable you to track users as they move from one social platform to the next or from a social platform to your website.

Insights and suggestions based on your data can help you spot trends or low-performance times/topics you could improve upon.
Analytics tools have many bells and whistles, so first decide whether you'll actually put the data to good use; then you should determine whether you can do what the tool is offering on your own, without a lot of hassle.
Social Monitoring Tools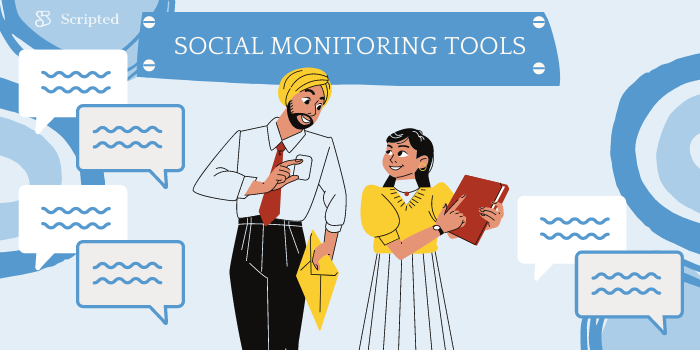 Analytics tools help compile into one dashboard the information that platforms already offer, while a social monitoring tool will go out and help collect more of it using automated features. For instance, a social monitoring tool could bring your social messages into a single stream. It could also enhance your monitoring capabilities by showing you all the posts that include your brand's keywords, which is something a typical analytics tool won't do.
The purpose of social monitoring isn't just to give you data on how your audience interacts with your social content but to reveal the things your audience and competitors do outside of your page and presence. Unfortunately, brands often confused this with a social listening tool. In reality, social monitoring and social listening best work in tandem, not in place of one another.
Opt for a social media tool that will:
Create a smart inbox that shows you a stream of messages along with keyword, type, profile, and data filters, so you don't waste time.

Track brand keywords across platforms to learn what others are up to outside of your social pages.

Create tags and apply them to messages to organize your inbox.
Monitoring tools are reactive in nature and can help you round out your analytics approach.
Social Listening Tools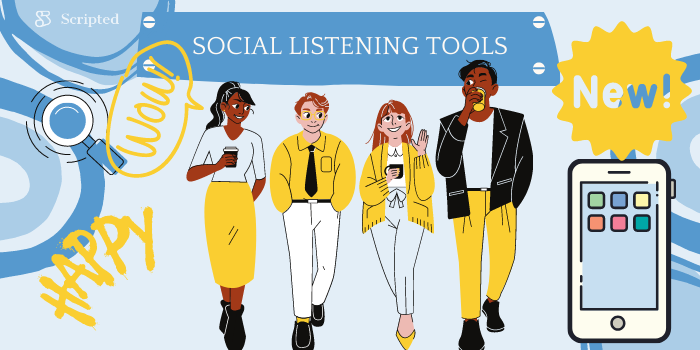 Social monitoring and social listening have some overlap, which is why they're often confused. However, while a social monitoring tool dives into the "what" of social, social listening focuses more on the "why." Thus, you can consider social monitoring to be reactive, while social listening is more proactive by design.
A good social listening tool will:
Give you insights into social users' general sentiment about your brand or a given topic.

Analyze your social campaigns quickly and offer easy-to-understand reports.

Identify industry trends before they become hot topics so that you can get ahead of the curve.

Point out gaps in the industry, track your share of voice, and give insights into consumer attitudes.
Social listening tools can help you discover potential opportunities (not just for content, but for your business overall) by giving you insight into how consumers feel about you, your competitors, and the topics you're involved in. These tools tend to be expensive, though, and they can grow quite complex with their advanced feature sets. So, if you're looking to dive in but don't want to be overwhelmed, consider starting with a monitoring tool and adding a listening tool later on.
Your Social Strategy Begins with Content
Your social media strategy takes a lot of hands-on effort to get results, but like everything else your business does online, performance comes down to one thing: what you post. If you're having trouble consistently coming up with unique and engaging content ideas, it's time to reach out to Scripted. With Scripted's content writing services, you'll spend less time coming up with posts and more time building relationships with your audience.
Interested in learning more? Explore all of Scripted's features today, get to know our scalable membership plans, and take a look at our content writing services.