A New Frontier: Marketing and Virtual Reality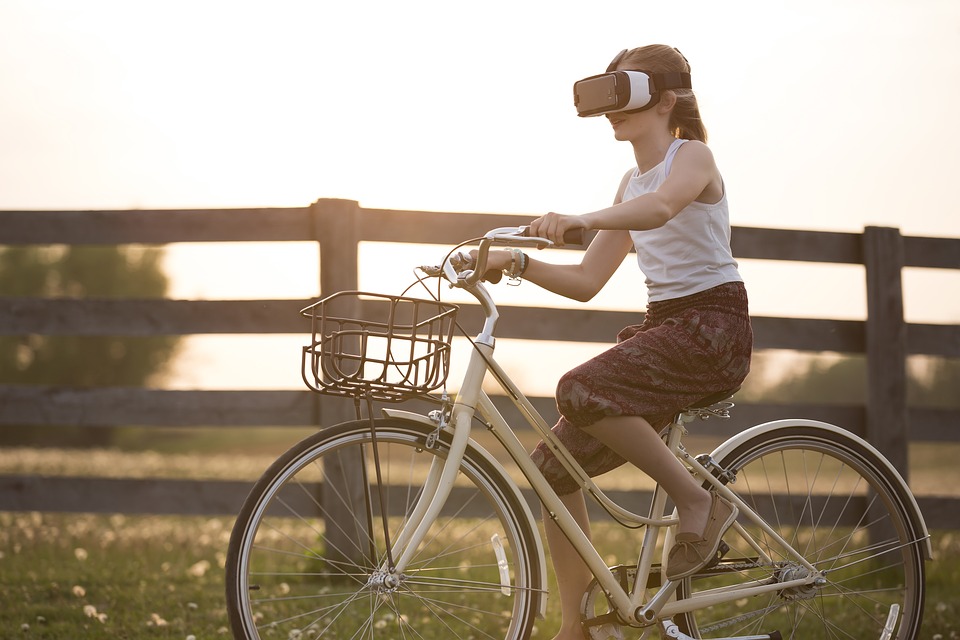 According to Forbes, global brands are increasingly using virtual reality for everything from brand storytelling to selling products. For consumers, virtual reality offers a chance to actively engage with a brand, and to get a taste for next-generation technology in the process.

How Brands Are Using Virtual Reality to Create Out-of-This-World Consumer Experiences
Before the rise of big data, video technology and social media, brands and marketers relied primarily on storytelling in print and traditional media to retain and attract new customers. But now that consumers and users have so many outlets to choose from and are constantly bombarded with content from so many directions, meaningful engagement has become a priority, especially for millennials. Enter virtual and augmented reality.
"What the heck, it's just a bunch of letters and numbers?"
From Science Fiction and Popular Culture to Consumer Reality
Depending on how old you (or your target audience) are, one movie clearly encapsulates the amazing potential of virtual reality technology -- Arnold Schwarzenegger's 1990 sci-fi masterpiece, (depending on who you ask), "Total Recall." Want to
go to Mars
? No problem! According to Brian Krzanich, CEO at Intel, you don't have to
actually hop a rocket to Mars
(sorry Elon), or even a plane to Rio de Janeiro for that matter, at least not if you don't want to.
Why do we travel? We want to explore and have adventures and have experiences we've never had; exploring the world around us... But VR makes it possible to have these experiences like you're really there while being in the comfort of your living room. With VR, we're offering a variety of ways to enjoy immersive travel.
But for marketers, virtual reality can show potential travelers the benefits of going ahead and booking that dream trip more vividly and convincingly than a print ad or even a standard video on a travel blog. Thomas Cook, a travel tour operator based in the U.K., tested a virtual reality campaign dubbed "try before you fly" back in 2014 designed to simulate an in-flight experience for prospective customers.
Enterprising travel companies and airlines can even break it down further, using virtual reality technology to help ease the nerves of anxious, solo or first-time flyers.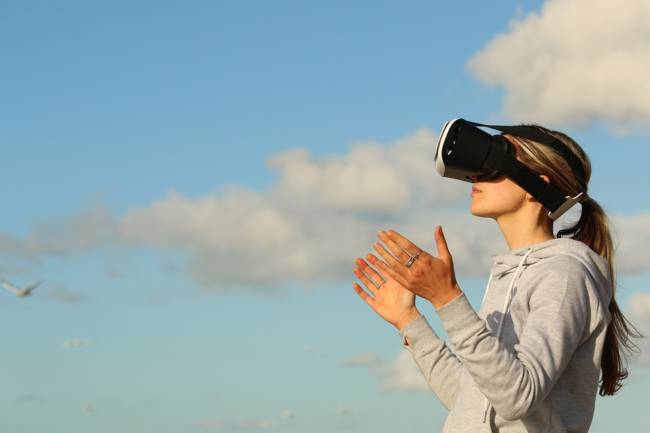 "Now I'm outside? What is happening?!?"
Current Standouts in Virtual Reality Marketing
Retailers are already using virtual reality for everything from product sampling from the comfort of your own home, to test "driving" cars. Some of the most notable examples include:
The Chinese e-commerce juggernaut has created an immersive online shopping experience called Buy+, which gives consumers access to a virtual shopping mall of real-world retailers like Target and Costco.
Not sure how your dream kitchen or outdoor patio remodel is actually going to look when completed? Holoroom has got you covered. Lowe's designed Holoroom to allow consumers to use virtual reality technology to create real-world blueprints of their remodeling plans through Google Cardboard.
Sometimes, a great concert is best enjoyed in the comfort of your own living room, with clean, no-line bathrooms and your fully stocked kitchen at arm's length. Oculus Rift and Samsung Gear VR headset owners can now do just that through Live Nation's Next VR app, which lives streams concerts.
Fancy going rock climbing in Yosemite or Glacier National Park but don't have the time (or desire) to train or travel to the location? North Face is using VR to bring the experiences to consumers in store.
In addition to simulating driving experiences, car manufacturers are using virtual reality to create experiences designed to show drivers the dangers of speeding or texting while driving.
Ever wondered what life is really like on the front lines for the world's top journalists and war correspondents? NYT is using VR to help readers experience reported stories in a more immersive way.
In addition to selling products and services, virtual reality is helping marketers to bring their brands to life.  
Powered by Scripted.com