9 Things Every Digital Marketing Agency Needs

Amid the hustle of creating the best content possible for their clients, content marketing agencies can end up neglecting their own brand. Ironically, busy agencies can put so much focus on client work that their own business and marketing strategy falls to the back-burner. By considering the following factors, agencies can make sure their competition doesn't outshine them while they're busy making clients happy.
1. Unique Value Proposition
Content marketing agencies are everywhere. In the digital age, every agency needs to "niche down" and demonstrate their uniqueness. Casting too wide of a net makes companies forgettable rather than memorable. Niching down often requires some market research to make sure you're striking a balance between too specific (e.g. something no one has heard of) and not specific enough (e.g. specializing in social media is not a niche). A good value proposition is simple, straightforward, and always differentiates you from competition. It gives your audience a concrete reason to pick you - your 'why' factor.
2. Proof of Expertise
Agencies most often prove their expertise with a portfolio of past client work. Case studies are also a great way to show detailed results, like how much money you've saved clients or how many conversions your content has generated. But proof of expertise can also come from other sources, like authority and status. For example, an agency that has been around for decades has obvious staying power. An agency whose founder worked in a certain industry pre-qualifies them for success in that industry.
3. A Roster of Reliable Writers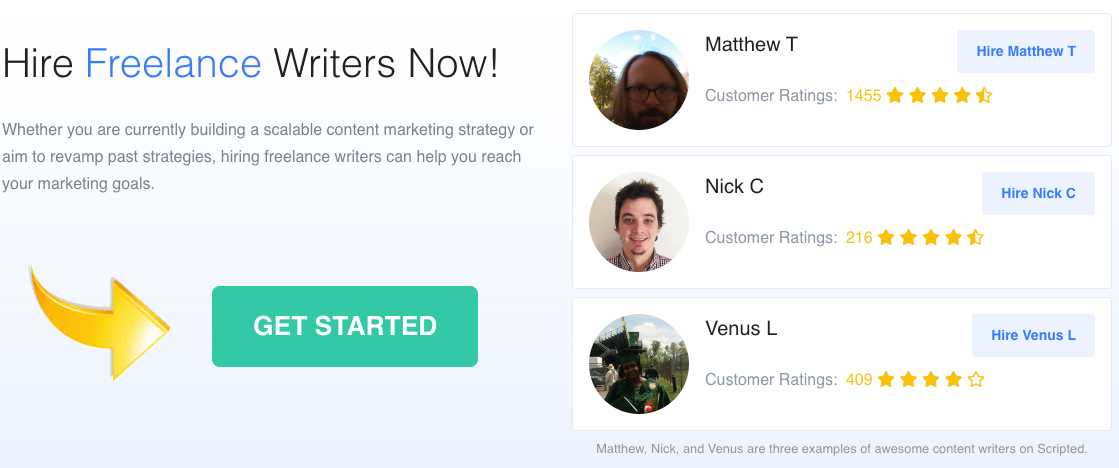 A 2020 Content Marketing Institute study showed 84% of marketers are outsourcing content creation as a whole. This trend was pervasive across companies of different sizes, marketing budgets, and marketing success rates. With so many tasks to manage, most agencies have learned the value of employing freelancers.
Scripted connects agencies to freelance writers who specialize in marketing and have extensive experience in the field. The help of one or several writers can be a game-changer for an agency that is overburdened with requests for content. Our vetted writers craft blogs, newsletters, case studies, and promotional materials that are designed to meet goals.
4. Tracking and Measuring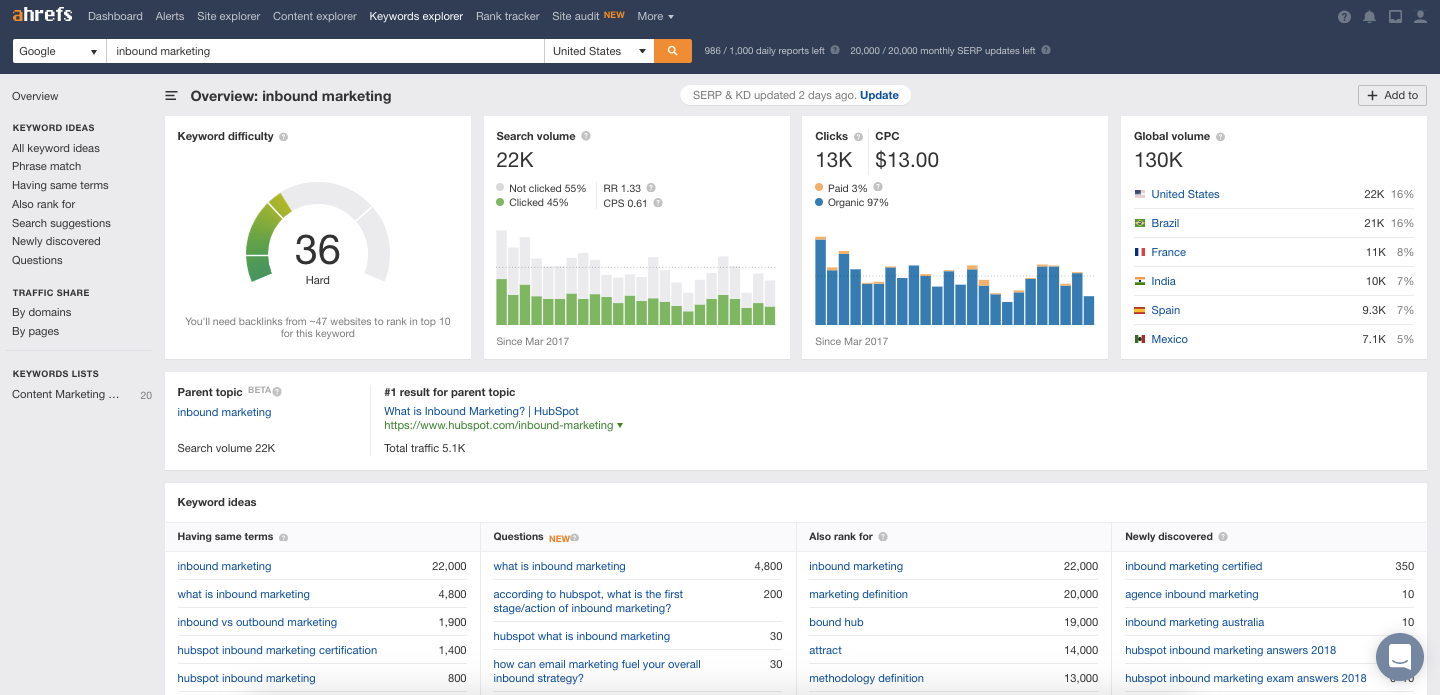 Measuring content marketing ROI is no easy feat, and with vanity metrics always a click away, it can be easy to lose sight of what matters. Agencies need to keep track of the cost of content creation as a whole, the cost of content distribution, and the total sales that resulted from that content.
Every content marketing agency worth their salt has a method for analyzing KPIs and measuring results, both for its clients and itself. Tracking sales, lead quality, web traffic, and platform-specific ROI is a good start. Tools like Buzzsumo can automate this process and help manage your data for you.
5. Relationship Building
While agencies are known for taking on finite projects, building long-term relationships with clients and prospects is key to sustainability. An agency that is relationship-focused is going to generate more word-of-mouth than an agency that is strictly chasing bigger and better projects at all costs. How you make your clients feel is just as important as the tangible results you achieve for them.
6. Collaboration Tools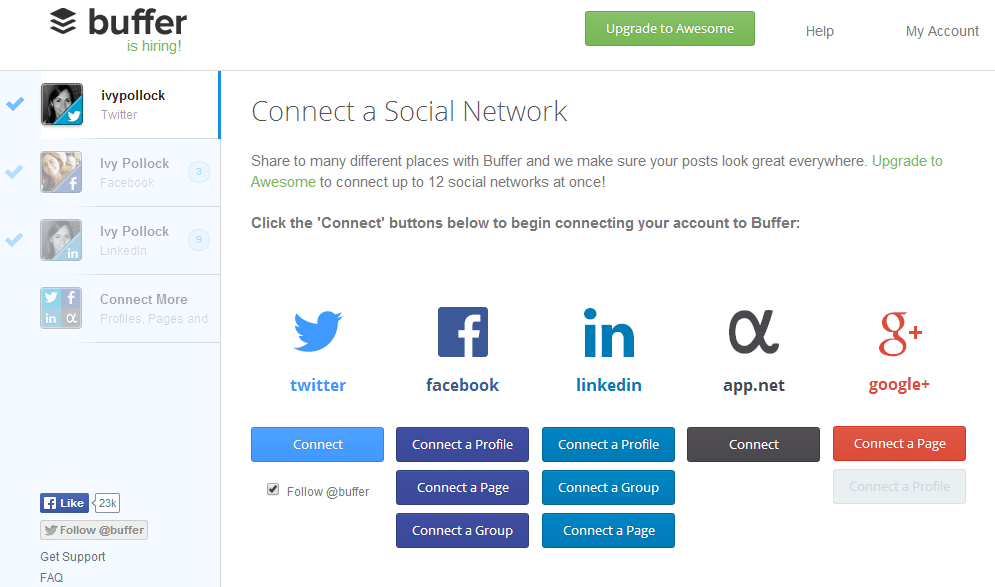 With so many moving parts to your client's marketing strategy, you need digital tools to collaborate with both in-house and freelance workers. Popular applications like Asana, Buffer, and Trello allow companies to manage projects, designate tasks, and communicate quickly and frequently without calling a team meeting for every issue. Collaboration tools are both time savers and productivity boosters, especially for teams that work partially or fully remote.
7. A Firm Scope
While a new agency might be tempted to take on any project, content marketing agencies should have some guidelines for the types of projects they do (and don't) want to accept. What does your agency want to be known for? This goes hand in hand with creating a unique value proposition. With the right offering, you attract your ideal clients. Through your ideal clients, you get to show your best work to prospective clients. This reduces the chances of miscommunication and ensures prospects understand what they can expect by partnering with you.
8. Versatility
Most modern businesses need to be present on several channels. To keep pace with competitors, agencies need expertise in many channels like video production, pay per click ads, and social media. Of course, an agency that simply aims to do it all may find itself in muddy waters: a jack of all trades but master of none. For this reason, agencies need to walk the tightrope of being both strategic and versatile. Meeting practical client needs should take precedent as agencies determine their capabilities.
As Marketing Director Kitty Poole stated at an Adobe ad panel, brands are overwhelmed by options: "Do I get a large agency that can do it all? Do I go for a specialist? These are tough decisions for a business of our size, so what I look for is an agency I can collaborate with. I need to see them as an extension of my marketing team."
9. A Content Marketing Strategy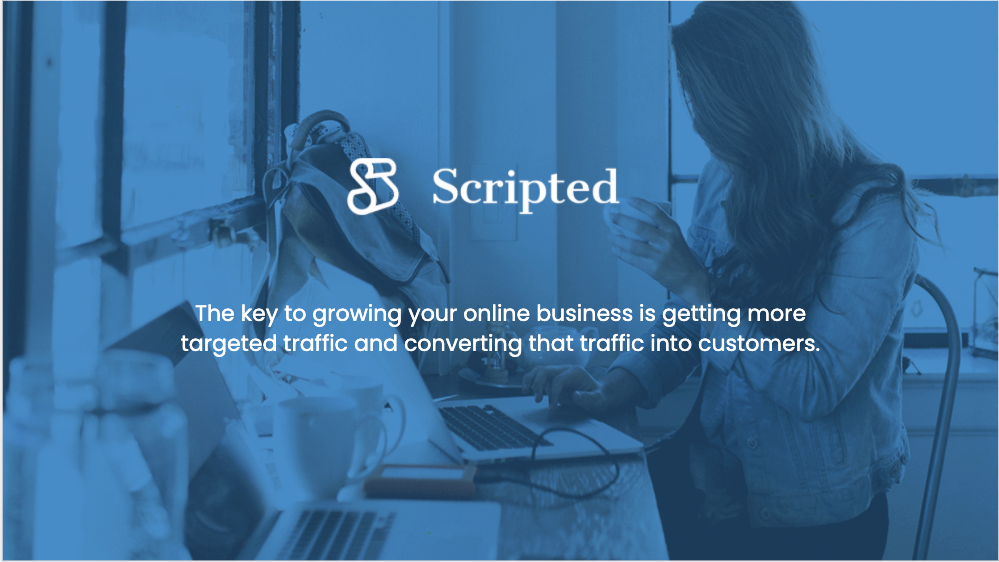 Whether agencies choose to employ a different strategy for each client or specialize in one framework (e.g. Storybranding), effective strategy is the backbone of the business.
As Joe Pulizzi, Founder of the Content Marketing Institute wrote, "If you believe in content, you practice it. Enough said." He stresses the importance of agencies focusing on long-term audience building rather than disjointed, one-off campaigns. Many brands offer help with digital marketing. What sets content marketing agencies apart from other service providers is their steadfast commitment to growing sustainable audiences.
As the role of content marketing agencies evolves, staying relevant can feel like an exhaustive juggling act. If you're interested in taking work off your plate so you can focus on serving clients better, Scripted can help automate your content output. Learn how our writers specifically help agencies. Only pay for the content you love, assign writers specific topics, and get a designated account manager to ensure quality content.