4 Brands That Know How to Leverage the Olympics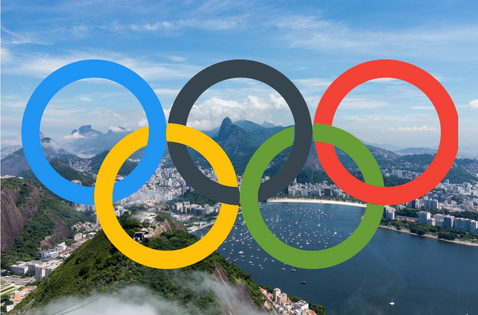 The Olympics are perhaps the biggest sporting event this year. Just going by the sheer size of the event, it is a massive opportunity for brands to engage with their audiences.
Vaibhav is a writer for Scripted and can be hired to write for your business as well! If you would like to take a look at Vaibhav's profile, you can do so by clicking here. Scripted is free to try, and you only pay for content you accept. Period.
Despite there being a perceived lull in excitement around the 2016 Rio Olympics, a report by
RadiumOne
shows that more than 75 percent of British people are actively looking forward to the grand event. And that's just talking about the British alone.
The importance of the Olympics as a marketing opportunity is also heightened by the fact that it even attracts people who do not actively follow any kinds of sports. According to Google,
33 percent of people who rarely watch a sporting event, either online or on TV, plan to watch the Olympics
. The audience for the Olympics is much wider than even the FIFA World Cup, largely because so many athletes from around the world participate in it.
While official sponsorships are an easy way to grab eyeballs during the sporting event, they are not the only way, as some smart brands have shown in the past. While there have been some superb Olympics marketing campaigns over the years, the following are the truly ingenious ones. Although they are all traditional marketing campaigns run by big brands, content marketers can still learn some hints for clever content marketing tips from them.
Proctor&Gamble is running this marketing campaign for the 2016 Games. Going by the 18 million plus views it already has on YouTube, it can be called a success. The ad shows various athletes in their childhood, and how their mothers played a pivotal role in their success. Although P&G as a brand does not have much in common with sports, they still managed to tell a compelling story by leveraging a common human emotion - love for one's mother.
They followed it up with effective hashtags, such as #ThankYouMom, in order to really drive home the advantage.
Key Takeaways for Content Marketers
Humanize your content and pull at your audiences' heartstrings. Even when you don't have anything in common with sports, you could get massive attention by creating compelling content. For instance, if you are a travel company, you could create a campaign that delves into the backgrounds of athletes and how far they went to achieve their dreams. It could be a simple series of blog posts, supported by shareable hashtags. The idea is to ride the Olympics wave for brand visibility.
This was Lenovo's campaign for Beijing 2008. The tech company gave 100 athletes from more than 20 countries tech support during the Games so they could blog about their experiences. Doing so gave the company more than 1,000 contributions from athletes, which eventually resulted in more than a million visits to Lenovo's website during the 2008 Games.
Key Takeaways for Content Marketers
Real-time possibilities are immense during the Games, which is what Lenovo cashed in on. An idea worth exploring could be to look for embarrassing or funny moments as they happen during the Games. Think of it as something behind the scenes. Post videos of these moments as they happen on your Facebook and Twitter pages, and leverage hashtags, such as #FunnyOlympics.
For 2012 London Olympics, Coca-Cola came up with this campaign that brought music and sports together. They created songs using sounds from athletes' training routines. They also made a small documentary where musician Mark Ronson connected with athletes from different continents and traced their journey. But the best bit in the campaign was the Facebook app - Track the Beat - that they launched as a supplement.
The app allowed people to view the campaign, listen to the songs and share it with their network. This was ingenious for two reasons. One, it brought together music and sports, which go hand in hand. Athletes listen to music when they are training, when relaxing and when they are focusing their energies on the goal ahead. Two, it appeals directly to the majority demographics of the event - young people.
Key Takeaways for Content Marketers
Find common ground with the youth and engage them through shareable content. Think about your demographics and how they intersect with that of Olympics. For instance, if you are a female fashion brand, your Olympics audience could be young women. As such, a shareable content idea could be doing a story on fashionable female athletes participating in the Games. You could also tie it up with how to dress for the Olympics, or even how to beat the heat in Brazil with smart clothing choices.
This was Mini Cooper's campaign for London 2012, and it is pretty similar to P&G's campaign in terms of premise. It plays on a commonly found human emotion - rooting for the underdog. The campaign showed small people from different countries and time periods winning against odds. Similar to P&G, Mini was able to find a way in for Olympics advertising by utilizing a common human emotion.
Key Takeaways for Content Marketers
This generation is defined by the ideologies of positive thinking and you can achieve whatever you want to
,
which is why you should ride that ideology and create content that inspires people. It may not be directly related to your brand, but if it's shareable, you will get the desired attention.
Vaibhav is a writer for Scripted and can be hired to write for your business as well! If you would like to take a look at Vaibhav's profile, you can do so by following the link below. Scripted is free to try, and you only pay for content you accept. Period.