Agencies, Win More Clients By Adding Content Creation to Your Pitch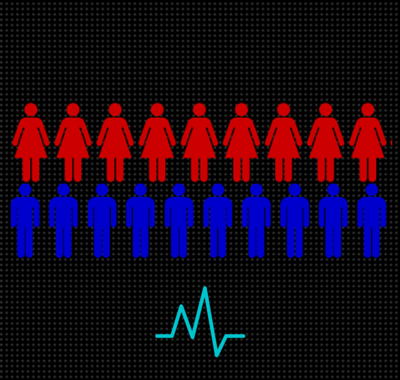 Rise above the competition with the help of content creation.
Content marketing
is a valuable approach to attract new customers, build trust with existing ones and raise brand awareness within your industry. While there are many components that factor into content marketing -- all of which are important -- none are as crucial and challenging as content creation. As an agency seeking out new clients, content creation can be a make-or-break-it part of your pitch. Everyone is looking for ways to tell a story through content because that's what consumers are craving today. If content creation isn't part of your agency's business yet -- whether that's an in-house creative team or
content writing service
-- you might missing out on exciting opportunities.
See also: 7 Reasons Why Marketing Agencies Should Use A Content Writing Service

Show You're Relevant & Experienced
By adding content creation to a pitch, it allows for the clients to visualize what their target audience will experience. We already know that consumers value custom content more than traditional marketing -- content marketing is the anti-sales pitch. Its purpose is to humanize the brand to establish a connection with consumers. By including content creation in your pitch to potential clients, you're showing that you know what brands have to do to connect with their own clients and gain their trust which can lead to long-lasting relationships.
Eliminate The Middleman
The added element of content creation to a pitch can make quite a difference when it comes to landing the account or not. Whether it's a wireframe, sample blog piece or video, that extra touch can give the client a deeper look into what you're capable of before committing. It also keeps the potential client from having to find their own source of content creation which will ultimately be more work for your agency. If you have your own content source, you know how to work with the creative team to drive the best results for a client.
See also: Top Content Marketing Companies & Tools
Proof You Know Your Client's Industry
You can't add content creation to a pitch if the content isn't relevant to the client in the first place. This relevancy is contingent on how well you have gauged the client's wants and needs, image, and target market before the fact. If this is done right, it can speak highly to your attention to detail and ability to step up to the plate and give the client what they need. This also provides proof that you're experienced in their specific industry and know the content types that specific audience will consume.
Creative Content Goes A Long Way
Studies have shown that effective, quality content can have a long lifespan. Companies can reap the benefits of quality content for much longer than before with the help of effective storytelling techniques that connect with buyers. Additionally, there are many ways your client will be able to reuse and repurpose the content you create for them -- don't hesitate to tell them that in your pitch. Make it clear that content can go a long way when done the right way.
See also: Content Writing For Agencies
What now?
Do your clients (and yourself) a favor by staying ahead of the curve when it comes to things like this. Don't wait for them to ask you for content creation; anticipate that they'll want it and need it ... because they do.
Agencies, are you including content creation in your pitch? Why or why not? Share your thoughts with us below.
To Read More About Content Marketing, See Below:
Content Marketing Advice from CMI's Joe Pulizzi & What Marketers Can Do Better In 2015

Do Readers Want To Share Your Content?
The Content Manager's Ultimate List of Events to Attend In 2015