Tiger Tiger: How Scripted's Content Keeps Our Clients' Customers Engaged

MEET MARK HAYES
HI, I'M MARK. I'm the founder of Tiger Tiger an SEO agency (now called Rocketshp). One element of my job is helping clients create epic content that is so engaging that people naturally link to it.
WE NEEDED AWESOME, ORIGINAL CONTENT
About two years ago it became more and more apparent to me that the future would involve not just creating content but awesome content, as they say content is king. I was researching a number of different content creation companies via Google when I came across Scripted, prior to this a lot of the companies that I had found just didn't look professional. What I saw in Scripted immediately was a company that I could put my trust in to help me develop the content that my clients need to get ahead of their competition.
OUR CLIENT'S TRAFFIC WENT FROM 0 TO 6,000 VISITORS IN 3 MONTHS
With one client their traffic went from 0 to 2,000 site visitors to 4,000 site visitors to 6,000 site visitors over three months just by publishing the content developed by Scripted.





Over this same period of time the content attracted a number of links from other sites linking increasing the clients page authority and domain rank from 0 to the below in a short period of time.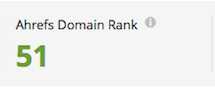 SCRIPTED'S CONTENT IS ENGAGING
We have found that our clients have experienced a huge increase in engagement. The articles written by Scripted's writers receive a large number of organic social shares with no budget invested by the client other than having the content written.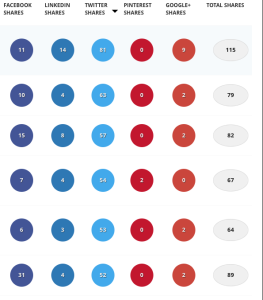 Looking to grow oyur company's organic traffic through quality content? Try Scripted today.