Quintain Marketing: Scripted for Agencies Increased Our Efficiency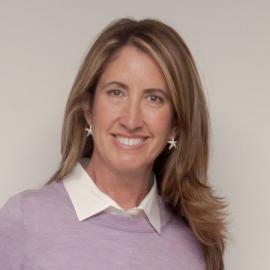 MEET KATHLEEN BOOTH
Kathleen is the CEO of
Quintain Marketing
, a nationally-known speaker, trainer, writer, and digital marketing expert. She is one of only 25 HubSpot Platinum Level Certified Partners in the world.
We chatted with Kathleen about her Scripted experience, and found the following:
WITH SCRIPTED, WE CAN COMPLETE LARGE VOLUMES OF WRITING
The biggest benefits of moving to Scripted have been improvements in the quality of writing, access to subject matter experts, and the ability to quickly complete large volumes of writing simultaneously.
SCRIPTED FOR AGENCIES HELPS INCREASE EFFICIENCY
All of the content produced by our agency goes through our in-house Content Manager, and she lives in the Scripted agency dashboard every day because it allows her to quickly see where all of our client content is in the production process, track deliverables, and source new content. This has been a great time saver in addition to an effective way to improve her efficiency.
WITH SCRIPTED, WE HAVE BEEN VERY PLEASED WITH THE QUALITY OF WRITING
Prior to Scripted, we used a variety of solutions to produce content, from in-house writers to outsourced blog writing services.The quality of writing from Scripted has definitely been an improvement over past content providers. In the past, when we have outsourced, the quality was generally pretty poor and we inevitably wound up having to rewrite it. With Scripted, overall, we are very happy with the quality of writing that has been delivered.
Sign up for Scripted Scripted for Agencies
Want another success story? Read Dan's from Jump Suit Group here.