InsideView: How We Increased Blog Content by 25 Percent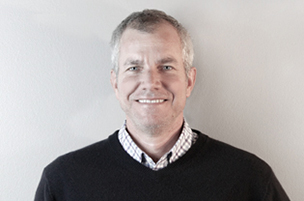 MEET BRIAN KELLY
HI, I'm Brian. I'm the Chief Marketing Officer at InsideView.
Shifting to an Inbound Marketing Strategy
Traditional outbound marketing was becoming less effective for InsideView. "You can't rely on general email blasts and cold calls anymore," said Brian Kelly, InsideView's chief marketing officer. "These days you have to have relevance, and you need to develop valuable content to have that." As InsideView shifted to an inbound marketing strategy, they needed valuable content that they could leverage to drive interest and demand. Knowing that it takes a lot of time and resources to produce daily editorial content, blog posts and white papers, the company sought out a more efficient route.
"It Just Makes Total Sense"
InsideView began using Scripted to help them fulfill their content needs. "We would've had to hire about five full-time writers to get the amount of content that we're currently getting from our partnership with Scripted," said Kelly. "It just makes total sense." And the company quickly realized that the benefits went beyond just saving time and money.

InsideView has increased their blog content by about 25 percent through an ongoing partnership with Scripted. Plus, the company has experienced a 72 percent increase in their overall web traffic in one year through a new focus on inbound marketing, including content marketing.
Want to read another success story? Read Diana's from Zazzle here.