Adidas: Scripted Delivers Fantastic Content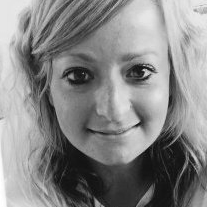 MEET KATIE BURT
Hi, I'm Katie Burt, Social Media Manager at Adidas Digital Sports. I'm responsible for strategy implementation, cross-category management and content across all social channels.
SCRIPTED DELIVERS FANTASTIC CONTENT
We've been working with Scripted on about four blogs per month for the past 12 months. As the writers and Scripted have become familiar with the brand and the way we work, they have been a great partner and delivered fantastic content which we publish monthly on our platforms.
SCRIPTED OFFERS EXCELLENT CUSTOMER SERVICE
One of the most beneficial parts of the platform is how the content reviewing system works. We love the ways in which writers of different levels can be selected and the excellent customer support Scripted offers. We hope to continue this relationship well into the year.
THE CONTENT GETS GREAT COMMENTS & SOCIAL SHARES
The adidas blog has seen growth month over month. We get some great comments on social as well.

Read another success story - Kathleen from Quintain Marketing agency's here.