The Ultimate Social Media Content Strategy for Your Cannabis Site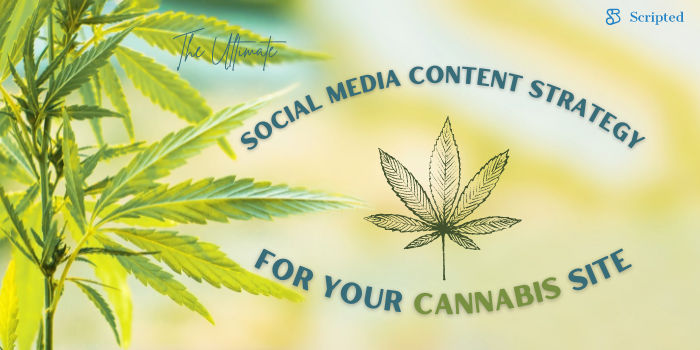 The cannabis industry is one of the most exciting industries today.
With legalization in more and more states, content marketers specializing in cannabis are seeing an increased demand for their services. And with good reason! The industry is growing at a phenomenal rate - both on the medical side and recreational use.
But how exactly do you create content that drives traffic to your site? How can you find out what content works best for engagement rates? Let's explore these questions further by looking at some of our favorite techniques worldwide content strategists use to drive social media shares through the roof and ultimately improve ROI results from each campaign.
The Challenges With Promoting Cannabis Products and Websites

There are many challenges when trying to increase traffic to your cannabis website. The most significant limitation to brand marketing is regulatory restrictions and stringent criteria. The law requires cannabis organizations to disclose all intellectual property licensing agreements. Furthermore, cannabis advertising is illegal near schools or where children congregate. As a result, no television, radio, vehicle, or print advertising is allowed for these companies.
Shifting to the online world, promoting cannabis using powerful social media paid advertising campaigns is also challenging. Facebook Ads, for example, will not allow content promoting the sale of cannabis products on their platform.
Due to the restrictions from paid advertising platforms, other traffic-driving strategies such as SEO are essential for cannabis companies.
However, it's also difficult to optimize content containing specific THC-related phrases because significant search engines filter out THC/marijuana content results aggressively.
So how do you increase traffic to your cannabis site with so many rules, regulations, and limitations in place?
The answer is to create a content marketing strategy and use organic growth strategies.
How Your Cannabis Company Can Avoid a Shadowban on Social Media

First, let's talk about what a shadowban truly is.
A shadowban on social media content occurs when your content/profile gets blocked from an online community without making it evident to either you or the users of that platform. In other words, your experience will remain primarily unchanged; however, the platform will not promote organic reach for your profile, website.
So how can you avoid being caught in one? Here are three tips for staying out of trouble.
1. Say No To #Marijuana! The first step toward avoiding a potential shadowban is not using any hashtags directly relating to marijuana content.
While this may sound simple enough, many cannabis brands have failed here by tagging posts with popular industry terms such as "420," — which could lead to your content being hidden.
2. Avoid Negative Keywords. You should also avoid negative keywords when posting content! Here are some examples of what you need to eliminate: "Cannabis," "Marijuana," THC, CBD.
3. Don't post about the same thing too often on your social media profiles. Just like any content marketing strategy, cannabis brands must remember they cannot post about the same thing all the time on their profiles or social media platforms may decrease a cannabis brands' organic traffic. You also need to share content that can attract different users to gain a wider audience and increase traffic overall.
Now that you are fully aware of the challenges facing the cannabis industry and promoting your business let's dive into some of the best ways around these rules and regulations.
Here is a step-by-step guide to using a content marketing strategy to increase traffic to your cannabis website.
Create Your Own Community

One of the best ways to promote your cannabis website is to build your own community.
One of the best platforms to build your community on is Facebook.
Setting up a Facebook Group can allow you to share articles, videos, and content and have your followers engage and share that content on their pages.
Here are some best practices for growing your Facebook group:
Invite everyone on your friend's list that may be interested in joining

Post content that is valuable and insightful for group members

Let people know why they should join the community you're building on Facebook. Be specific about what content members can expect to see when joining the page.

Allow some time for new people to get used to your content before promoting it or asking them to share. This will allow them to learn more about how the group operates first before being asked anything from them!

Gamify your group. This means providing incentives, bonuses, and prizes to members who invite other people to the group. A great platform to get started with incentivizing group members is 

Viral-Loops

.
Another way that you can promote your group or community is through alternative platforms.
Consider setting up forums on cannabis-related sites like Reddit. Users are already there discussing the topic; all you need is to get involved. You don't necessarily have to host these conversations yourself—make sure that you participate in them at least once per week or month.
Use Instagram

Before diving into utilizing Instagram, let's first understand what is not allowed on this social media platform.
Instagram's regulations explicitly prohibit posts advertising the sale of cannabis. Instagram's enforcement of this rule has been uneven. Still, it's reasonable to assume that there are a few things cannabis and ancillary businesses should avoid doing to prevent their Instagram accounts from being shut down without warning or appeal.
The following are some of the most common blunders to avoid when posting material on Instagram regarding cannabis and cannabis-related companies. Keep in mind that these rules apply to image and video posts.
Avoid posting prices

Avoid "salesy" sounding posts, such as sales and discounts

Do not show that you are selling cannabis products. Instead, educate the audience.

Avoid linking to your sales and landing page

Avoid images that contain cannabis products in them
Now that we have covered what not to do on Instagram let's discuss ways to use it for your business.
When trying to drive traffic, start by simply posting consistent content. Here are some things to remember when posting on your Instagram account.
Hashtags
Start by looking at hashtags. When it comes to promoting content on Instagram, using the right hashtags will be crucial in helping your content reach a larger audience and gain more traffic over time — but only if they are relevant.
Also, as mentioned in the shadowban section, try to use hashtags that may not be directly related to cannabis terms but still relate to your audience.
An example would be using hashtags that outline the benefits of cannabis instead of the cannabis itself. Say you want to discuss how cannabis can help with arthritis, use the hashtag #arthiritis or #arthirituscure instead of #cannabis.
One easy way to find out which hashtags could work for your content marketing strategy is Google Trends. 
This tool allows users to search specific terms or phrases related to their industry or interest. It then generates trending topics based on data collected from all social media channels, including Twitter, Facebook, YouTube, etc.
Use Instagram Stories, Reels, and IG TV
Make sure that you are not simply using Instagram posts. Using the other tools that this platform offers is an effective way to increase traffic to your site.
Instagram Reels is the newest feature that Instagram has rolled out, and it is the best option if you are looking to generate more organic reach on your Instagram account.
Instagram stories are far more interactive than Instagram posts and intend to be spontaneous videos and provide a feel of authenticity to your audience.
IG TV is for longer, more informative videos on your Instagram account. If you are educating your audience or sharing a video from someone else's account, IGTV allows for the longer content to be shared.
Start a Blog and Produce Long-form Content

The next strategy that you must be implemented into your content marketing strategy is to start your blog.
Blogs are one of the best ways to work around social media restrictions while still generating organic traffic, with the added benefit of increasing your site's SEO rankings.
Here are some of the best practices for your website's articles.
1. Provide immense value to your reader
One of the most important aspects of having your content rank and SEO score maximized is providing content your audience wants to read. Educational pieces rather than purely sales articles are one of the best ways to keep readers coming back for more content.
2. Answer commonly asked questions in your content
Answering questions that your audience frequently asks is a great way to rank your articles on google. A great way to find these questions is to go to the google search bar and start typing in some questions your audience would ask.
Wait to see what the suggested questions are and the similar questions asked by your audience. You can also use answerthepublic.com to identify the questions your target audience may have. Type in a keyword and view the most relevant searches.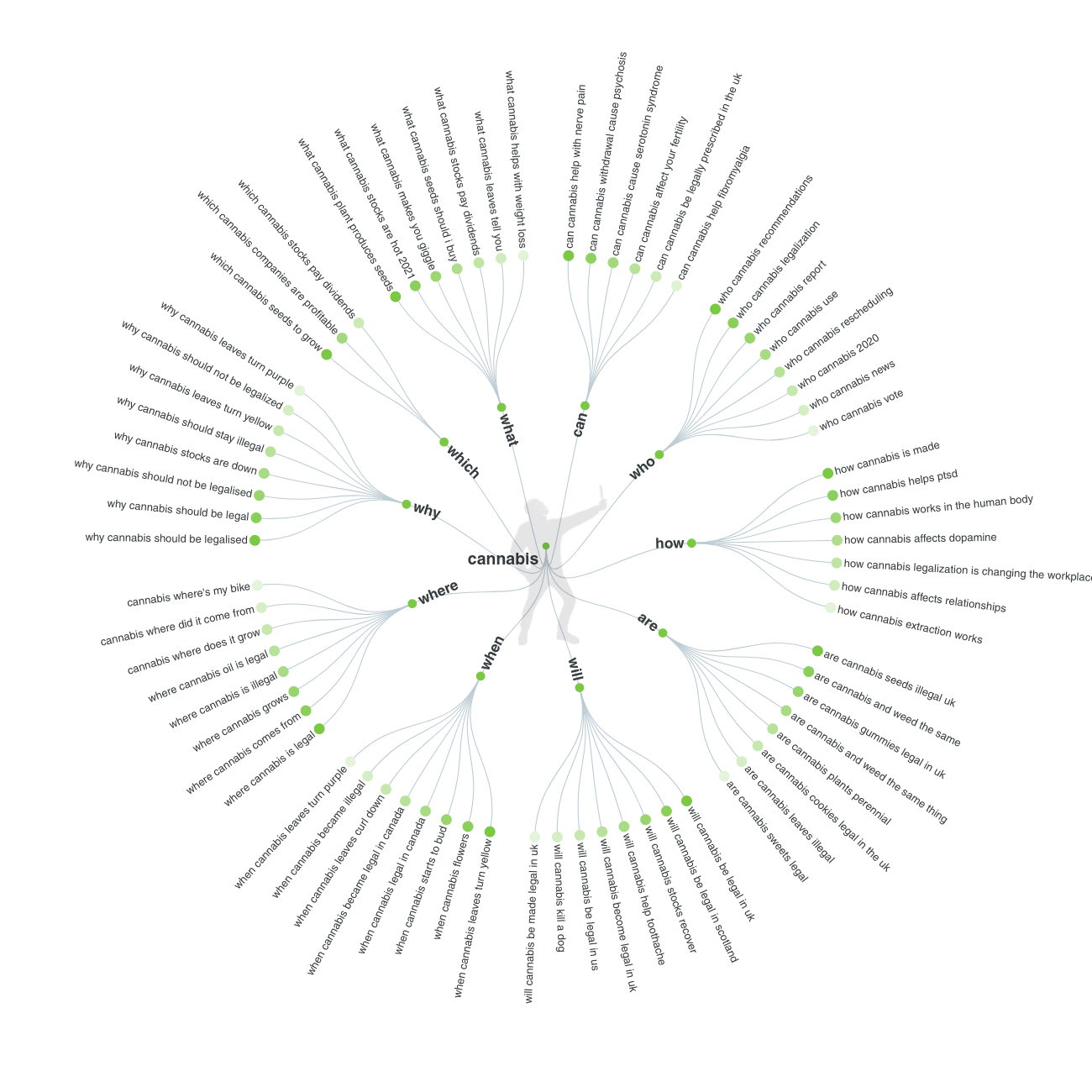 3. Use keywords throughout the articles
For content to be noticeable by both humans and search engines, it must contain keywords. Using your targeted terms throughout the content is beneficial for SEO purposes and makes your content rank higher in searches on Google. This means that if someone is searching for a similar topic, they will find you easily when including these words or phrases into your content.
Once you have content for your blog, make sure that it is easy to share on social media. This will allow more people to come across your content and be able to consume it in whichever way they prefer when using IGTV or Instagram stories.
What this does is twofold: first, when users are browsing through their feeds, they may see links posted by friends of theirs who find value in what you are writing about; second, if someone were scrolling past a post with an exciting headline but decided not to click on it at that moment, once their content comes up in one of these other places (stories or IGTV) then the user might decide to take action because now the content has been pushed into their face again.
Here are some other forms of long-form content for consideration to increase website traffic.
Start a podcast
Podcasts provide informational content while also giving listeners direct access to an expert on their field of interest at any time and place without requiring them to pay attention. This makes podcasts perfect for busy professionals who want knowledge provided when they need it but can't actively search out quality sources online whenever desired. Podcasts allow users to learn from experts over long periods, which results in greater retention rates than articles or blogs.
Start a YouTube channel
YouTube is an excellent media channel for long-form video content. This content can be either educational, demonstrations on how to do something (such as using certain products), or it could focus more on storytelling. Like with IGTV, this is a great way for your company to give extra value and content that would otherwise not have been available online.
Conclusion
Generating traffic to your cannabis website can be very challenging due to the nature of the industry. For years cannabis products were illegal, and they still are in many states across the United States. However, with the legalization of cannabis products on the rise, content marketing has proven to be an effective way for dispensary websites to gain high rankings and generate more leads.
Implementing a social media content strategy will increase website traffic regardless of the regulations that social media platforms currently have on the cannabis industry.
What's important is that you understand what is and is not allowed to be posted and create high-quality content that will bring value to your audience.
If you are interested in working with a team of professionals to write high-converting articles for your business, reach out to our scripted team today.
It is time to jump through the regulatory hoops and control the traffic that is visiting your site.