5 Best Cannabis Blogs on the Web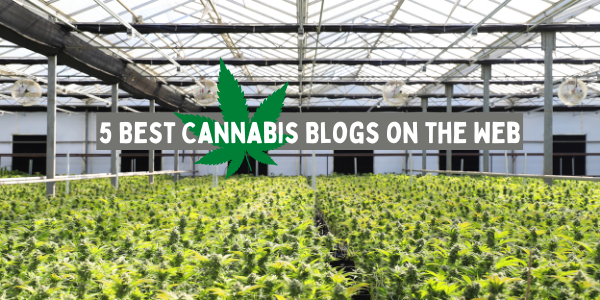 In recent years, cannabis has been one of the most rapidly growing industries. In 2020, sales increased by 67% across the United States, contributing to a $61+ billion-dollar industry. Since 12% of Americans are "current users" and two in three Americans support the legalization of cannabis, business is booming. Whether you sell cannabis products or have created a brand that focuses on education, blogging is imperative to your online success. While it is just one component of an effective content marketing strategy, an engaging blog will help you increase organic traffic.
To get started — or revamp your current blog, here are some of the best cannabis blogs out there.
1. High Times
High Times magazine has been in the limelight since the '70s, advocating for the legalization of cannabis. Today, it continues to be the #1 resource for cannabis news, brands, cultures, and legalization laws. The High Times blog is so successful because this well-respected magazine appeals to anyone interested in cannabis, including both business owners and the public. They create topics based on categories such as news, business, culture, events, grow, and products.
The home page features "the latest" and "must-read" articles, including:
Blogging can also support the growth of your social media accounts, and High Times is no exception. With over 5.6 million followers on Facebook, 722+ thousand followers on Twitter, and 2.6 million followers on Instagram, High Times has stuck to a foolproof digital marketing strategy.
2. Canna Law Blog

While cannabis continues to be legalized across the United States and the world, there are still a lot of grey areas in terms of the law. That is why the Canna Law Blog, founded by the international law firm Harris Bricken is so successful. This forum discusses topics associated with cannabis law and its impacts on the growing industry and beyond. While some of the content on this blog appeals to anyone who is interested, it is largely tailored to those in the industry itself.
The Canna Law Blog posts daily, providing its readers with fresh, relevant information. While all the articles published are highly factual and informative, they are also interesting, written in an engaging, approachable manner. It is easy to search topics from the drop-down menu, ranging from banking to cannatech, employment law to social justice.
Same articles include:
3. Medical Marijuana 411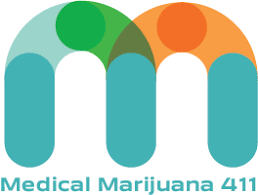 Being one of the first major online resources for medical marijuana patients, Medical Marijuana 411 has attracted a strong community of patients, researchers, and advocates. The goal of the brand's blog is to offer support and insight, focusing on the healing properties of cannabis and patient stories. New posts are published 1-2 times weekly, highlighting the latest news, developments, and personal stories. While many of the stories touch on the latest laws surrounding cannabis, most articles touch on the lives of people going through something similar to the individuals featured in the story.
Sample articles include:
4. Leafly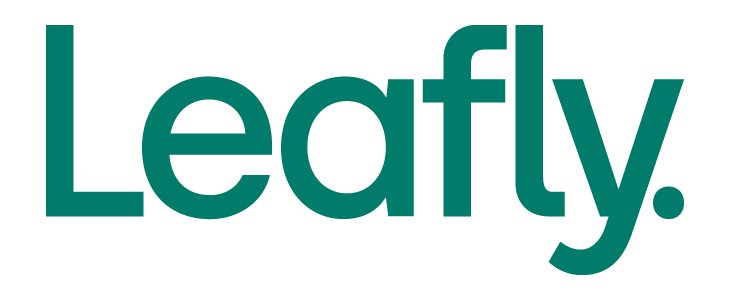 First founded in 2010, Leafly is "the leading destination to learn about, find, and order cannabis." While this brand mainly reviews the best medical cannabis strains, guiding readers to suppliers in their area, the Leafly blog also covers all things associated with cannabis — news, tips, education, lifestyle, and more. Posting once daily, readers are first directed to their geographical region. This ensures that readers gain access to the most relevant content based on their location. Topics are written based on categories such as science and tech, health, politics, strains and products, CBD, and growing.
Sample articles include:
5. Weedmaps
Weedmaps is a tech company that launched in 2008. Today, the company has over 400 employees, helping their community find medical and recreational marijuana dispensaries, deliveries, deals, brands, and doctors close to them. Weedmaps News is the place to find content related to science and medicine, law and politics, and culture and industry.
Sample articles include:
More Blogs to Check Out:
The "I Love Growing Marijuana Blog" is the expert source on how to grow cannabis, highly reputable and a trusted source of cannabis-related information.
Cannabis Culture Blog is the place for all things related to activism, medical, arts, hemp, growing, and more.
The Marijuana Business Daily Blog is a leading source of financial, legal, and other business topics within the cannabis industry.
Sensi Seeds Blog is the place to find the best cannabis seeds available, as well as educational resources that support growers.
From culture to food, the Merry Jane Blog is a popular cannabis resource that offers a variety of content, including videos and long-form articles.
Partner with Scripted to Hire a Cannabis Writer
The above blogs are successful because of the quality of content they publish. Each article is written with the company or brand's target audience in mind, leveraging the skill and expertise of their writing team.
If you need cannabis writers you can count on, Scripted offers a large pool of highly-vetted talent. Whether you seek blog posts, social media content, newsletters, or any other type of content, our team of expert writers can assist you every step of the way.
Browse and hire cannabis writers today!

---
Published by
Carolyn Heard
on Friday, April 2, 2021
in
Blogs
,
Cannabis
,
Cannabis Culture Blog
,
Canna Law
,
High Times
,
I Love Growing Marijuana
,
Leafly
,
Marijuana Business Daily Blog
,
Medical Maijuana 411
,
Merry Jane Blog
,
Sensi Seeds Blog
,
Weed Maps
.