10 Best Insurance Blogs on the Web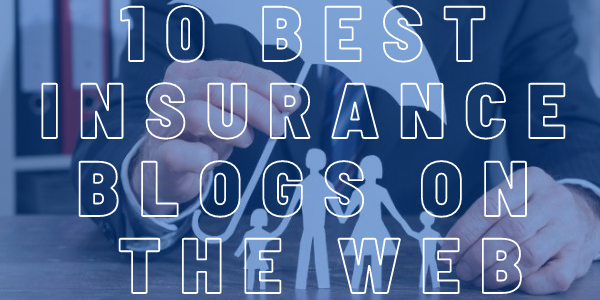 Whether you're offering corporate, small business, or individual insurance services, your insurance-related blog can cover a myriad of topics. Yet, many writers still struggle to produce a steady stream of engaging content that builds authority for the brand, targets top keywords, and entices readers to keep coming back. Achieving all of those things without a content strategy is near impossible in the long run, but even with a content strategy in place, you may need a little help.
If you're looking to fill an insurance blog with great content that checks all the boxes, look to these ten blogs for some inspiration.
What Defines an Insurance Blog?
Most insurance blogs are backed by an insurance company or other specialist who ultimately has an insurance product to sell. In these instances, the exact content the blog publishes will change depending on who their ideal customer is.
For example, an insurance company that specializes in insurance for businesses is most likely to publish content that interests a business audience. Think information about employee insurance requirements by state and content that helps employers choose the right plan for their company.
Meanwhile, a consumer insurance agency is more likely to focus its blog content on exploring deductibles, discussing what impacts premiums, and offering guidance to individuals who need help deciding the type and amount of coverage they need. Offering such tailored information allows a blog to target keywords that will ultimately increase organic traffic and, hopefully, bring in more leads.
If that all sounds too complicated or confusing, here are ten blogs that are doing a great job.
#1 LifeLanes

LifeLanes by Progressive is a fun insurance blog aimed at the consumers who turn to Progressive to help handle life's accidents. They neatly organize the content into auto, home, adventure, and "turning points," with each section tying back to a different insurance product in the call-to-action.
#2 Easy Money

Easy Money by Policy Genius is dedicated to helping consumers save money. This fits with Policy Genius' brand, which is focused on helping people save money on their insurance policies with their handy tool that allows users to compare rates across providers. The Easy Money blog has a clean layout and features content about finances, parenting, and insurance.
#3 Geico Living

Geico Living is backed by GEICO, one of the biggest insurance companies to date. Since Geico offers car and home policies, it makes sense that their blog discusses topics relating to the same. From Spring Cleaning advice to tips on pets, gardening, and more, the Geico living blog has poised itself to be a valuable resource for the homeowners, renters, and families who insure themselves through the company.
#4 PetPlan

PetPlan's blog touches on all the topics pet owners care about, helping this pet insurance company educate the masses about the importance and nuances of pet insurance. From offering direct advice on comparing pet policies to nutrition, wellbeing, and training input, PetPlan thrives thanks to adorable visuals and having real veterinarians and animal experts write their content.
#5 greenlight

The greenlight blog, by Thimble, promises to offer "big ideas for small businesses." Four simple categories allow the blog to cover a wide range of topics while keeping things organized, as you get to choose between Toolbox, Get Going, Build It, or the Money Talks section.
#6 Allstate
Allstate's blog may not be the most appealing to the eye, but this major insurance company has taken the time to target the topics consumers and businesses alike care about. Most of their resources relate to claims and what a policy actually protects, with top articles answering questions like: "What happens if someone hit my car?" In this way, they target keywords and answer the important questions readers have before and after choosing a policy.
#7 The Glovebox

The Glovebox by Elephant offers car and insurance information in an easy-to-digest manner. While insurance is often considered to be a boring topic, Elephant hopes to make it more interesting with quirky visuals, headlines, and fun but factual content to explain more dry topics. They explain how car insurance rates are determined, how to reduce premiums, and more.
#8 Now from Nationwide
The Nationwide blog, known as Now from Nationwide, may not have the most snazzy interface, but it does have a constant stream of high-quality content that hits on all the right keywords. From explaining the difference between a condo and a co-op to discussing home buying, commercial news, and winter activities, Nationwide's blog takes a similar approach to Geico living, aiming to be a frequent read.
#9 Robins Insurance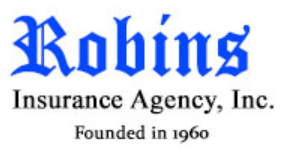 Robins Insurance relates exclusively to car insurance, which is the exact type of policy that Robins Insurance offers. From tips on road safety to buying a used car and, of course, protecting it with the right plan, Robins keeps things on-topic and manages to target all the relevant keywords with ease.
#10 Amco

Amco is an auto insurance company known for its competitive rates, and its blog brings that front-and-center. The design is bold yet a little busy, although the content itself is top-notch. From discussing bonded and insured businesses to explaining rental reimbursement coverage, Amco attracts new customers with insightful, trusty content.
Increase Organic Traffic to Your Insurance Blog
As you look through this list of the ten best insurance blogs, your biggest takeaway should be to focus on offering truly valuable content that's relevant to your ideal customer. Don't get caught up in covering everything under the insurance umbrella. Instead, find your niche and look to become a go-to resource within it.
If you continue struggling with your content production, Scripted can help. Browse our database of insurance writers to help create and execute a content strategy that gets results. With the help of our professionals, your insurance blog will be well on its way to growth.

---
Published by
Carolyn Heard
on Wednesday, May 5, 2021
in
Blogs
,
Insurance
,
Allstate
,
Amco
,
Easy Money
,
Geico Living
,
Greenlight
,
Life Lanes
,
Now From Nationwide
,
Pet Plan
,
Robins Insurance
,
The Glovebox
.