10 Best Entrepreneur Blogs on the Web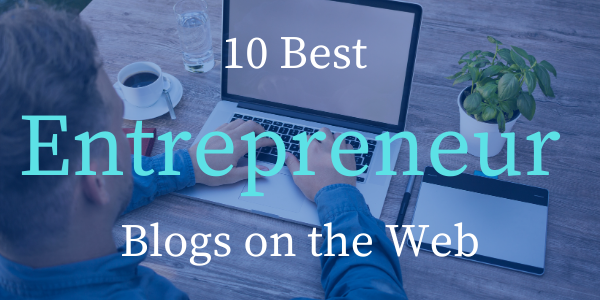 Are you struggling to fill the pages of your entrepreneurship blog with quality content? The key to creating a steady stream of search engine optimized content that engages readers is creating a content strategy. Of course, coming up with and executing a content strategy are both tall orders, especially if you're trying to do it all on your own.
To help you move forward, look to these ten entrepreneur blogs for some inspiration about how you can approach your content plan.
What Defines an Entrepreneur Blog?
Entrepreneurship blogs can cover a myriad of topics, from helping current workers transition into the self-employed lifestyle to reviewing all the legalities and complexities of actually starting and operating a business. The exact topics your entrepreneur blog focus on will vary depending on whether you've chosen a niche or have decided to tackle the world of entrepreneurship at large.
For example, some entrepreneurship blogs are aimed at teens and kids who want to make money without getting a summer job. Others are aimed at people later in life who want to make the transition away from full-time employment to the risky world of freelancing or self-employment. In any case, your entrepreneurship blog should focus on offering accurate, reliable advice that people can trust. Here are ten blogs to inspire you.
#1 Entrepreneur
Entrepreneur is perhaps the best-known blog/magazine duo in the world of entrepreneurship. The brand is known for offering advice and content from some of the biggest names in the industry with practical guides to help employees, founders, and freelancers get on the path to sustainable entrepreneurship.
#2 Growth Lab

Growth Lab covers passive income streams, paying off student loan debt, and many of the questions founders and want-to-be founders have when thinking about starting or growing their business. Over 100k people have signed up for the Growth Lab newsletter, which works to further promote the blog's content and keep readers coming back.
#3 Hack The Entrepreneur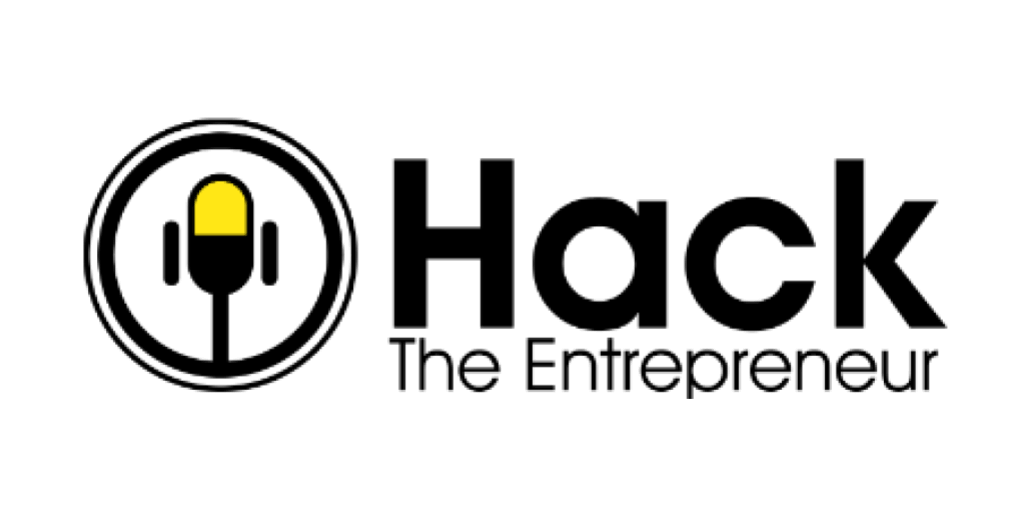 Hack The Entrepreneur offers one-on-one and exclusive interview content from some of the top-performing entrepreneurs from around the world. Every time you visit, you'll find the feature of a new entrepreneur at the top of the blog page, often accompanied by an eye-catching professional visual of the entrepreneur at work or play.
Additional content offers guidance to individuals and businesses who need help with growth, especially in the digital space. Advice on how to start a podcast, create a blog, and more top the list of the brand's most-read content.
#4 StartupBasics

StartupBasics aims to offer advice "from launch to exit" for those interested in creating a startup and, ultimately, getting acquired by a major company so they can enjoy a nice payday. The blog touches on relevant topics, ranging from the intricacies of SEO to valuation methods, leadership, and business insurance. They're best known for taking rather dry or technical topics and making them interesting to read.
#5 TheBalanceSMB
TheBalanceSMB is part of the larger brand known as TheBalance. TheBalanceSMB is a branch completely devoted to starting and operating a small or medium-sized business (SMB). In addition to an on-brand design that's instantly recognizable as part of TheBalance umbrella, this blog dives deep into the topics SMBs really care about -- like taxes, loans, and new regulations.
One thing that makes TheBalanceSMB an authority is that the blog isn't afraid to dig into the topics most "casual" blogs avoid, either because they're filled with legalese or may require a niche expert to come out well. Instead, TheBalanceSMB invests a lot in getting expert input for their content, which has proved beyond worthwhile.
#6 SmartPassiveIncome
SmartPassiveIncome is a niche blog that focuses solely on helping individuals create passive income streams, either to further fund their lifestyles or help them transition from a place of employment to a place where they can live fully off of passive income. Overtime, SPI has branched out to talk about running a small business, but continues to offer unique passive income ideas across industries.
#7 Shopify
Shopify's blog primarily revolves around eCommerce marketing, but they also offer guidance on starting a small business and share exclusive stories about successful founders who have utilized Shopify's eCommerce platform. Since most entrepreneurs will dabble in, if not be entirely engulfed by, the concept of eCommerce, Shopify is an excellent source of inspiration for relevant ideas.
#8 Oberlo
Oberlo is a dropshipping tool often used in tandem with Shopify by eCommerce stores. Since dropshipping is not only one of the fastest ways to start a small business, but also an extremely popular method, it's worth looking to Oberlo's blog to inspire some of your entrepreneurship content. Oberlo also covers social media, becoming an influencer, and taking an omnichannel approach to marketing.
#9 FastCompany
FastCompany markets itself as "the future of business" and often features up-and-coming businesses that seem to have exploded overnight. FastCompany offers guidance for entrepreneurs, along with plenty of motivational content in the form of interviews and case studies.
#10 Buffer
Buffer may be best known for its social media scheduling tool, but the Buffer blog has far more to offer than social media advice. From founder stories to guides, trends, news, and information about work culture, the Buffer blog is a fantastic resource for entrepreneurship content.
Increase Organic Traffic to Your Entrepreneur Blog
If there's one takeaway from this list of entrepreneur blogs, don't overlook the importance of offering content that speaks directly to your audience's concerns and dreams. Ambitious content will help attract, inspire, and grow your audience. Of course, keeping your content grounded in reality and filled with sound advice is what will sustain your audience over time.
If you're still having trouble coming up with and executing an effective content strategy, Scripted can help. Browse our database of entrepreneurship writers and get on the path to publishing better content.

---
Published by
Carolyn Heard
on Tuesday, April 27, 2021
in
Blogs
,
Entrepreneurs
,
Buffer
,
Entrepreneur
,
Fast Company
,
Growth Lab
,
Hack The Entrepreneur
,
Oberlo
,
Shopify
,
Smart Passive Income
,
Startup Basics
,
The Balance Smb
.