Redefining Content Strategy: The Rise of AI in Case Study Production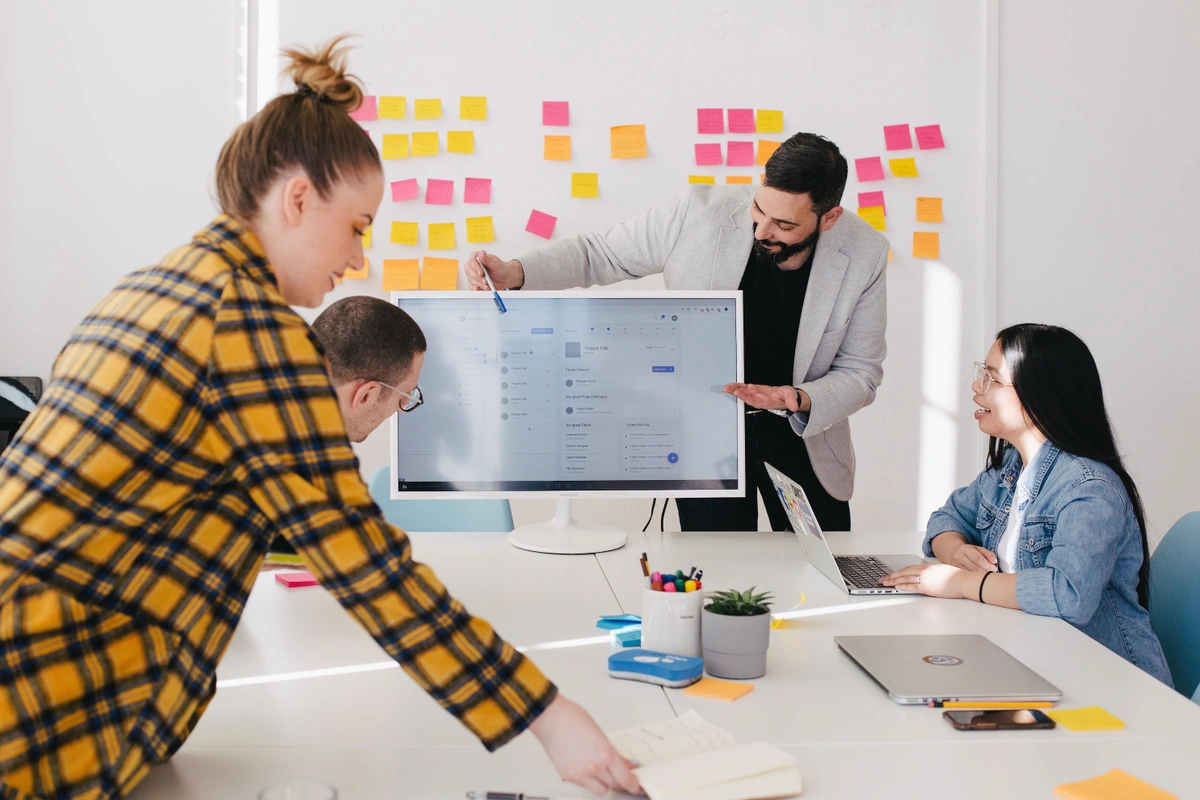 In content marketing, case studies are one of the most effective methods of demonstrating a brand's capability and dedication. They illustrate how a brand's products or services come to the rescue in real-world scenarios and highlight your customers' challenges, the strategies used to overcome these challenges, and the results.
Crafting these case studies has traditionally been a pretty detailed task that requires a lot of time and resources. However, with the rise of technology and digital tools, creating impactful case studies has become much easier and more efficient. AI-powered marketing tools simplify the process, speed up initial drafting, and provide valuable insights for strategy refinement.
While AI tools seem unlikely to completely replace human expertise in marketing and generating content, they certainly have the potential to enhance and optimize the process. One recent analysis has even suggested a remarkable 66% average productivity increase for businesses using AI tools.
Scripted, an established leader in the content realm, is at the forefront of this shift. Our AI-driven case study tool seamlessly blends technology with traditional storytelling. It allows your business to document and share its success stories efficiently without sacrificing authenticity or emotional connection.
Harnessing the Potential of Scripted's AI-Powered Case Study Tool
Scripted's AI-enhanced case study generator stands out not merely as a tool but as a revolutionary asset. By harnessing advanced algorithms and tapping into a rich database of industry data, Scripted crafts case studies that are both compelling and accurate. Brands no longer need to grapple with the demanding task of creating conventional case studies.
Instead, you can use AI with Scripted to share your successes, highlight your expertise in the industry, and share what sets you apart. With Scripted's AI, you'll have accurate, compelling case studies in a fraction of the usual time.
Understanding Case Study Generators: Why AI?
In today's digital arena, merging artificial intelligence with human subject matter experts (SMEs) seems like a natural evolution. Historically, case studies involved labor-intensive, hands-on research. Now, this domain is on the cusp of transformation led by AI. So, what's propelling this shift, and why does AI emerge as a player in case study creation?
The Essence of Case Studies in the Business World
Case studies give a real-world glimpse of what a company's products or services can do. They're not just simple stories; they paint a clear picture of a brand's ability to tackle challenges, provide meaningful solutions, and showcase its unique strengths.
Far from mere promotional content, a well-structured case study validates a business's skill set, dedication, and customer-focused ethos. It provides potential clients with a vivid depiction of the possibilities when they opt for a specific brand or offering.
A case study is not just a recount of a challenge and resolution. It also connects emotionally with its audience, building trust and establishing legitimacy.
Hurdles in Conventional Case Study Development
Crafting a conventional case study is far from straightforward. It kicks off by pinpointing a significant success narrative, followed by comprehensive interviews, data assimilation, and thorough scrutiny. Once the foundational elements are set, the task is to mold this data into an absorbing tale that remains accurate yet captivating. The soul of a case study resides in its genuineness and precision, leaving minimal wiggle room for inaccuracies.
But the challenges don't stop there. With the demand for new content, companies are pushing to release numerous case studies to highlight the diverse aspects of their services. The lengthy creation process for each case study limits content production, making it challenging for firms to roll out high-caliber case studies on tight schedules. This age-old methodology, while comprehensive, often poses challenges for enterprises seeking a balance of excellence and volume.
AI Innovations: Ushering a New Age in Content Creation
Artificial Intelligence (AI) has been at the forefront of breakthroughs in various fields, and content development is no exception. With its advanced algorithms, AI can seamlessly take on the extensive data collection, organization, and analysis tasks that typically require significant human involvement. This streamlined process significantly speeds up the creation process while maintaining accuracy and authenticity.
Moreover, AI-powered tools can also generate visually appealing infographics to supplement case studies, target specific audiences and demographics, incorporate standards from various relevant industries, and personalize the content for individual clients. The result is a well-rounded, high-quality case study that can be produced at a much faster pace.
Key Considerations
There are many key considerations and questions to consider when incorporating AI solutions into the case study creation process. From assessing the reliability of AI-generated content to understanding its customization capabilities, here are some essential factors to consider:
How Does It Work?
Think of Scripted's case study generator as a smart helper. Just like our press release generator, it uses AI to sift through lots of data, find important points, and create top-notch content. You simply plug in the key details about your project and its outcomes, and the tool takes care of making a case study that speaks to your industry and audience.
How Long Does It Take?
A typical case study, when done manually, can take anywhere from a week to a month, considering the data collection, writing, and editing processes. With Scripted's case study generator, you can have a draft ready in mere minutes.
Is It Customizable?
Scripted stands out for its adaptability in its content generation suite. While many AI tools provide templated solutions, Scripted prides itself on its customization capabilities. The platform is intuitive, allowing users to specify their requirements in detail. This ensures the generated content aligns perfectly with your vision.
Whether it's adjusting the tone, style, or structure, Scripted offers a level of flexibility often lacking in other AI tools. This adaptability guarantees that businesses receive a tailored piece of content that fits their unique brand narrative rather than a one-size-fits-all solution.
When you add access to a team of SMEs — professional writers and editors — Scripted's case study generator becomes the ideal solution for businesses looking to save time without compromising quality.
Can It Handle Technical Subjects?
Case studies often contain technical information that can be challenging to convey clearly and concisely. This is where AI-generated content can have a significant impact. Scripted's case study generator uses advanced algorithms and natural language processing (NLP) to accurately represent even the most complex data points.
The platform also allows manual input, giving users the option to add their expertise and domain-specific knowledge to the generated content. This ensures technical subjects are accurately and effectively communicated without losing important details. As with any content, it's always a good idea to have an SME review and approve the final product.
Leading AI Case Study Tools: A Comparative Analysis
A variety of AI marketing tools have recently surfaced in the world of AI-driven content creation, each promising to redefine the art and science of case study production. As businesses seek to harness the potential of these tools, understanding their distinct features, strengths, and limitations becomes increasingly important.
In this comparative analysis, we'll explore some of the leading platforms in the industry.
Cohesive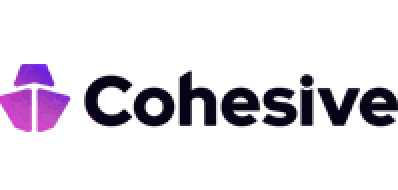 Cohesive offers an innovative approach to AI-driven content, particularly when it comes to generating case studies. Instead of purely data-centric outputs, Cohesive intertwines factual data with engaging narratives, producing case studies that are as insightful as they are readable.
A distinguishing feature of Cohesive is its hybrid functionality, which seems to borrow elements from both ChatGPT and Slack. This combination enables efficient team communication within the platform, which is critical for cohesive case study development. A centralized collaboration means insights, objectives, and data points can be discussed and refined in real time. This ensures that AI-generated case studies have depth and reflect the team's understanding.
Cohesive has a free pricing tier that generously allows unlimited word generation. However, it's limited to only 15 template runs (the number of unique files you generate on Cohesive) per month. For those who require more, it also offers the Creator plan at $25 per month with 150 monthly template runs and the Agency plan at $45 per month with 300 monthly template runs.
Storydoc

StoryDoc presents a fresh take on case studies through its AI-driven case study creator. This tool transforms case-study stories by infusing them with interactivity and enriched multimedia elements, creating a lasting impression on readers. In addition to crafting content, the platform seamlessly integrates with CRM systems and offers deep analytics, paving the way for a knowledgeable and frictionless user journey.
On the flip side, the pricing model of the platform could be a hurdle for some. While StoryDoc offers a 14-day free trial to get a feel for its functionalities, it doesn't offer an ongoing free version. A subscription is necessary after the trial, with plans starting at $30 per month for each user. This might be a concern for budget-conscious businesses. However, for those intent on a dynamic, AI-powered method for crafting case studies, the value StoryDoc offers might outweigh the cost.
ClickUp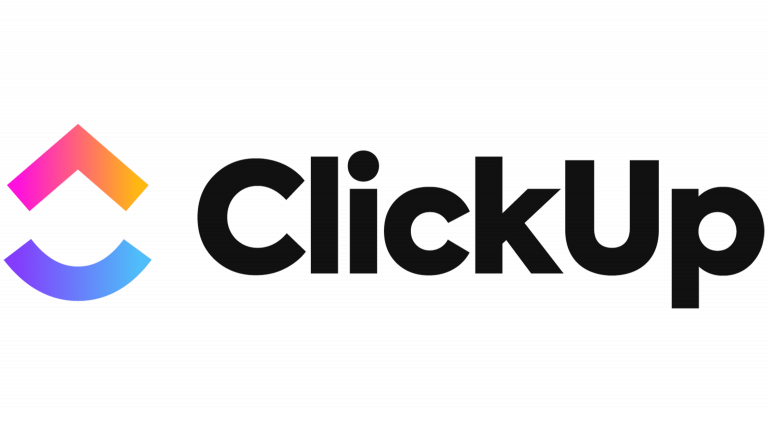 Best known for its project management prowess, ClickUp has made a notable stride into the AI-aided content domain, particularly with its case study generator. Drawing on its foundational strengths in organization and structure, ClickUp equips users with a methodical framework that helps craft detailed, compelling case studies.
ClickUp allows you to weave content creation into project timelines, which supports uniformity, consistency, and speed. Teams across various departments — marketing, sales, product innovation, and customer relations — can use ClickUp to drive productivity. The all-in-one hub approach eliminates the need for multiple apps, encourages collaboration, and drastically cuts down on content creation time.
While ClickUp presents an extensive suite of features, it feels more like a generalist than a specialist in AI content generation. Some of its functionalities might not match the depth or specificity of other available tools, depending on your needs. Also, its free offering is a tad restrictive, capping storage at 100MB and offering limited free use of the AI generator. On the upside, ClickUp's paid versions are reasonably priced, starting at a modest $5 per user monthly.
Grammarly

Grammarly, a titan in content editing and proofreading, has broadened its horizons with the introduction of an AI-driven case study generator nestled within the GrammarlyGO package. With this new feature, users can easily create organized drafts. All you need to do is provide basic information about your business or product. Then, describe the challenges you hope to resolve for customers, mention who these customers are, and explain how you plan to help them.
Some customers complain about Grammarly's problems with grasping the deeper nuances of writing. One reviewer says its "recommendations are sometimes not appropriate." Potential users should also be aware that there are prompt limitations — 500 monthly for free users and 1,000 for those on the premium plan.
Though GrammarlyGO offers a fresh avenue for short case-study drafting, its proficiency with longer content and response time leave room for improvement. Another point of consideration is that several platforms easily detect its content as AI-generated. As it stands, GrammarlyGO is a useful addition for those seeking short content improvements, but it may not be the go-to for every user.
Scripted

Scripted offers a distinctive blend in AI case-study generation by merging human expertise with AI efficiency. Users are guided through a simple process to produce an AI-generated case study tailored to their specific product, industry, and type of customer. Creating these case studies is free for all users on the platform and can be created with the following steps:
Begin with Basics: Share what you're all about - your company, product, or interesting project you've worked on.
The Hurdle: Every story has a challenge. What problem or issue did you tackle?
Solution Offered: Outline the product or service you implemented to address that challenge.
Outcomes Achieved: Mention the benefits or positive results that emerged from your solution.
Size It Up: How lengthy do you want this case study to be? Decide on the word count.
Industry Category: Specify the industry related to your case study.
Target Audience: Define the particular demographic or customer group you're addressing.
Additional Details: If there are other relevant specifics or context that would enrich the case study, include them.
While users can quickly generate content using Scripted's free AI tools, you also have the opportunity to elevate your content by collaborating with Scripted's subject matter expert writers and editors. This fusion of AI speed and human creativity provides brands with content that not only tells a story but also engages readers.
Users looking to work with Scripted's SMEs can opt for various plans, starting with a pro plan at $199 per month and extending to specialized team, enterprise, and agency accounts. Depending on your plan, you'll also gain access to expert marketing specialists to help you with your SEO content strategy, along with a dedicated account manager.
On top of all this, both free and paid plan members gain access to the following array of tools at no additional cost:
Infographic text generator
Scripted's GPT-4-powered chatbot, Scout
Social media post generator
Landing page generator
With such a robust set of tools, it's clear that Scripted is not just a platform for generating content. Scripted is a comprehensive content marketing toolkit that can help businesses of all sizes and industries streamline their content creation process and reach their target audience effectively.
Taking the Plunge With Scripted
In today's digital age, where content reigns supreme, having a trusted ally in content creation becomes indispensable. Scripted, with its blend of cutting-edge AI technology and the finesse of expert writers, offers businesses a unique pathway to engaging, impactful content. Its AI case study generator is more than just a tool. It's a testament to the future of content creation, where technology and human touch work together seamlessly.
When considering a robust, adaptable, and efficient solution for case study creation, Scripted stands out. Its diverse range of templates, the precision of its algorithms, and the invaluable human expertise available ensure that businesses always put their best foot forward. Looking ahead to recognize the direction in which content creation is heading, the choice becomes clear. Dive deep into the powerful combination of AI-generated content and human expertise that only Scripted offers.
Ready to redefine your content journey? Discover the unparalleled offerings of Scripted's AI tools and elevate your case study game today.