Top 5 Mobile Apps for Freelancers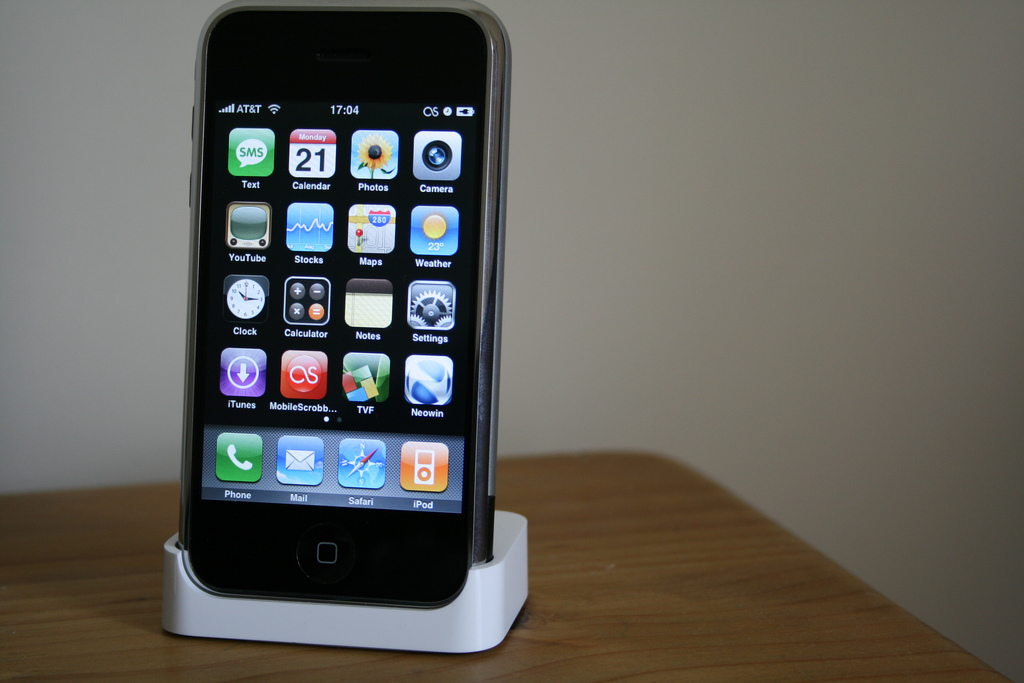 Productivity apps are a freelancer's best friend.
In order to make a living, freelance writers need to write. That said, it's not the only thing they need to do. Freelancers also need to market themselves on social media and keep up to date on their specific topics. All of this can be very overwhelming, which then eats into valuable writing time. Luckily there are several mobile applications out there that can handle some of the load, leaving writers free to let their ideas flow.
1. Hootsuite
Most freelancers know the importance of marketing themselves through social media. But as they also know, with all the social media platforms out there, posting to each and every one can be time-consuming. That is where an app like Hootsuite comes in handy. Hootsuite lets writers combine all of their social media accounts, such as Facebook, LinkedIn and Twitter, into one convenient application. Not only can they post across different platforms, but writers can also be selective about which accounts they want their post to appear on at any given time. Freelancers can even schedule posts to appear at a later time, keeping their feeds active even when they are not able to be monitoring them.
2. Qapital
Most freelancers are independent contractors, which means that they collect their fees without having taxes removed from their earnings. Because of this, freelancers need to keep on top of how much they have earned and figure out what percentage of that needs to be saved for taxes. Qapital is an app that allows individuals to set up an automated savings account for taxes and any other financial goals that they may have. Not only will freelancers be ready for tax time, but they can also save up enough money to take a much-needed vacation.
3. Flipboard
As all writers know, keeping up to date on the topics they write about is a major key to success. Flipboard lets writers mesh all of their favorite authors, blogs and news sites into a personal digital reader. The interface has the look and feel of a magazine and allows users to flip through different articles with ease. For example, writers who specialize in technology topics such as Android apps can keep up with the latest Android news with just the flick of the screen.
4. iA Writer
Some freelance writers work with music in the background, while others try to keep distractions to a bare minimum. For those that want to focus solely on writing, iA Writer provides a distraction-free interface that lets writers keep their minds on the words in front of them and nothing else. The app also allows freelancers to sync their documents across multiple devices, giving them the ability to have distraction-free writing wherever they go. This is especially helpful when it comes to editing, since the clean look allows people to read over every word and phrase with ease and clarity.
5. OWN IT
Another key to freelancing success is networking with peers who have insight on what it takes to do well in the field. While everyone is familiar with LinkedIn, there are other networks out there that can help connect freelancers with fellow self-employed professionals. OWN IT is an app that enables freelancers to tap into the brains of successful colleagues by asking them questions on rates, customer retention, branding and many other business-related topics. The information provided is invaluable, especially for those that are hoping to grow their freelancing business.
These are just a few of the tools out there that freelance writers can use to help improve productivity. Some help with social media marketing, while others keep people informed on the latest news and trends. If one doesn't work, there is probably another one out there with the desired features. The key is to do some research beforehand -- that way time isn't wasted on something that simply will not do.
What apps do you rely on for productivity? Let us know in the comments below.
See More Freelancing Topics Below:
Ghostwriting: What's in a Byline?
Topic Marketplace Pitching: Your Creative Outlet
Maintaining Wellness While Working From Home
---
Published by
Scripted Writers
on Tuesday, October 27, 2015
in
Writing
,
Flipboard
,
Freelance
,
Freelancer
,
Freelance Writer
,
Hootsuite
,
I A Writer
,
Own It
,
Qapital
,
Scripted
.