The 12 Months Of Scripted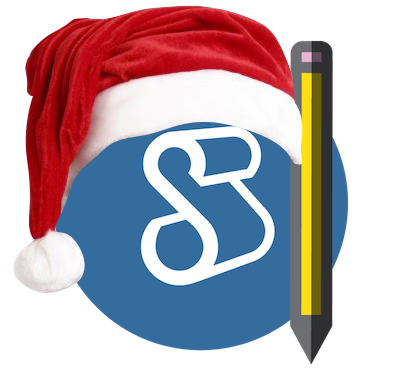 Here's a (somewhat musical!) recap of what Scripted introduced for writers and editors in 2015.
It's been a busy year at Scripted HQ -- and what better way to look back at all the changes we introduced for writers and editors than with some holiday cheer?
In the 12 months of 2015, Scripted gave to thee...JANUARY: Four staff supporting!
We created a department focused solely on the needs of writers and editors.
FEBRUARY:
Five days of deadlines!
We made a change such that all initial drafts are due only on business days. (But the Grinch still requests revisions on weekends... drat!)
MARCH: Tens of editors tweaking!
We created new tools for our editors and increased writer-editor communication.
APRIL: One dashboard design deployed!
We introduced a new look and feel for our writer dashboard as we
relaunched the Scripted brand
.
MAY: Full format flexibility!
We know customers often ask our writers to increase the length of a post; we released an internal tool that lets us easily make the necessary changes to their pay, too!
JUNE: Tons of topics trending!
We
launched the Scripted Topic Marketplace
, enabling our writers to generate their own ideas and sell them directly to our customers.
JULY: Copious customer comments!
We gave our customers the ability to start providing direct feedback -- and praise! -- to our writers.
AUGUST: Plenty of public profiles!
We
introduced writer profiles
, allowing writers to share samples of their writing and show our customers just how talented they are.
SEPTEMBER: Abundant authors applying!
We created a new writer application that more closely mimics what it's like to work with Scripted customers.
OCTOBER: More meaningful measurement!
We launched
the new Scripted writer score
, rewarding our top writers with access to more work.
NOVEMBER: Such soulful searching!
We released advanced search for writers, helping our freelancers more easily find the right opportunities for them.
DECEMBER: Fulfilling, fruitful feedback!
We introduced the Scripted writer feedback tool, helping our writers understand what they do well and how they can improve to gain access to more work.
We can't wait to see what 2016 will bring. Happy holidays!