March Madness: Sweet Sixteen to Elite Eight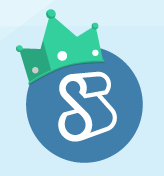 In its first week of literary matchups, our March Madness bracket gets heated.
It wouldn't be March without the madness -- and our writers' bracket had its share. Some of our top seeds advanced as expected, but a couple of tournament favorites were sent packing. Here's a breakdown of the Sweet Sixteen.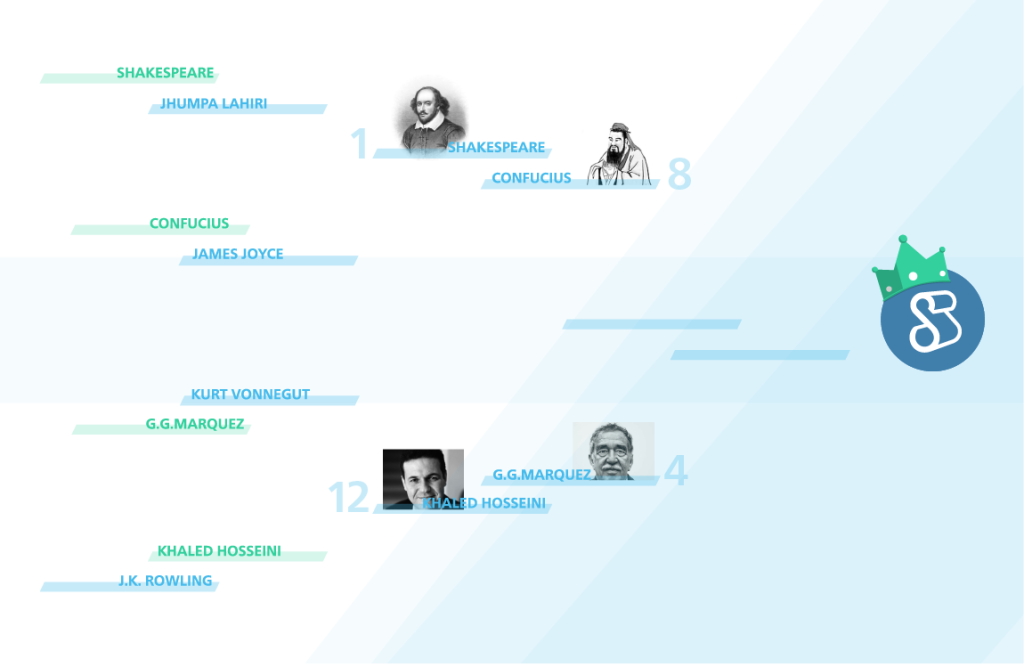 #1 WILLIAM SHAKESPEARE vs. #16 JHUMPA LAHIRI:
Lahiri thought she could beat Shakespeare by interpreting his maladies, but it was all much ado about nothing as The Bard cruised to victory.
#8 CONFUCIUS vs. #9 JAMES JOYCE:
Confucius' Silver Rule reminds us that we should not do to others what we would not wish upon ourselves. However, he seemed happy to punch below the belt in this fight, leaving Joyce in Finnegan's wake.
#4 GABRIEL GARCIA MARQUEZ vs. #13 KURT VONNEGUT:
Vonnegut came prepared for battle after eating a breakfast of champions, but he'll be facing one hundred years of solitude after Marquez knocked him out of the tournament.
#5 J.K. ROWLING vs. #12 KHALED HOSSEINI:
The 5-12 matchup is always primed for an upset, and even the sorcerer's stone couldn't save Rowling from the heat of Hosseini's thousand splendid suns.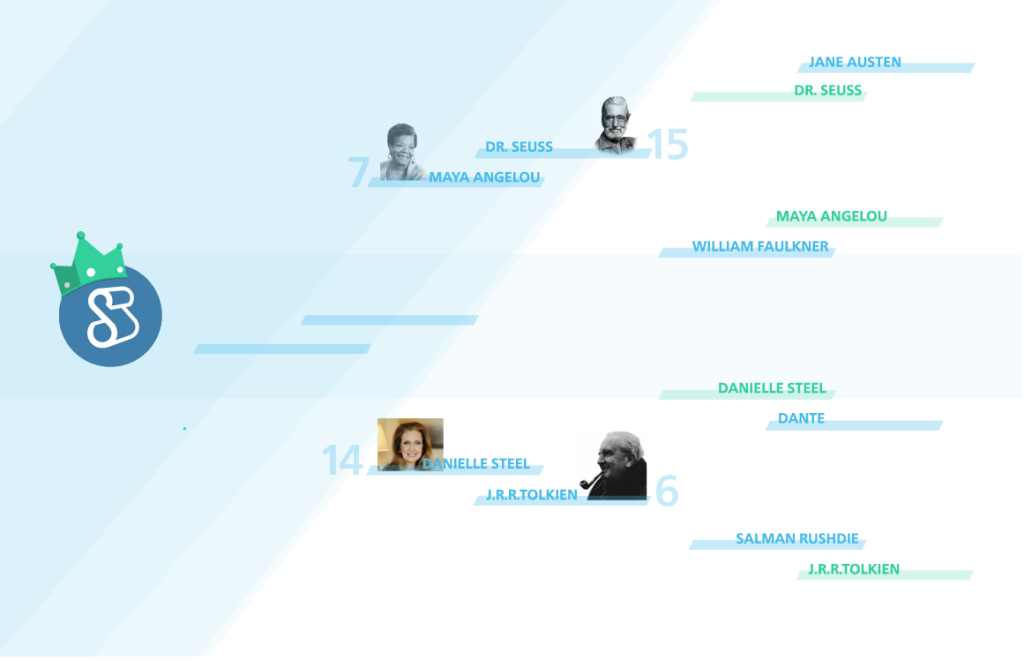 #2 JANE AUSTEN vs. #15 DR. SEUSS:
Sense (and sensibility) would dictate that this would be a rout for the second-seeded Austen. Dr. Seuss brought the circus to town, though, using Hortons, Loraxes, and Sneetches to overwhelm one of the tournament favorites.
#7 MAYA ANGELOU vs. #10 WILLIAM FAULKNER:
All Faulkner will remember from this contest is the sound and the fury as Angelou proved herself to be a phenomenal woman.
#3 DANTE vs. #14 DANIELLE STEEL:
Predictably, Dante unleashed an inferno of words on his opponent, backing her into a corner. But if there's one thing Steel knows how to do, it's how to take advantage of a second chance to send her opponent on the long road home.
#6 J.R.R. TOLKIEN vs. #11 SALMAN RUSHDIE:
Rushdie came into his matchup brimming with confidence and Satanic verses. Unfortunately, he stood no chance against Tolkien, who called upon the five armies to dispatch his foe.
What a week! Don't forget to check back every Tuesday in March at 1 p.m. for the latest matchups, with the final showdown between the two top writers occurring on March 31. Tweet to us at @scriptedwriters and let us know who you think will (or should!) win, and we'll retweet the best matchups.
Thoughts on the Final Four? Send us your comments below.
---
Published by
Karan Lodha
on Tuesday, March 10, 2015
in
Writing
,
Confucius
,
Danielle Steel
,
Dr. Seuss
,
Elite Eight
,
Gabriel Garcia Marquez
,
J. R.R. Tolkien
,
Khaled Hosseini
,
March Madness
,
Maya Angelou
,
Scripted
,
Shakespeare
,
Sweet Sixteen
,
Writers
.