Scripted Editors: What Do They Do?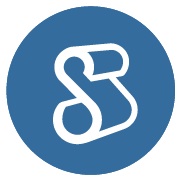 Get to know one of our most active Scripted editors: Stephen A.!
You hear quite a bit about writers here at Scripted, so it seems like it's about time to give you a peek into the life of a Scripted editor. Our editors are the unsung heroes, quietly and diligently dotting i's and crossing t's in every piece of content that we produce. They work behind the scenes to make sure all the content we pass along to our clients is as perfect as can be.
So what's it like being an editor? Stephen A., one of our long-time editors, gave us a glimpse.
Q: What does a day in the life of a Scripted editor look like?
A: At the start of the day, I review any deadlines I have coming up, along with the availability of edits on Scripted. Generally, I try to claim 5 to 10 edits to work on as soon as possible, then add more throughout the day as I'm able to.
Q: Can you give us a quick overview of how you edit a piece?
A: After reviewing the client's guidelines, I like to give the piece an initial pass that focuses solely on the writing itself. This is where I evaluate any issues with grammar, language and formatting. Afterward, I go through the guidelines in a more thorough review, then re-read the article to make sure it follows those instructions.
Q: What is your favorite thing about being an editor?
A: The thing I appreciate most about editing is its ability to serve as a "gap filler" in my daily schedule. This gives me a great way to keep my productivity rolling along when I find myself with a bit of time to spare between other tasks.
Q: What's the hardest part about being an editor?
A: It can be difficult to take on responsibility for the quality of another person's writing. Navigating the line between my own practices as a writer and somebody else's is a constant source of concern for me. I spend a lot of time interrogating myself to make sure I'm focusing on evaluating an editing piece on its own terms.
Q: How long have you been editing with Scripted, and what has your experience been like? Do you have a favorite thing about Scripted?
A: I applied to be an editor shortly after I joined the site as a writer in June of 2014. Prior to joining the site, I didn't know that it utilized community editors, so that was a pleasant surprise. I didn't initially anticipate that editing would be a significant component of my work with Scripted, but I soon realized that it was an important part of my daily schedule. The editing process has recently been revamped, and it's been a big improvement in my opinion. Editing is now one of my favorite parts about working with Scripted.
Q: What is your editing pet peeve?
A: The simple act of having to constantly switch sub-section headers from whatever bolded/italicized/questionably cased style the writer prefers in their own work to a web-standard H1->H2->H3 hierarchy would definitely top my list of pet peeves.
Q: Do you have any tips for editors?
A: When in doubt, ask. The new editing procedures have added the ability to ask admins a question from within the editing interface, and I think that's turned out to be a great thing.
Q: What is a fun fact about yourself?
A: I've been known to hold serious interventions with myself over my obsession with adding powdered garlic to everything I cook.
And that's what it's like to be a Scripted editor! While all our editors may not obsess over powdered garlic, they are all working hard to ensure all our content is as clean as possible.
Interested in becoming an editor?
Apply Now
For More Information on Scripted, See Below:
Your #1 Untapped Resource: Scripted's Community Manager
A Year With Scripted: Part-Time Writing to Pay Off the Mortgage
Writer Love: A Scripted Story