March Madness Championship: Writer Edition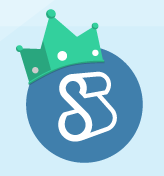 After four weeks of steady competition, it's time to reveal the winner of our March Madness: Writer Edition championship.I. Rightwell:
Hello everyone, and welcome to the title game of March Madness! After several weeks of head-to-head matches, it's time to determine our champion.
Barles Charkley:
Before we start, I just want to say that it's a terrible shame that my personal favorite, Charles Dickens, did not even make it into the bracket. Just terrible.
I. Rightwell:
I'm sure we all had our favorites that didn't make the cut. I mean, where was Hemingway? And don't get me started on Mark Twain.
Barles Charkley:
Well, let's get down to the action. It promises to be a prizefight between Billy Shakespeare and DOC-TORRRRR Seuss.
I. Rightwell:
Two oldies and two goodies. A children's author versus arguably one of the most-read individuals of all time. One is creative and original, the other is..... creative.
Barles Charkley:
And here's tip-off! Shakespeare grabs the lead as Dr. Seuss gets stuck counting from one fish to blue fish.
I. Rightwell:
Shakespeare starts off with his legion of actors at his side -- but wait, are those men or women in those wigs? Shakespeare seems a bit distracted making sure everyone knows their lines.
Barles Charkley:
Dr. Seuss looks flustered for a second... but then he calls upon the whole community of Whos from Whoville! What the Whos lack in skill, they make up for in exclamation points.
I. Rightwell:
Shakespeare starts right in on taming the shrewish Seuss. Seuss counters with Thing 1 and Thing 2, who carry out his mischievous game plan.
Barles Charkley:
The Bard's next move: calling in the Henrys! First comes Henry IV, throwing fits and punches in equal measures. Henry V, Henry VI and Henry VII are not far behind, and they're just as fierce. Have these British royals sucked the talent out of the Whos like the MonStars did to the NBA players in
Space Jam
?
I. Rightwell:
Seuss doesn't even blink, immediately unleashing The Cat in the Hat! Turmoil ensues, and no amount of iambic pentameter can bring order to the chaos.
Barles Charkley:
Shakespeare is clearly stunned. He seems like he's seen his father's ghost.
I. Rightwell:
Seuss notices that his opponent is weakening and calls his final play: the stinky, stanky, stunky Grinch (with dog Max in tow).
Barles Charkley:
It's all over. Shakespeare raises the white flag. Or is that a white rose? Ah, whatever -- what's in a name?
I. Rightwell:
Wow. I have to say, I thought Puck would have been Shakespeare's saving grace, but I guess all's well that ends well.
Barles Charkley:
There you have it, folks. Dr. Seuss, from the #15 seed to the champion. He'll be riding Horton all the way to Disneyland.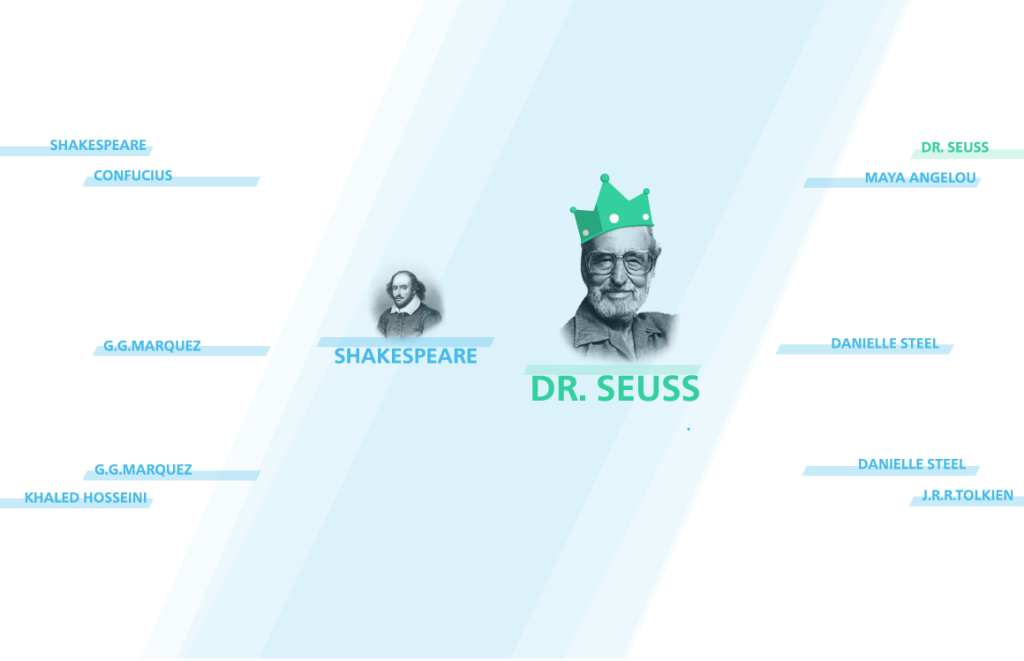 Did your championship pick win it all? Let us know how your bracket did in the comments below, and we hope you enjoyed following along with March Madness: Writer Edition.