Hiring a Computer Engineering Writer: The Step-By-Step Guide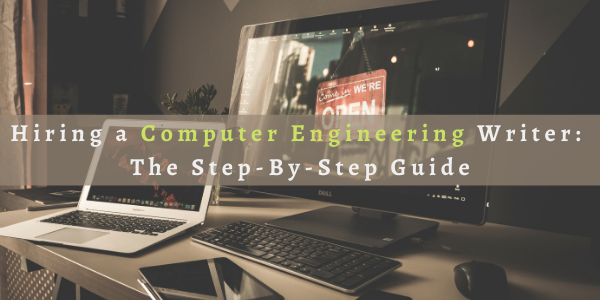 Since the extensive knowledge possessed by those working in the computer engineering field is far from common, finding a computer engineering writer can be an arduous task. Nevertheless, given that many industries are intricately involved in the computer engineering realm, working with computer engineering writers is essential for content creation. For instance, the global cost for scientific research and development has reached almost $1.7 trillion. Moreover, the cost for software development is approximately $3.5 trillion annually, while the aerospace industry spends $32 billion per year on research and development. This makes computer engineering writers highly sought-after in these sectors.
Hiring a Computer Engineering Writer
For a topic as complex as computer engineering, you need to work with writers who are not only good with words, but that also have a fundamental understanding of the field.
Although there are plenty of agencies and individuals offering writer services across the web, you'll find that those who are experts in topics such as computer engineering are few. Luckily, there are ways to find these writers.
Why Hire a Computer Engineering Writer?
Creating well-written, search engine optimized (SEO) content is one of the best things you can do to increase organic traffic to your site because it boosts your ranking in the SERPs, or search engine results pages. Given that Google is one of the most-used search engines in the world and most people only visit websites that appear on the first page of the search, creating high-quality content is a must to attract more traffic, boost engagement, and up your sales.
Even if you have an in-house team of computer engineering professionals, it's not likely that they're writers, too. It's typically more cost-effective to simply hire a professional writer to create your blogs, video scripts, social posts, and other content. This is because professional writers versed in content creation can create content optimized to increase organic traffic, and they are much faster than those not used to writing for the world to see.
The Computer Engineering Writer Hiring Process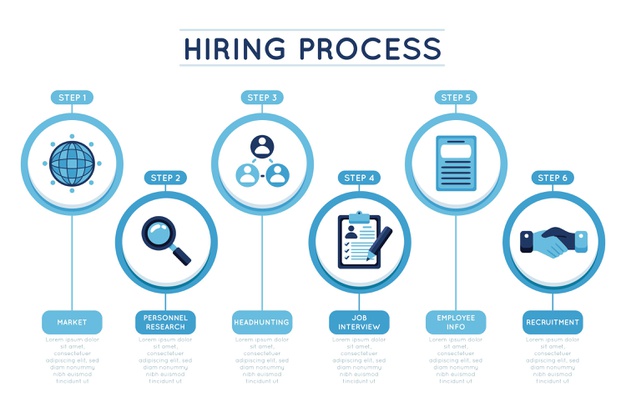 No matter what type of writer you're looking for, there's a process involved. Here are some steps you can take to find the ideal computer engineering writer.
Understand your needs
Do you want to drive engagement, sales, or both? Maybe you want to be recognized as a thought leader in the computer engineering space. Since it's such a broad field, you need to narrow down and focus on the specific topics you want written. You also need to figure out what types of content you need, such as blog posts, video scripts, case studies, or social media posts. In order to create high-ranking content that drives potential customers to your site, you need focused, useful content.
While it is possible to find a general writer who can write informative pieces about computer engineering, it's better if you take the time to find a writer specializing in computer engineering content.
To better understand and define what you need in a writer, you need to know:
Your brand's tone and voice (i.e., informative, casual, professional, humorous, etc.)

The type of content you need (i.e., scripts, blog posts, articles, press releases, etc.)

Other logistics, such as budget and timeline
By taking the time to understand your content writing needs, you'll be able to better communicate your goals to your writer and give them the best chance to succeed with their assignment.
Choose your topics
There are plenty of potential topics that fall under the computer engineering umbrella. Before you hire a computer engineering writer, what topics do you want to cover? Do you want a writer to create press releases about a new product you're introducing or new innovations in your specific industry? Maybe you need a writer to properly articulate a theory that's presently under investigation in your R&D department. Either way, you need to nail down topics before you can find the perfect writer.
Find a platform
Next, you will want to take the time to look for the proper platform to find your computer engineering writer. While there are plenty of writing platforms available, those who specialize in computer engineering are not very common. So, when you are searching through platforms, be sure to check to see if they have computer engineering writers, in particular. For instance, Scripted offers a wide variety of engineering writers who are capable of writing on computer engineering topics, as well as many others. They have a wide range of expertise and have demonstrated an expert capacity to writing on the topic of engineering.
Qualities to Look for in a Writer
Not all professional writers are created equal. To make sure you hire the best writer for your needs, consider the following:
Personality

: No matter how knowledgeable a writer may be, you need to make sure they have the personality you're looking for. For instance, some writers are comedic while others are very serious. Make sure you choose a writer that can capture your brand's voice and is personable and easy to work with.

Experience

: Finding a writer with more experience is usually best. Find out how long they've been writing on your topic, and how long they've been a writer overall.

Typical Turnaround

: You will also want to find out what the writers' typical turnaround for assignments are. Some writers have extensive queues, while others are able to take on assignments immediately. No matter which writer you choose, make sure that they are able to complete your order in the amount of time necessary.

Authority

: Lastly, make sure that they are able to write on the topic with authority. There is a huge difference between a writer who has written just a few articles on a topic and one that is seasoned.
The best way to determine if a writer has the qualities you need is by reading their work. If they don't have their work readily available, request a writing sample, preferably one on a similar topic or content type.
How Scripted Can Help
Finding a computer engineering writer doesn't have to be as hard as you think. Scripted offers a wide variety of talented writers who are skilled in writing on this topic, in particular, as well as topics that are closely related to it. Rather than wasting your time and money by working with writers who may never meet your standards, use this short guide to find the perfect platform and select the writer who can provide you with content to take your business or brand to the next level.
Ready to get started? Browse through Scripted's vetted engineering writers, check their bios, samples, and customer ratings.