How to Find and Use Quality Images in Blog Posts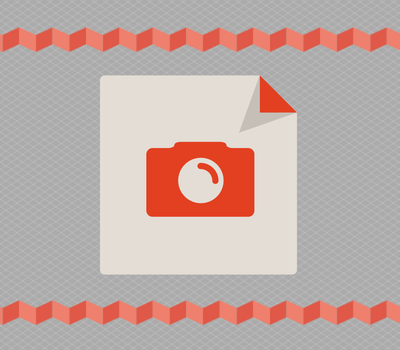 Learn how to find gripping, search indexed, free (or cheap) images that entice readers and convey your post's message.


A well-chosen, high-quality image can bring a blog post or article to life in ways that words simply can't. Images grab the audience's attention and give them a visual context for what they can expect from the text. However, using images effectively can be challenging for those of us without an eye for aesthetics or design. If you find yourself struggling to find images you like to attach to your blog posts, we've made a guide that will help you find great free or cheap pictures to make your content stand out.

See also: 7 Ways to Beef Up Your Blog Posts


Find Free Images Through a Creative Commons License


If you're on a budget, or you simply don't want to spend money on images, there are millions of Creative Commons images available for free. Creative Commons images are licensed by the owner of the image for public use. There are several kinds of licenses, each with its own restrictions or stipulations. However, all Creative Commons images are free to use and typically only require you to credit the author.

You can find these images through sites such as Wikimedia Commons and Flickr, or search the various Creative Commons databases. Additionally, you can read up on the different types of Creative Commons licenses to determine which ones cover your intended use for the image(s).

Another awesome source for finding images is Canva, which actually lets you create your own designs by selecting backgrounds, shapes and icons, and resizing, recoloring and reorganizing them in your own design. While Canva has a vast free image library, you can also use images from their paid library (for a small per-image fee).


Where to Buy Cheap Images for Articles and Blog Posts


While there are images for sale that cost hundreds of dollars to license, there's no need to spend anywhere near that much. In fact, websites like iStock and Shutterstock offer tens of thousands of images for just a few dollars. Other sites offer subscriptions that allow customers to use an unlimited number of images per month for a flat rate. While subscription-based sites aren't right for everyone, they're perfect for those who need a lot of images but don't want -- or simply can't afford -- to pay royalties on every image.


Tips for Using Images


Make sure to include keyword-based descriptions in your alt tags so that Google indexes the web page properly. Also, you want your images to occupy as little space as possible. Search engines use load time in ranking pages, so make sure your images aren't hurting your SEO.

See also: Improve Your Search Rankings by Optimizing Blog Images


Finding the Right Image


You might not find the image you're looking for in paid or Creative Commons image databases. When this happens, it takes some creativity to chose an image that visually conveys the meaning and appeal of your post.

While there are no hard and fast rules for brainstorming image ideas, one trick is to think of ideas, concepts or symbols that relate to the themes in your post. For example, if you are writing a post on issues social media writers face and you've run out of photos of ornate Twitter icons on Flickr, search for images that show what people commonly associate with challenges. That might include mountain climbing or skydiving --anything that communicates difficulty visually.

Ultimately, there are countless ways to incorporate captivating images without breaking the bank. All it takes is a little time, patience and creativity.


To Read More Writing and Design, Click the Links Below:


5 Creative Tactics to Make Your Content More Original
Scripted: Webinar Recap: Adding Images
Alexis Grant of Socialexis: How to Grow an Audience Through Content Creation