Why Filling Out Your Writing Profile Is Key For Self-Promotion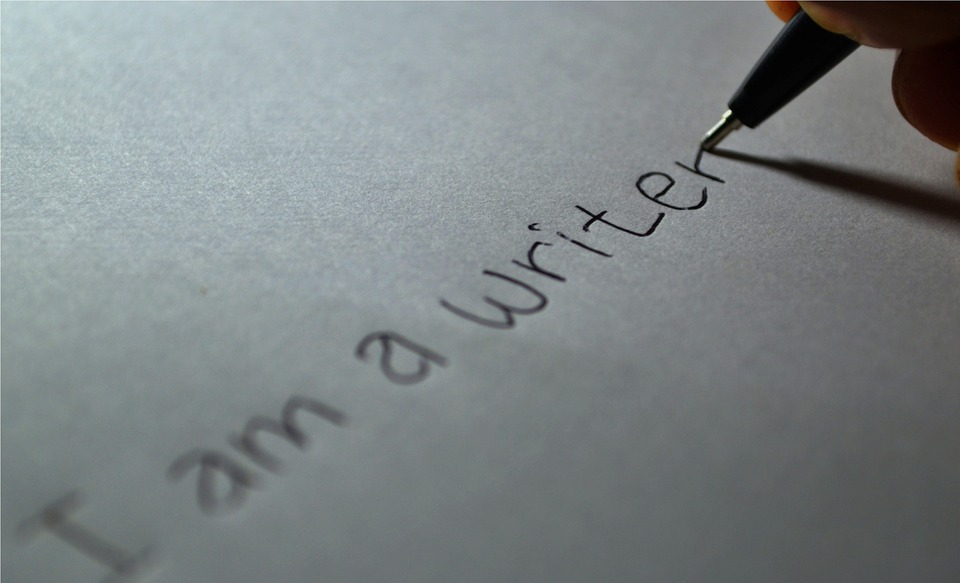 Being a freelance writer today is about much more than simply writing. In order to succeed you need to be your own secretary, your own tax expert, and most importantly, your own marketer.
Unfortunately, many freelance writers aren't taking the necessary steps to market themselves and show the world how truly amazing they are. The good news is self-marketing doesn't need to be difficult and sometimes only takes a few minutes of your time. By creating your Scripted writer profile, choosing your best clips, attracting clients through social media channels, and writing a killer bio, you'll be well positioned to get the love from clients you deserve.
Your Strategy For Writing Samples
If you're a freelancer, you probably have a sea of writing samples to show off. However, there is often an attribution problem. If you're writing for business clients, your name often doesn't end up on the piece.
To get around this issue, don't be afraid to add a sample to your Scripted writer profile you might have written for a local newspaper or even one you wrote on your personal blog. As long as it's well-written, you'll be able to showcase what separates you from the rest of the pack and further connect yourself with potential new clients.
In the meantime, try to build a small portfolio by pitching byline pieces to websites that accept guest blogging posts.
If you already have plenty of bylines, try to choose samples that showcase different writing styles for different industries. Keep in mind that business and lifestyle pieces tend to attract a lot of clients across the web, so these should be the type of samples you put front and center.
Share Your Social Media Profiles
Clients are often looking for writers with a strong track record. If you're willing to share your social media profiles, it can go a long way to ensuring trust from potential clients. Fortunately, Scripted's writer profile also allows you to post your LinkedIn profile, which is especially key for showcasing your work experience.
The problem is that up to
56 percent
of freelancers don't even use social media to find freelancing jobs and only 13 percent actually use it to find new jobs and offers, which already leaves them at a disadvantage. Try not only linking to your social media profiles, but also improving them and using them as a lead generation tool in your day-to-day freelancing activities.
ex:
Have a Bio Clients Can't Resist
Everyone has their own history, but you want yours to leave an impression on clients viewing your profile. To make it more likely that a client will pick you as a writer, you want to highlight your past accomplishments, writing history, and your educational background if it's applicable.
You can also showcase what areas you specialize in, which can be an even bigger selling point for clients who need an expert for a specific topic. Considering Scripted writers can now set their own prices for solo orders, this can provide you with the leverage you need to demand higher prices for your work.
Do you have any interesting hobbies like organic gardening or filming documentaries in your free time? Do you enjoy visiting new countries on a regular basis? Don't be afraid to list them, because that might just be the item that connects you to a client.
Set Best Practices For Marketing Yourself
If you're new to the marketing end of freelancing, it's time to set clear marketing goals for yourself each week and stick to them. Think about contacting old clients to see if they need any new work, work on building your own personal website to showcase your personal brand and even sending out Tweets on industry topics important to your client base. As you discover what works over time, make these your "best practices" and continually improve upon them.
Ultimately, filling out your Scripted writer's profile should be a part of a comprehensive marketing approach that puts you front and center in a crowded marketplace.
Ready to finish your profile on Scripted?