Best Free (or Low-Cost) Online Writing Resources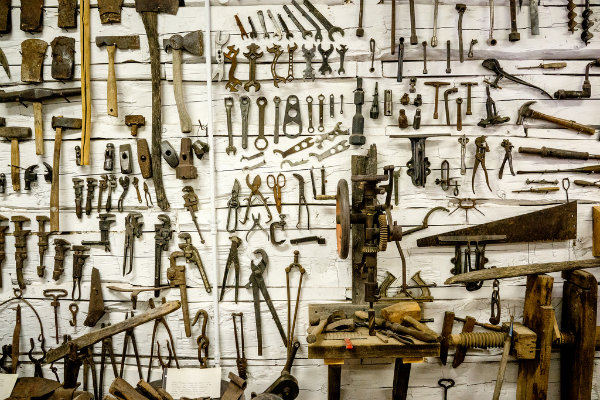 You don't need to drop a lot of cash to improve your writing chops -- find great (free) writing resources here!
Traditional writing programs are a great way to set aside the time to focus on your writing and improve your craft. However, while they are beneficial to many people, they can be exorbitantly expensive! The truth is that no one needs a Creative Writing degree in order to be a writer, but it does help to have some tools at your fingertips that can help you improve your writing even without a degree. Here are some of the best free (or low-cost) online writing resources that can help you move forward with your work.
Draftin'
Draftin'
is a writing app that helps you put all of your work in one place and easily organize it. It's great for smaller writing projects or for those times you just need to write stream-of-consciousness pieces without constantly stopping and correcting yourself. Draftin' has a Hemingway mode that allows you to write and write without being able to edit - you can't even hit backspace! It's a great way to get yourself in the habit of just putting it all down on paper, just as you would if you were using a typewriter. How's that for a fusion of future and past technologies?
Definr
Definr
is a super-fast, suggest-as-you-type dictionary that you can add to your search box or use in a bookmark form. It offers definitions, adjectives, and example usage of any word you type in so it doubles as a dictionary and thesaurus! It has an extremely simple layout and is quick and easy to use to help you find exactly the word you're looking for.
OneLook Reverse Dictionary
Ever had the perfect word on the tip of your tongue but you just can't seem to conjure it up?
This dictionary
lets you describe a concept of a word you can't quite remember and then offers back a list of possible words and phrases related to that concept.
Evernote
One of the things people take from an MFA program is how to get started on a writing project and continue to stay focused and organized.
Evernote
is a great app to help with organization because it works like a digital filing cabinet. You can collect and organize your scrambled notes no matter where you are or what form they are in. It also helps you set up a workflow and set deadlines to stay organized and on task. Whatever type of writing you produce, Evernote will help you stay on top of all your current projects.
Before applying to writing programs or shelling out for costly software programs, give these resources a try-we suspect you'll be pleased with the results!
To Read More About Resources for Writers, See Below:
5 Cloud Apps That Make Life Simple for Writers
New Year and New Resources for Writers
5 Ways to Attract More Readers to Your Blog
Photo:
Lachlan
via Flickr
Lachlan