5 Research Tips for Freelance Writers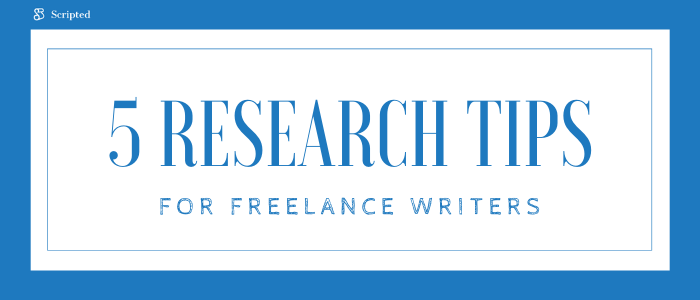 Most writers have an initial assignment for an industry-specific article or blog post that intimidates them because they lack experience or knowledge. However, you can do a few things to ensure you deliver top-notch, well-researched copy that the client loves.
The key is to use a few proven techniques that not only guide your writing but help you provide quality insight and helpful information, just like an industry insider. Consider the following tips for times when you need to create meaningful content, even if you've written nothing previously for that specific topic.
1. Identify and Search for Keywords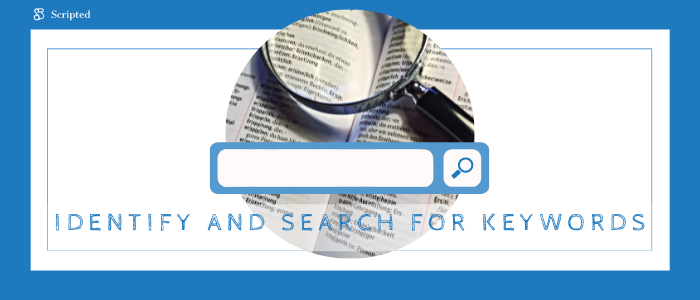 Perhaps the most helpful information to take away from this article is identifying and researching keywords. For example, take the key noun or focus of the article title or subject and thoroughly study the top results from your query using that keyword or keywords.
Be sure you take information from reputable sources such as top publications, science journals, expert blogs, and other similar content. If your topic is highly technical or scientific, you'll want to consider using scholarly articles.
Most of these are citable and offer a higher level of credibility, thus, a better SEO ranking. Remember, most articles and blogs are intended to rank higher on search engine results pages.
There may also be other keywords to use as you read through these articles to glean information. In some cases, you'll have a pre-sorted list of keywords to work with; however, if you don't, it's easy to create your own.
Keywords are essential, but be cautious not to use them too often, or you can get a strike from the search engine from keyword stuffing, which is an SEO no-no.
2. Identify Your Audience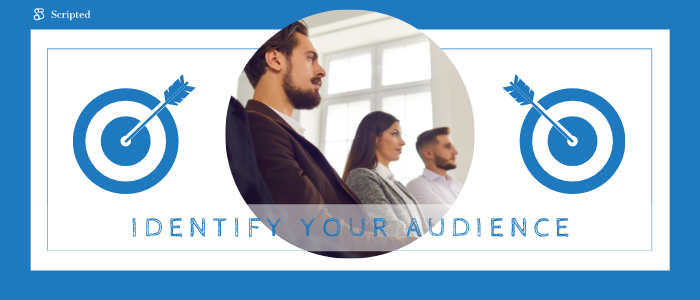 Each piece of content has a general target audience. It's essential to determine the audience because that also decides the approach to take when creating content.
Are you speaking to CEOs and industry experts? In that instance, you would need a formal approach rather than a casual anecdotal take on the information you provide.
In contrast, perhaps you're addressing the average person with a specific issue or need—for example, moms with scheduling issues. To make the content more relatable and exciting, you'd want to include more personality and a few anecdotes or humor.
Although you take a more formal approach when dealing with industry professionals, that doesn't mean the content needs to be dry. Determine if you need to keep an entirely formal tone - an example would be for a white paper - or if you can insert a touch of personality for interest while still keeping things professional.
The key objective is to create a piece that is both relevant and appropriate for the readers. If you have questions about the tone and approach, use previously published articles for guidance or a way to better understand how to approach your project.
3. Find Industry Metrics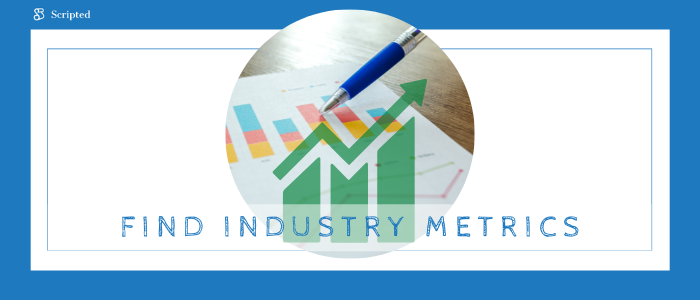 One thing that makes an article truly relevant and useful is plenty of links to resources and metrics. Using industry-related metrics helps the reader understand the content and gives them a better way to relate and understand your point.
If you create an article about trends or changes in an industry, using industry metrics is essential to hammer the point home. Be sure to use sources widely recognized as an authority.
There are several sites solely dedicated to providing a wide array of metrics for multiple industries. An example would be using the Labor Bureau for employment and industry safety-related statistics.
When using industry metrics, avoid linking to other competitors who use that metric in a blog post or article. Go directly to the source and cite the information according to the requested writing style (i.e., AP format).
You might use the footnote method, but for most general articles, you'd want to backlink to the content source. Don't link to the homepage for the statistics site, but to the page where you source that information.
4. Mimic Article Structures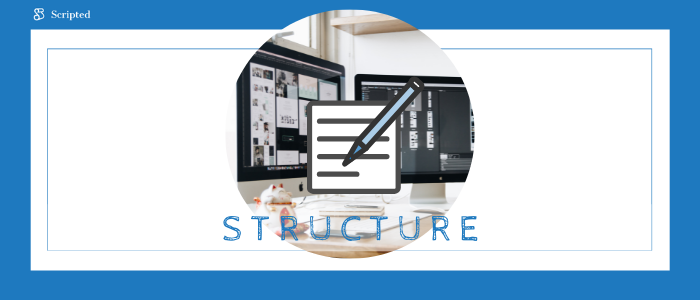 There also may be a specific structure you need to follow for creating your content. However, if you don't, there is a way to get an idea of approaching the writing structure. Think about modeling tone and personality to target the audience: use the existing content on the subject to determine the best method.
Most articles with similar or the same subject and industry likely follow a general outline or template for creating relevant and scannable content. The work scannable is key.
If your article has large blocks of text with no breaks, headers or bullet points, it won't be scannable. The point is to help the reader find and digest information readily without struggling.
Some features to include to make the content scannable and digestible include the following.
Bold words

Italics (book titles, sources, and quotes)

Bold Italics for emphasis on sources and quotes

Bullet points or bold bullet points

Headers (h1, h2, h3)

Small paragraphs

Cited sources and blue inline links to sources
Most industries want emphasis on the key points and vital information. Try focusing attention on these parts of content using the above features.
5. Verify Sources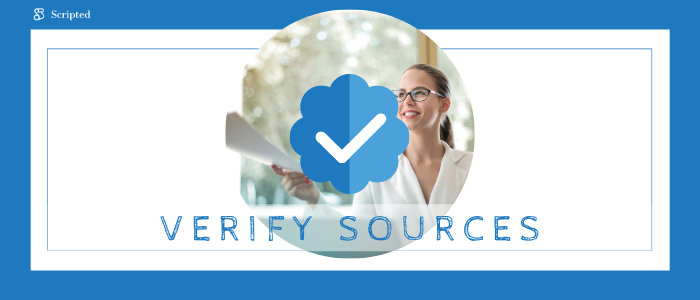 Always verify your sources. If you see a source is using other sourced information for their content, follow the inline links or footnotes to get your information directly from the source. The key to great content that ranks high and is viewed as an authoritative source is to use quality sources and accurate, up-to-date statistics.
That brings us to another point. Always use the most recent information. Don't use outdated information from a few years ago. Obviously, the data is obsolete and counterproductive to creating a useful and helpful article.
You should also cross-check your references and source with a few others to ensure you provide correct information. Sometimes information varies from site to site. Cross-checking and double-checking are essential, especially for scientific or technical blogs and articles.
Takeaway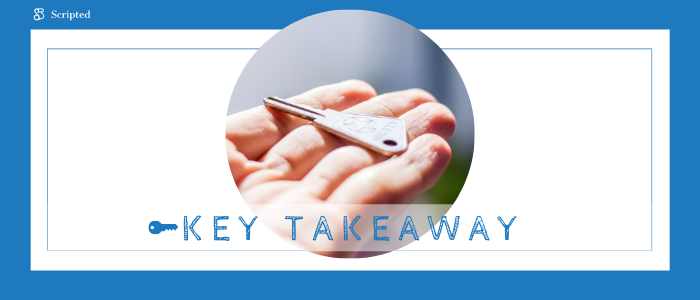 Writing useful, quality content for any industry is entirely possible if you have the right insight and information. The key is to do your research and know where to find the details and sources you need. Make sure you get as much information and facts as possible when you get your assignment or decide to cover a topic.
Research the topic thoroughly and search each keyword or relevant term to get the most information and insight. This process allows you to find the highest-ranked articles and literature on these subjects.
Additionally, you'll want to make sure you read any scholarly articles and authoritative sources to ensure you have a good grasp of the assignment and the content you need to include in your piece. Take notes and save URLs and link details to reference and read the materials easily while you create your content.
Don't forget to use a tone and approach appropriate for the target audience reading your material. If you're unsure how to proceed, read similar content online to get a good idea regarding the proper protocol. You'll also want to use inline links and footnotes to cite your sources to avoid plagiarism correctly.
Lastly, remember that you can also hire professional freelance writers to get the job done. At Scripted, there's a wealth of writers ready to take on your projects and provide their quality services that tick all your boxes and offer the best results without all the struggles that come with creating the content personally.
Find Freelance Writing Jobs with Scripted
Scripted is ideal for busy professionals and businesses who want top-quality results that help them relay relevant and beneficial content to reach their goals. Visit our writer profiles today to discover gifted content writers with the skills and know-how to provide you with amazing content you'll love.