Will digital payment die a prolonged death in 2017?
A Scripted Freelance Writer Writing Sample
Will digital payment die a painful, prolonged death in 2017?
Digital payment is hot. Or is it?
Separating hype from reality in tech is always important. In this case, data indicates that technology to pay digitally is evolving faster than adoption. The latest from McKinsey notes that, in North America, fewer than 10 percent of consumers have ever made a digital payment at the point of sale. In fact, consumer enthusiasm about the technology's potential for convenience is actually waning compared to how they felt last year, based on security and convenience factors.
Boston Consulting Group (BCG) predicts total inversion of the wallet-to-non-wallet landscape by the year 2020, with 75 percent of businesses believing that digital adoption is a positive trend. With BCG calling for more disruption in the months to follow, their predictions for this landscape include simplification and consolidation of existing tech, as long as businesses are savvy enough to address true customer need.
In other words, the mobility tech is there, and it's awesome—but you may need to sell your clients on it. How can the digital wallet infrastructure fit into your business, and how are smart providers addressing security?
Digital wallets aren't just smartphones
For the 68 percent of American adults who own a smartphone, they already have all the necessary parts to pay digitally at a retail location. Contemporary mobile devices are equipped with near-field communication chips, which allow PIN-protected payments to take place with simple proximity to an accommodating point-of-sale (POS) system.
However, it's important to distinguish between devices that can pay digitally and the digital wallet. For retailers, the most exciting area of growth is the server-side digital wallet (or thin wallet), where a customer's information is securely stored within your databases. During e-commerce or retail checkout, the customer can select stored shipping and billing info while making a purchase with speed and efficiency.
Cool applications of server-side digital wallets
Connexo Product Manager Ronald Hermans states that the use of server-side digital wallets for utility companies in the UK has improved customer relationships. By allowing customers to shift to a pay-as-you-go model, they can actively adjust their consumption. When combined with real-time data on energy pricing and usage, they can adjust behaviors to be more energy efficient. For the environment and UK energy customers, thin wallets are a huge win.
The new Samsung Pay rewards program also offers IT pros inspiration for customer-friendly integration of digital wallets into your business. PYMNTS reports that the program allows customers to gain points on every transaction, which they can then redeem for a variety of rewards. By bundling the convenience of thin wallets and rewards, you can achieve the type of digital paying experience your customers really want.
The risk of stolen card data
How risky are digital payments, though? The short answer is: Probably nowhere near as risky as your customers think.
The Bill and Melinda Gates Foundation's analysis reports that, all things equal, digital payments aren't any riskier than traditional payment systems. Instead, there's a transference of risks—the attack surface is roughly the same, but it's just distributed over a different-looking infrastructure.
One digital payment innovator who continually raises the bar for mobile paying security is Square. Their security measures include:
Real-time fraud monitoring through algorithmic visualizations
Industry-leading cryptographic protocols for data storage and transmission
In-house application development to reduce vendor-driven risks
Accommodating policies for discoveries by security researchers
Not only has their in-house approach to application development allowed Square to lead in security factors, it also helps them drive customer happiness with speed. A recent article announcing 25 percent faster processing speeds stated that, "As one cohesive solution, we can make sure all aspects of processing a payment integrate seamlessly, and prioritize for speed and ease of use."
Similar volumes of custom development aren't the answer for every IT team's budget, but look to Square's remarkable success as a case study. It's possible with both existing and homegrown digital wallet solutions to provide the experience your customers want, without sacrificing speed or data security.
What's next for digital payments?
If you're skeptical your customers will ever truly leave their wallets behind, remember that literally no one pays with checks anymore. The digital wallet landscape has already evolved and will continue to grow in the year to come. When predicting industry trends for 2017, subject matter expert Michael Ting predicted that better integration of digital payment options and customer demand for transparency at every level of the payment process will drive innovation.
While the existing tech is pretty damn cool—and relatively secure—it's about to get a lot cooler. If your organization takes money from customers at brick-and-mortar locations or e-commerce solutions, it may be time to consider the benefits of the digital wallet.
---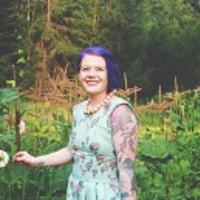 Port Angeles, Washington, United States •
Jasmine Henry is a Seattle-based freelance writer, with specialties in technology, analytics, software, and related fields. She holds a MS degree in Informatics & Analytics, and a Graduate Certificate in Health Care Informatics from Lipscomb University in Nashville, TN. Her work has appeared on Forbes, HP Nucleus, IBM Big Data Hub, Time, ADP Spark, Reuters, and more.
Customer Ratings: