Which eCommerce platform should I use?
This is a writing sample from Scripted writer KT Hall
Which eCommerce platform should I use?
Starting a new eCommerce business? This can be a fun and exciting time. In a market that's saturated with so many different options and choices, it can be hard to narrow down the right platform to meet your needs, but no need to worry. We've taken the guess work out of trying to figure out which site has the best features. So put your feet up and let's begin!
TOP ECOMMERCE SITES
To start with, some of the best eCommerce sites are Shopify, Bigcommerce,WooCommerce, Magento, 3Dcart, Big Cartel and Volusion. Each site has its own benefits and can help with SEO.
THE RIGHT SITE FOR YOU
You've probably seen a lot of offers for eCommerce sites and free trials. These are great if you want to navigate the nuts and bolts of a site before making the big purchase. With a free trial period usually about 7-14 days, make sure to test out the sites to find just what you need.
BigCommerce has made a lot of changes over the years and 3dcart and WooCommerce are trending, too, and folks love Shopify's easy to use platform. Another key point is that these newer sites have strong blog and marketing teams to offer tips, tools and pointers every step of the way. You may need to use code, but they simplify the process with step-by-step directions, images and a cut-and-paste process of adding codes that are relatively easy to follow and retract if you do it wrong.
THE BEST USER FRIENDLY FEATURES
All of the sites we mentioned are great and have easy to set-up dashboards with help sections if you have questions. They even use set-up wizards and tutorials to help get you started. Keep in mind, you may want to brush up on your meta descriptions and ALT text, so read all those great articles on how to run your new business effectively.
BENEFITS OF EACH SITE
SHOPIFY: Shopify is one of the easiest sites to set up across multiple user interfaces. The dashboard is easy to navigate and you can add a lot of cool things like blogs, drop shipping, and inventory or products from sites like Ink Frog.
Price: $14 is the basic rate, mid price is $79 and business plus is $179.
Pros: Easy to set up, free apps, free trial and great marketing blogs to keep you on track with tips to draw in customers and increase SEO.
Cons: You still need to know codes like with most sites, or carefully cut and paste code into your pages to add features like newsletters and email sign-ups.
Check out one of their sample blogs here: How I Built an Online T-Shirt Business and Made $1,248.90 in 3 Weeks.
3DCART: 3dcart might be one of the oldest in the line-up, and it looks a bit dated compared to Shopify and WooCommerce. Don't let the set-up page fool you though. It has great step-by-step features and tutorials to get your business up and running. Their templates are a bit dated. Use this if you prefer older styles and basic pages.
Price: $19.99 is the basic rate, mid price is $65.99 and business plus is $129.
Pros: Ideas for helping new business owners are a big plus, as is the step-by-step features. Check out their fun drag and drop feature. This saves you from having to learn code or making mistakes.
Cons: The set-up page can be a bit of an initial turnoff until you see the features.
BIG CARTEL:This site has a great free version if you want a basic site to get your business started. Use this to save money. A plus is that a full business site is $100+ cheaper than the other sites.
Price: FREE for the basic rate, mid price is $19.99 and business plus is $29.99.
Pros: A lot of great design tools.
Cons: No drag and drop features, but fine if you don't need it.
BIGCOMMERCE: BigCommerce has a very easy to use dashboard and you can be up and running in a few quick clicks. Their templates and themes are also top of the line. Use this for great templates and an easy to use dashboard.
Price: $29.95 is the basic rate, mid price is $79.95 and business plus is $199.95.
Pros: Coding features that can save time.
Cons: Coding can be tough so look for articles and tips online to help you.
WOOCOMMERCE:This site is loaded with great user features and has customer support features. There are plenty of templates and themes. Use this if you want a great free site, but watch out for the add-on fees.
Price: FREE for the basic rate, but you pay for the design template, mid price is $79.99 and business plus is $199.
Pros: Cool, user friendly features for less sophisticated users, better inventory management.
Cons: There are a lot of add-ons that you may need, so be sure to factor that into the price.
MAGENTO:This eCommerce site is perfect for stores with large inventories that need complex features. It's easy to navigate if you have a large business and need inventory management.
Price: FREE for the initial download, large online businesses pay about $19K/yr.
Pros: A lot of great design tools, a full wizard installation feature and tutorials to guide you.
Cons: The price tag can be high and coding can be tricky when you need to make changes.
CONCLUSION
Depending on what you need, all the sites are great and have their own benefits. Being able to navigate through a user-friendly dashboard is a lifesaver and they all make the set-up process easy. Definitely go for the free trial and see what you think. Try the themes and templates to get an idea of what you want, what they have to offer, and read articles to help you with marketing your services and products. You'll love all the latest features, and your customers will, too!
Written by: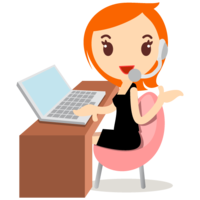 If you're like me, you can't stand "stuffed content" and "word fillers". When you're ready to hire an efficient writing service with proven results, contact me. My name is KT and as a freelance writer, my services include email newsletters, press releases, articles, blogs, sales copy, ebooks, Twitter feeds, Facebook posts, SEO content, product descriptions, white papers, and landing page content. Industries that I work in include gaming, finance, parenting, travel, real estate, marketing, compliance, B2B, B2C, and several other areas. My clients include Keller Williams Realty, Turtle Air...
Hire KT H