Hire Scripted Freelance Writer KT Hall Today!
KT Hall is an experienced freelance writer in the industries.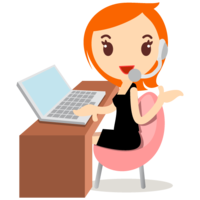 Writer for over 7 years
Last online over 2 years ago
Customer Ratings:
If you're like me, you can't stand "stuffed content" and "word fillers". When you're ready to hire an efficient writing service with proven results, contact me. My name is KT and as a freelance writer, my services include email newsletters, press releases, articles, blogs, sales copy, ebooks, Twitter feeds, Facebook posts, SEO content, product descriptions, white papers, and landing page content. Industries that I work in include gaming, finance, parenting, travel, real estate, marketing, compliance, B2B, B2C, and several other areas. My clients include Keller Williams Realty, Turtle Air...
Hire KT