Top 5 New & Upcoming Xbox One Gaming Accessories
A Scripted Freelance Writer Writing Sample
With 2017 now in full swing, there's a whole new lineup of gear and gadgetry for Xbox One enthusiasts looking to enhance their console gaming experience. We've decided to round up some of the most promising new & upcoming items...
Mad Catz Tritton ARK 300
Mad Catz is upgrading their ARK series of wireless headsets with this new iteration, the ARK 300. If you have used any previous Tritton models, you will know they offer quality sound along with a high level of comfort. The ARK 300 is no exception to that and includes a fine-tuning dial to precisely adjust the headset fit, along with 3 EQ modes to alter your sound and a wireless charging station to charge your headset while not in use. There's an option for playing and charging via the magnetic charge connector, and, as a bonus, customizable LED lighting to give your headset a unique appearance.
Release Date: January 30, 2017
Price: $249.99
Xbox One Wireless Controller Green/Orange Combo
Following up the recent release of the official red Xbox Wireless controller, the Green/Orange model also features a matte finish and stylish accent colors. The Green/Orange controller has all the perks you would expect, including Windows 10 and Samsung Gear VR compatibility, custom button mapping, and improved wireless range.
Release Date: January 31, 2017
Price: $64.99
Xbox One SCUF Elite Pro Kit
These controller modifications for SCUF are designed to give players an enhanced level of customization and control when using an Xbox Elite Wireless Controller. The "precision thumbsticks" allow for greater precision and accuracy while aiming. The paddles can mimic the controller's face buttons, enabling you to keep your thumbs on the sticks at all times.
Released Date: February 1, 2017
Price: $39.95
Hyperkin X91 Controller
This officially licensed Xbox One controller reimagines the modern hardware as an old-school 90s device. Reminiscent of classic SNES gamepad, the inspiration for this model came after Hyperkin rigged an N64 controller to work on Xbox One. The result is this smaller offering that faithfully emulates the 90s-retro look and feel. Hyperkin is offering three color options: red, white, and black. The controller will feature a wired USB connection and 3.5 mm headset jack. This model is also Windows 10 compatible.
Release Date: February 21, 2017
Price: $29.99
Nyko Intercooler Grip
For those still rocking their standard Xbox One wireless controllers, the Nyko Intercooler Grip offers a way to keep your hands cool while gaming. The grip fits onto the Xbox Controller without changing the way you hold it and uses a built-in fan to send cool air to your palms as you play. Thanks to an internal battery pack, it will not leech any juice from your controller. Nyko is well known for their console and controller attachments, particularly their charging bases. Here's hoping the cooling grip lives up to the same standard of quality.
Release Date: March 31, 2017
Price: $19.99
---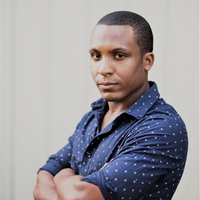 Richmond, Virginia, United States •
Dwight H. is an experienced freelancer writer with a diverse creative background that includes visual arts, photography, graphic design, and music. After years working as a graphic designer and printing specialist, he transitioned to writing on a full-time basis. He is currently a regular author for several websites in the technology, entertainment, and culture fields. He also works as a contributor-for-hire for various blogs and businesses.
Customer Ratings: