Time To Get Excited About The Witcher 3 Again
A Scripted Freelance Writer Writing Sample
Time To Get Excited About The Witcher 3 Again
You all remember The Witcher 3, correct? We certainly do. The expansive display of open world excellence was released last year to much fanfare and many well-deserved accolades. If there was any game that could support the "video games are art" argument, it would be The Witcher series.
Drawing from the rich lore of the book series, developer CD Projekt Red crafted an adventure epic that combined an engrossing story with stunning visuals and rather solid gameplay. It definitely set the bar for open world RPG experiences. The first expansion, Hearts Of Stone, continued the trend by offering a rather hearty side story and some cool gameplay and crafting additions to boot.
Now, if internet rumors are to be trusted, it's time to get caught up on that last playthrough you were working on and get ready for the final chapter in the saga. You'd be right to be a bit skeptical, as the developers have been tight-lipped about when they would release the newest piece of DLC, Blood And Wine. The internet has been abuzz with speculation that the release would take place before E3 2016 (June 14-16). The latest from the rumor mill seems to confirm that.
Over the weekend, a Steam user got a lovely screencap of the prematurely posted Blood And Wine Steam store page. The listed "availability date" showed a quickly approaching May 30th. Though Steam removed the page, the rather obvious conclusion is that the content will be available at the end of the month. It seems likely that the May 30th date is realistic, and that CD Projekt Red will be making an official announcement regarding the Blood And Wine release date sooner rather than later.
What to expect from this likely-to-be-awesome addition to The Witcher saga? The one detail we are certain of is the new explorable patch of land about as large as Skellige was in the main game. We know that land is Toussaint, an area described in The Witcher novels as an independently governed dutchy of the Nilfgaardian empire. It's an elegant land, well known for its exquisite culture and fabulous wine.
We can be sure to encounter some exciting monster battles, and there will definitely be extensive and well-written dialogue thrown in the mix as well. Up until recently, though, details have been scarce. A bit vague for your tastes? Fear not. That Steam user we were talking about earlier also got screenshots of the product description and system requirements, from which we can glean a few additional details.
"Death comes to the land of wine," reads the featured quote.
There is some kind of mystery afoot, and only our main character, Geralt, can get to the bottom of it. The description suggests there will be an investigative component to the story, with Geralt gathering information about a series of killings and trying to find out who the next victim will be.
"Blood And Wine is a 20+ hour adventure full of dark deeds, unexpected twists, romance, and deceit."
Seems we're getting plenty of gameplay for the dollar. It's hinted that there will be some new romantic interests, as well as a few surprises that we won't see coming.
"Kick back and relax in your very own vineyard, a real home away from home."
Will Geralt be coming into possession of some land? Perhaps there will be some light decorating and customizing elements, a la Fallout 4?
The description also seems to imply that in addition to new gear and monsters to fight, there will be new skills and gameplay features added to mix up combat even further. Sounds promising.
Taking a look at the system requirements, they've thankfully stayed the same. The developers have said previously that there will be some graphical improvements to look forward to. They've likely been working hard to get the game running smoother across all three platforms (PS4, XBOX One, PC). No matter which system you've been playing on, make sure you're caught up, and ready to experience what is likely to be the final (and most exciting) Witcher quest.
---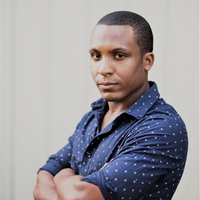 Dwight H. is an experienced freelancer writer with a diverse creative background that includes visual arts, photography, graphic design, and music. After years working as a graphic designer and printing specialist, he transitioned to writing on a full-time basis. He is currently a regular author for several websites in the technology, entertainment, and culture fields. He also works as a contributor-for-hire for various blogs and businesses.
Hire Dwight H