The Future of the Internet of Things: The Industrial Cloud Drives Change
A Scripted Freelance Writer Writing Sample
Remember when your computer just sat on your desk, with its only connection a cable to your printer? It was when computers got connected together on the Internet, and when Wi-Fi made those connections available everywhere, that the computers changed the way business was conducted in offices and how people interacted with each other. For consumers, the rise of the Internet of Things has now changed how people interact with the physical world.
Industrial computers, the dedicated computers that control industrial processes and assembly lines in manufacturing plants, are mostly still like the computers that sat on your desk and worked alone. That's changing with the rise of the Industrial Cloud and especially the Industrial Internet of Things. Eventually equipment will be connected to the Internet out of the box. But it's not that connection alone that will transform manufacturing industries. You need both the control systems and advanced analytics software that can interpret data when it's sent up to an industrial cloud.
That's the perspective Rich Carpenter, a Technology Strategist at GE Digital, recently shared with DATAVERSITY®. Carpenter has insight into these changes that comes from spending his career working in industrial automation at GE, where his responsibilities span both hardware and software.
Industrial Internet is a Digital Transformation
To hear Carpenter speak, creating the Industrial Internet is part of a transformation process at GE. The company is shedding its financial products to focus 90 percent on being an industrial company. In the modern age, that means being a digital company.
This need for digital transformation is sweeping all industries, according to the World Economic Forum (WEF). The WEF explains that digital transformation requires finding new business models and new operational models that allow companies to become more agile, leverage data in operations and decision making, and create platforms to support partnerships.
"Part of the strategy of being an industrial company is to be a great industrial company and to move to an environment where the majority of decisions are based on real data, with a rich set of analytics so we can drive the business independent of the really smart people who have all that sort of tribal knowledge," Carpenter explains.
They're not keeping the benefits of this transition to themselves.
"Everything that we learn from it internally we're making available to our customers because in the end we think it's really the community that has to adopt this, not just the one company," he continues. "A connected community is smarter than an unconnected community."
The process is at an early stage. Carpenter offers the analogy of how GPS and navigation systems developed in the consumer-oriented market. Initially, when you were in your car, to get between two points you took out your map and marked out your route yourself. Then you were able to use a device that wasn't connected but had maps in it and could pick the maps digitally:
"Then all of a sudden you got connected to the Internet and Google and all of us simultaneously are giving our information back to that Google Maps infrastructure and now we've got real-time traffic and detours, and so you became a lot smarter."
Subscribe for the latest in Content Marketing & Freelance Writing!
---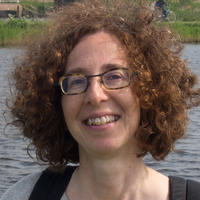 My mother was an English teacher and loved puns, so wordplay has been part of my life as long as I can remember. I loved both reading and writing, but when I discovered science fiction my interests shifted to technology. I received my undergraduate degree in Computer Science from Cornell University and an M.S. in Computer and Systems Engineering from Rensselaer Polytechnic Institute. I put my skills to use as a software developer and project manager for a defense consulting firm, a major telecommunications company, and one of the largest financial institutions in the United States. I never stopped playing with words during my programming years. I wrote short stories and scripts in my spare time, collecting rejection slips and a few published credits along the way. Today, I focus on delivering documents that communicate my clients' me...
Power your marketing with great writing.

– Start your 30-day free trial today!
Start Free Trial
While you're here, have you tried Scripted lately?
Used to be a member, but moved on? Heard of it, but never signed up? The current iteration of Scripted will amaze you! Streamline your content writing efforts and build your own team of high-quality writers. It's all you need for content writing. Try it free today and meet your next favorite writer or writers!
Scripted's talented community of freelance writers have a variety of expertise and specialties. While many of our customers hire writers to execute their content marketing strategy, our writers deliver high-quality content in many formats. You can find content writers, blog writers, ghostwriters, and SEO writers all with experience in your niche.
Other content marketing examples from Elissa G