The Best 7 Classic Resort Towns in the Eastern US
A Scripted Freelance Writer Writing Sample
Every town along the Atlantic coast from Maine to Maryland offers its own take on summer fun at the shore. Whether your group members want to experience a quaint New England fishing village or a lively town filled with amusements, there's a beach town to give them the summer of their dreams.
Here's a look at seven of the best East Coast resort towns:
1. Bar Harbor, Maine
In this Down East part of Maine, the harbor and ocean still dominate the life, and lobster dominates the dinner plates. See the morning sunrise before anyone else in the country at Cadillac Mountain in Acadia National Park. Guests can hike and climb in the park, or walk or drive the carriage roads. Head out to sea by boat or even foot, by walking to Bar Island at low tide.
Back on land, the center of town offers unique products in boutiques and craft breweries. The town used to attract some of America's wealthiest on vacation; the Rockefeller Garden opens to visitors one day a week during summer.
The earliest residents of the community, of course, were Native Americans, and the Abbe Museum features the Wabanaki tribe's culture. Other museums in town explore local history and the area's natural history.
2. Hyannis, Massachusetts
Hyannis Port and Cape Cod lure Kennedys and commoners during the summer season. Walk the Hyannis Kennedy Legacy Trail and visit the John F. Kennedy Hyannis Museum in town. Enjoy the cliffs, sand dunes and beaches in the Cape Cod National Seashore.
Follow the Walkway to the Sea from downtown Hyannis, past artists' studios and public art displays, to reach the harbor. You can get glimpses of the Kennedy Compound from a boat tour, which offers the possibility of spotting wildlife as well.
The Hyannis harbor is also home to ferries heading to Nantucket Island and Martha's Vineyard. On the Vineyard, enjoy a whirl on the Flying Horses carousel and take pictures of brightly painted cottages. Nantucket is quieter; rent a bike to explore its cobblestoned streets and three lighthouses.
---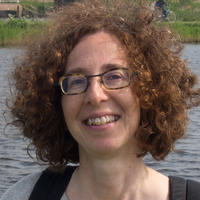 My mother was an English teacher and loved puns, so wordplay has been part of my life as long as I can remember. I loved both reading and writing, but when I discovered science fiction my interests shifted to technology. I received my undergraduate degree in Computer Science from Cornell University and an M.S. in Computer and Systems Engineering from Rensselaer Polytechnic Institute. I put my skills to use as a software developer and project manager for a defense consulting firm, a major telecommunications company, and one of the largest financial institutions in the United States. I never stopped playing with words during my programming years. I wrote short stories and scripts in my spare time, collecting rejection slips and a few published credits along the way. Today, I focus on delivering documents that communicate my clients' me...
Hire Elissa G