Samsung Note 7 Preview
A Scripted Freelance Writer Writing Sample
In the ever raging mobile device wars Samsung has made itself a standout contender by artfully cribbing proven ideas from other developers, steadily improving on their innovations, and incorporating important user feedback. Now, about a decade in, they're consistently wowing consumers and critics alike with an impressive lineup that includes the popular "Note" series of phablets and the recently released (and highly acclaimed) Galaxy S7. As reported by Forbes earlier this month, the lineup is about to get even wider with the expected announcement of the Galaxy Note 7, an updated take on the Note design with upgraded specs, a sleeker design, and a wider range of color options.
The Story So Far
Intrepid readers will "note" that the last iteration in the Note series, the Galaxy Note 5, was released August of 2015. Critics almost universally praised it for its sturdy build quality, improved performance, and more robust camera. Even though they were wary of the non-removable battery and slightly hefty price tag, C-Net still awarded the Note 5 with an 8.9 overall rating, quite excellent as mobile devices go.
It was an impressive piece of hardware, though fanfare eventually died down and many tech junkies then started licking their chops for the unveiling of Samsung's next darling device, the Galaxy S7. The S7 has been widely hailed as Samsung's best mobile device to date, but now there may be some competition, with more rumors of the Note 7 kicking up within the last few weeks.
For those of you sane enough to not constantly scan Twitter for tidbits of tech news, things heated up recently when this tweet was sent out by reporter (and well-known phone leaker) Evan Blass. It showed off some very official-looking renders of Samsung's newest device, and the rumor mill has been hard at work churning out more details by the day.
Specifications
Nothing is set in stone as of yet, but GSM Arena has a relatively comprehensive list of the currently rumored specifications. It's filled with tech terms and there's a lot to digest, but we'll do a rundown of some of the more pertinent consumer details.
First, the build. We don't know the exact dimensions or weight yet, but if we are judging by the last model and the fact that the Note 7 is also rumored to have a 5.7" screen, we can reasonably guess that it will be within the same range (6.03 x 3.00 x 0.30 in, 6.03oz). Based on the photo renders, we can see a curved screen and metallic frame, and several color options: Black Onyx, Silver Titanium, and Blue Coral.
The display, as mentioned, is said to be similarly sized with the same resolution and roughly equivalent pixel density. It will also be a Super AMOLED touchscreen, capable of 16 million colors (if you aren't hip to all the smartphone screen jargon, TechRadar has a nice comparison of two of the most popular screen types and how they differ) and protected by a layer of tough Gorilla Glass 4.
Those hoping for a hefty 6" screen might be a bit disappointed, but it's not as if the 5.7" screen was somehow terribly deficient. How things look on the Note 7 screen in comparison to the Note 5 will also be interesting to see, but chances are everything will show up just as crisp, if not better than current models.
In terms of memory, processing power, and performance, two processors have been mentioned in conjunction with the Note 7. The first, a Qualcomm Snapdragon 823 (successor to the recent 820 models), and the second, the Exynos 8893. More interestingly though is the rumored 6GB of RAM. Considering the Note 5 had 4GBs and was still a relatively powerful unit, the Note 7 could be even faster and more capable than its predecessor. The Note 7 is also anticipated to have up to 256GB of internal storage space, with the option to also use 256GB MicroSD card. Comparatively, the Note 5's internal storage tapped out at 128GB and featured no card slot for additional capacity.
With all of that additional performance, battery life may be a concern. The Note 5 had a 3000mAh battery, and though the battery on the Note 7 might not end up being quite to par with the rumored 4000mAh battery, it will need to be an improvement over the Note 5's battery to give consumers adequate battery life to match the upgraded abilities.
Users will be curious about the quality of the camera, reported at present to be a 12MP dual setup with 5MP front camera. You might notice that this is less than the Note 5's 16MP camera, but you would also be wise to consider that the total number of Megapixels is not the only attribute that influences smartphone camera quality.
We're not yet certain about what software will come with the Note 7, though some are saying Android N. Additional features reported on the Note 7 include an iris scanner, fingerprint scanner, and heart rate scanner. Being a Note model, the Note 7 will likely also include a nice S-Pen stylus for those users that like to write by hand.
What About Price?
Various rumors abound, but most of what's out there puts the Note 7 in the $900/800 Euro range. Depending on your carrier and what sort of contracts they offer, you might be able to snag one for as low as $299.
And The Release Date?
The internet has been throwing some dates for the US release date: late September, mid-October, etc. We know that the Note 5 was launched in late August, and an official release date for the Note 7 is expected to be announced later this year, perhaps even at the IFA meeting in Berlin this September. Samsung is on the list of exhibitors, so whatever official details do exist about Samsung's upcoming products are likely to be revealed at the event. Will that include the Note 7? At this point, it's anyone's guess.
---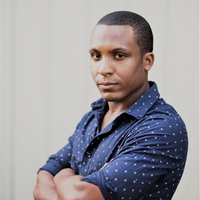 Dwight H. is an experienced freelancer writer with a diverse creative background that includes visual arts, photography, graphic design, and music. After years working as a graphic designer and printing specialist, he transitioned to writing on a full-time basis. He is currently a regular author for several websites in the technology, entertainment, and culture fields. He also works as a contributor-for-hire for various blogs and businesses.
Hire Dwight H