Private School vs. Public School: How To Pick The Right One For Your Teen
A Scripted Freelance Writer Writing Sample
The percentage of students that attend college has been increasing in the past years, creating a more intensive focus on how to gain admission into the best colleges. Making the right decision between public and private school can very well be the foundation for college admissions. If you're worried that your teenage son or daughter won't get the preparation for college admission that he or she needs at the local high school, should you consider private school as an alternative option? Seems like a straightforward question, doesn't it? However, there are so many factors in play, parents are often left confused and uncertain. To help you make this decision about private versus public high schools, here are the fundamental issues that need to be considered.
What Kind of Student?
By the time your child is in high school, you have a pretty good idea of what his or her strengths and weaknesses are as a student. Bright, self-motivated kids will do well, regardless of the type of school. Students who have trouble focusing or are easily distracted by less motivated peers may need a more structured environment or a smaller class where more individual attention is available.
Where You Live Makes a Difference
It's an unfortunate truth that some public schools are better than others. Given the disparate nature of school funding and governance, the school district you live in does make a difference in terms of the type and quality of schools. Depending on your district, you may be able to choose among several public high schools. Some districts offer charter or magnet schools, which have targeted or enhanced educational programs. Either of these might be a better fit personally and academically for your teen. Other districts allow students to attend a school outside their geographical area. Finally, if none of the public schools your teen could attend are suitable, there's always the more radical option of moving to a better school district.
Is a Private School Education Always Better?
In any discussion concerning private vs. public high schools, there seems to be a general consensus that private schools are better academically than their public counterparts. But in fact, recent studies have shown that, once all extraneous factors are accounted for, public schools actually perform better. Still, private schools do have advantages that can positively impact your child's performance, including: - Student selection: Private schools have complete control over their student enrollment. By eliminating children with special needs or learning disabilities, they end up with a more "teachable" classroom. - Parental involvement: The parents of private school students tend to have characteristics that impact their children's academic performance, such as higher income, higher education and the willingness and ability to support the school. - Governance: While public schools follow government regulations regarding class size, teacher certification, curriculum and assessment, private schools are free to set their own standards. This means a private school can be more innovative and flexible, and can focus on each student's particular needs.
Do Colleges Favor Applications from Private-School Students?
Again, research has shown that this is not true. In fact, college admissions staffs often look specifically for poor and middle-class students, from public high schools, who distinguish themselves. One advantage private school students do have is better access to college counselors. But it is your teenager's GPA, standardized test scores, extracurricular activities and personal essay that will be the ultimate deciding factors, not which high school the application comes from.
It's the Quality of the School That's Important
The quality of your teen's school will have the most influence on the rate of college acceptance, and there are high-quality schools in both the private and public systems. If you are confident that your son or daughter will attend a great public high school that can provide the skills needed for college acceptance, there is no need to take on the cost of private school. If, however, your child doesn't have access to a good school, or he or she needs to be in a more academically focused environment, then a private school might be the right choice. Each of these factors is important when considering private versus public high schools; but in the end, the choice of high school for your teenage child is all about fit. What school offers the best fit and will allow him or her to excel? That school could either be public or private, but you'll know it when you find it. References: http://www.theatlantic.com/education/archive/2013/10/are-private-schools-worth-it/280693/ http://www.campusexplorer.com/college-advice-tips/69B3FC95/College-Admissions-Do-Private-Schools-Have-An-Advantage/ http://www.greatschools.org/find-a-school/defining-your-ideal/59-private-vs-public-schools.gs?page=all http://www.cnbc.com/id/100674932
---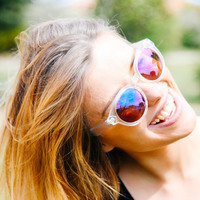 Most days, when I'm not spinning my own words or editing someone else's, you can find me contemplating the fresh veggies at the farmers market or gazing into tide pools. Not what you needed to know about me? OK then. I have a master's degree in library science, and I've been writing and editing web content since 2008.
Customer Ratings: