Pikazo Uses Artificial Intelligence to Turn Pics into Masterpieces
A Scripted Freelance Writer Writing Sample
Many children are natural-born artists, creating crayon masterpieces that their parents hang on their refrigerators. As they become adults they often lose the freedom to express themselves in art. When a coworker says she's spending the weekend painting, most people assume she's painting her house.
That innate talent is something artificial intelligence (AI) designers built into the Pikazo app, which allows mobile phone shutterbugs to fuse their photos with masterpiece patterns to create unique pieces of digital art.
Pikazo is built on what its founder calls a deep neural network, a computer system modeled on the human brain and nervous system. Leveraging AI and brought to life by a robust amount of Intel computing performance, the app lets people reclaim their natural creativity and create artwork with the stylistic flourishes of a master.
Unlike Snapchat or Instagram images that insta-exit everyone's memory, the works produced by Pikazo feel like art.
"People say, 'Wow, I want to look at that some more,'" said Noah Rosenberg, co-founder of Pikazo.
What makes Pikazo unique is that it doesn't just apply a filter to the images. Instead, the app's neural network rearranges elements of the original image in unexpected ways — like recasting faces into abstract portraits.
---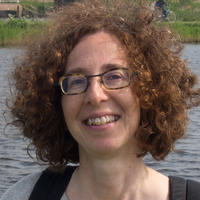 My mother was an English teacher and loved puns, so wordplay has been part of my life as long as I can remember. I loved both reading and writing, but when I discovered science fiction my interests shifted to technology. I received my undergraduate degree in Computer Science from Cornell University and an M.S. in Computer and Systems Engineering from Rensselaer Polytechnic Institute. I put my skills to use as a software developer and project manager for a defense consulting firm, a major telecommunications company, and one of the largest financial institutions in the United States. I never stopped playing with words during my programming years. I wrote short stories and scripts in my spare time, collecting rejection slips and a few published credits along the way. Today, I focus on delivering documents that communicate my clients' me...
Hire Elissa G