Moby Talks Veganism and Activism
A Scripted Freelance Writer Writing Sample
Veteran vegan Moby has eschewed animal products for 28 years and has spoken out for the animals against SeaWorld and hunting, amongst numerous other things. In a recent interview with Mother Jones, the talented musician shed some light on his activism and vegan diet. Moby traces his activist roots back to his parents: "I was raised by very progressive intellectuals," he explained, "At Thanksgiving and Christmas we'd sit around and talk politics and semiotics and art theory. It was instilled in me that every individual should do what they can to try and make things better." However, he stressed that he keeps his activism and politics out of his music. "Whenever I've tried to write issue-oriented or political music, it just hasn't been good." In 2010, Moby put out a book, "Gristle," which collected essays about meat production and consumption. Talking about this project, he said, "I've been an animal rights activist and a vegan for 28 years. The entire time, I've asked myself: How do I best advance an animal rights agenda? At the time my friend Miyun Park at the Humane Society and I put out Gristle, there was this new wave of animal media from Food Inc. to Jonathan Safran [Foer]'s book Eating Animals to Michael Pollan's The Omnivore's Dilemma. We wanted to put out a very factual resource that would be a companion to all of this other media. It's not a fun book, and it's not really a pop-culture book. It's more academic, in a way." When asked about sustainability concerns over almond milk (one of those questions people seem to throw at vegans to try to catch them out), he stated, "…honestly, I'm not too concerned about almond milk." There we go, guys. If Moby's not worried, neither should we be.
---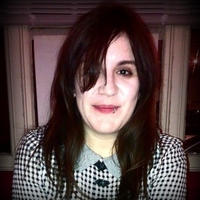 Oxford, England, United Kingdom •
Lauren is a fantastic, fast and sometimes furious writer who specialises in pets, wildlife and veganism, although regularly tackles all sorts of topics. She has been writing professionally since 2010, since graduating with a BA in English literature and a postgraduate diploma in Journalism.
Customer Ratings:
Power your marketing with great writing.

– Start your 30-day free trial today!
GET STARTED
Other content marketing examples from Lauren C
Living in Bloomsburg, you may have to get used to some cold winters, but who doesn't like a m... Read More
Modernism is a literary genre which sprung up around 1914, from the beginning of World War I. It ... Read More