Mining user-generated energy consumption data for profit-driven insights
A Scripted Freelance Writer Writing Sample
User-generated data can be rich with insights on consumer perception, priorities and response. This is often an untapped or underutilized source for organizations in any industry, despite having big implications for customer experience management. For utility companies in particular, user-generated data can significantly inform business decision-making. Sharing analyses of energy consumption with customers can have a dramatic impact on their behavior. The CMO Council found that 73 percent of consumers who receive specific advice on reducing energy utilization adopt new behaviors, versus just 67 percent who heard more general messaging on conservation. An additional 40 percent purchased products personally recommended by a utility company. Even a 6 percent lift in positive behavioral change can translate to substantial annual savings. User-generated insights are key for the 42.5 percent of utilities who prioritize improving operating efficiency and costs, and the 15.6 percent focused on sustainability, according to Black & Veatch. One organization using user-generated data for sustainability is Oklahoma Gas & Electric (OGE), which wants to avoid requiring fossil fuel-based generation plants until 2020. OGE tracks consumer analytics and segmentation, peak load management and shed and grid optimization. By using some 52 million smart meter data points each day in conjunction with a new distribution management system, OGE is targeting education towards their customer segments most likely to adopt behavioral changes. Sources of user-generated data and insights For utility companies, there is no shortage of high-velocity data on how consumers use energy. Residential smart meters in nearly 40 percent of U.S. households generate more than 1.1 billion data points each day, according to the Edison Foundation. Data science teams now have access to minute-by-minute reports on how consumers are using power and energy. Sources of this information often include smart meters, plant or rig sensors and systems, water flow monitors, grid load systems and even thermometers. When user-generated data from smart meters is coupled with other forms of operational data, such as grid load and consumer demographics, the results can reveal significant information about how customers are choosing to utilize energy and utility resources. It can also reveal rich insights into your residential and commercial segments that are most responsive to targeted messaging. In the case of energy leader Vestas, this provided an ability to reduce demand forecasting time from weeks to just hours. Driving ROI from user-generated insights While energy conservation education programs can change how individuals and families choose to utilize resources, smart data can have an even bigger impact. Tennessee Valley Authority's (TVA) eScore program offers a customized report on home energy consumption. This interactive report informs consumers how home upgrades, such as window or HVAC replacement, can impact annual kilowatt hour usage and monthly bill amounts. These kinds of personalized recommendations can transform relationships between consumers and utility companies into two-way conversations. The CMO Council also reported that 58 percent of utilities marketers have invested in analytics tools with the goal of improved customer satisfaction and enhanced opportunities for dialogue. 70 percent engage in some form of targeted messaging. When applied operationally, user-generated data drastically improves forecasting within utilities organizations. By reducing forecasting time significantly, organizations can truly understand how factors such as cooling load or capacity are likely to change hour by hour, allowing them to maximize existing resources and minimize costs. They can also target consumer education by demographic or by individual customer, providing consumers with highly specific recommendations on how they can improve behaviors. Accenture estimates that smart grid analytics alone can save $40 to $70 per meter each year, with an estimated savings split of 40 percent to utilities and 60 percent to consumers. For the 51.2 percent of utilities organizations looking to implement enterprise-wide automation, the addition of user-generated analytics can allow proactive planning for improved demand response, distribution and other means of cutting operating costs. User-generated data is powerful tool for impacting consumer behavior and driving future ROI. When correctly applied and analyzed, utilities can gain crucial and timely insights that reveal truths about program success. This allows them to cut operational costs while effecting customer behavior change and increasing satisfaction. For the latest issue of Spotlight on Energy & Utilities from IBM featuring research from Gartner, see how to tap into the massive amounts of data and information across your organization. To learn more about IBM's suite of solutions for Energy & Utilities, visit the solution pages.
---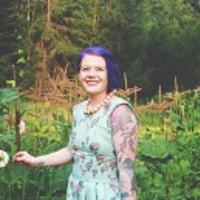 Port Angeles, Washington, United States •
Jasmine Henry is a Seattle-based freelance writer, with specialties in technology, analytics, software, and related fields. She holds a MS degree in Informatics & Analytics, and a Graduate Certificate in Health Care Informatics from Lipscomb University in Nashville, TN. Her work has appeared on Forbes, HP Nucleus, IBM Big Data Hub, Time, ADP Spark, Reuters, and more.
Customer Ratings:
Power your marketing with great writing.

– Start your 30-day free trial today!
GET STARTED
Other content marketing examples from Jasmine H