Level up your health game with wearables, RPGs, and … zombies?
A Scripted Freelance Writer Writing Sample
Level up your health game with wearables, RPGs, and … zombies?
Forget virtual reality—fitness wearables are one of the fastest-growing areas of consumer tech. Connected tech that tracks your sleep, steps, nutrition, and heart rate is expected to reach 162.9 million units by 2020, according to Business Insider. So, chances are, you and many other IT team members are currently sporting a Fitbit, Apple Watch, Jawbone, Garmin, or any number of other popular tools.
Beyond standard user interface, fitness wearables at the office can be a platform for team bonding and group health activities far beyond their own apps. Do what IT does best: Play games.
It's not (just) about the scale
This past summer, Pokémon Go triggered millions of people worldwide to get off the couch. British business owner Sam Clark got so obsessed with capturing rare Pokémon that he walked 141 miles in 20 days—shedding more than 28 pounds in the process. While catching Pikachu might seem so six months ago, the popularity of Pokémon Go taught us a valuable lesson: Fitness is more fun with a healthy dose of gamification.
Healthy employees do more than just feel better. Research by Zane Benefits has found that a good diet and regular exercise can lead to better job performance, more engaged teams, and fewer sick days. Your IT team can make real steps (pun totally intended) toward better health and fitness, while having fun in the process. It's possible—we promise.
If you've ever decided to, well, just ignore your Fitbit for a week or two, you get it. Wearables are a remarkably awesome tool for healthier lifestyles, but wearing one isn't enough. Being healthy is an active decision you make on a daily basis. Working in IT requires a ton of sedentary tasks, though, which can make getting inspired to get up and move pretty difficult. This is where the fun and games must begin.
Target recently made the move to offer all 335,000 US employees a complimentary or subsidized fitness wearable. They're using gamification techniques to get people moving and working together toward their health goals. Bloomberg Technology reported that employees who accept a Fitbit were organized into teams for a month-long competition, and the winning team got to pick a charity to receive a $1 million donation.
Pssst: Apps make fitness fun
Professional gamer Matt Siegfried is the first to admit he hates exercise. By applying the same mindset he does to his wildly successful Xbox efforts, Siegfried has gotten himself to the point where he can bench press 300 pounds. He advises other self-proclaimed nerds to approach getting healthier by "leveling up their abilities," and joining a guild of fitness-minded friends.
While Siegfried's fitness journey was self-guided, there's also an app for that. FitRPG allows wearable device users to create a character, go on quests, and complete boss battles. Creating a fitness character that's crushing your friends in healthy eating and steps taken—while buying the best weapons available—is way more motivating than just logging your activity. As a bonus, you can use secondary apps to boost your performance against your IT coworkers in FitRPG. You may have so much fun using the free app Zombies, Run! that you barely even notice you're going for a jog.
If there's anything more satisfying than absolutely crushing a high score in an arcade, it's knowing your gamertag will be displayed until your position as number one is usurped. Mashable highlights A/V equipment company Draper as not being shy about broadcasting their winners in the workplace. In fact, their wellness coordinator Linda Brinson showcases peer-nominated "wellness superheroes" on a monthly basis.
Make it inclusive
The right approach to gamifying fitness wearables for your IT team and workplace is a system where everyone can play. No one should feel like they're competing directly against the one UX designer who lifts weights for ten hours a week—especially if this is their first time exercising in almost a decade. Whatever approach you take to making fitness a game, make sure everyone can participate and gain rewards from leveling-up their health.
You may choose to take cues from healthy employer Houston Methodist, a major medical center. Mashable writes that, in addition to providing wearables, benefits director Janay Andrade says their employees are divided into "tracks" depending on individual factors like pregnancy, BMI, nicotine use, or other variables. Staff are rewarded for their progress within their own track. By letting people set goals that are right for them, you can design a health game where no one is left sitting on the bench.
Fitness wearables at the office can be a great tool for improving your healthy habits and physical fitness—but unless you're actually using them, they're just another accessory.
---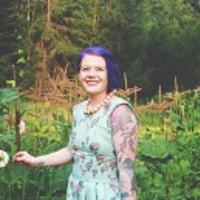 Port Angeles, Washington, United States •
Jasmine Henry is a Seattle-based freelance writer, with specialties in technology, analytics, software, and related fields. She holds a MS degree in Informatics & Analytics, and a Graduate Certificate in Health Care Informatics from Lipscomb University in Nashville, TN. Her work has appeared on Forbes, HP Nucleus, IBM Big Data Hub, Time, ADP Spark, Reuters, and more.
Customer Ratings: