Kitchen Cabinet Terminology: What's It All Mean?
This is a writing sample from Scripted writer Elizabeth Trach
The single most important piece of any kitchen renovation is the cabinetry. It's important to choose wisely to make a solid investment, but shopping for kitchen cabinets can be completely overwhelming. There are thousands of possibilities, and kitchen cabinet makers have their own special language. If you're not sure what all the mumbo-jumbo means, don't worry. I've put together a primer to explain all the terminology you'll come across when you shop for kitchen cabinets. Take a minute to study up, and you'll be ready to enter any showroom with confidence.
Thinking Inside the Box: Structural Terms
Though doors and drawer fronts are a lot sexier, it's important to first understand the basic box that's going to hold all your stuff and prop up your countertops.
Face Frame Cabinets. These cabinets are a three-sided box with a decorative face frame on the front. A face frame creates a place to mount traditional hinges and creates an outline of finished wood around doors and drawers.
European Cabinets. Also called frameless cabinets, these boxes don't use a face frame. Instead, doors have invisible, interior hinges. Doors and drawers hide the edges of the box.
Rails and Stiles. On face frames and doors with panels, the rails are the horizontal strips of wood while the stiles are the vertical pieces.
Traditional Joinery. This is the term for how pieces of wood are fitted together. Methods include dovetails (interlocking triangular notches at drawer corners), mortise and tenon joints (where one piece has a protruding plug that fits into an open socket in another piece of wood) and dado joints (where a groove is cut to hold a panel in place).
Other Construction Techniques. Glues, screws and dowels are also used to connect kitchen cabinet pieces together. These techniques are often less expensive but can add strength to traditional joinery.
Mind the Materials
Most cabinets are made from a combination of materials. Here are some of the most popular.
Solid Wood. Just regular boards with nothing added, durable hardwoods like maple and oak make sturdy boxes. Pine, fir, cherry and walnut are often prized for doors and drawers thanks to their good looks. Poplar is a good choice for a painted finish.
Veneer. This is a thin, decorative layer of wood adhered to a less attractive sub-surface. Veneer is often used to provide the look of solid wood at a lower cost.
Particle Board and MDF. These boards are made from a mixture of wood chips, sawdust and glue covered in a veneer for a smooth surface. MDF is denser; particle board is lightweight.
Plywood. Another manufactured product, plywood boards consist of several thin layers of wood glued together for a highly stable material.
Finishing the Job
Finally, the look of your cabinets depends on the finish you choose.
Paints, Stains and Varnishes. These finishes are brushed or sprayed over wood cabinets. Opaque paint hides the wood, but tinted stains or clear varnishes can enhance the natural grain. Each protects wood from food stains and water damage.
Plastic Laminate and Melamine. These thin, plastic layers are applied with heat as a veneer to cover manufactured boards.
Thermofoil. Similar to melamine but made of vinyl, this thin layer can drape around corners to highlight raised panels for greater versatility.
Written by: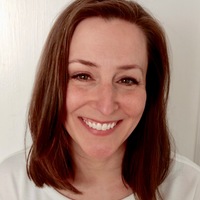 Elizabeth Trach is a professional writer with experience writing online catalog copy, video scripts, press releases, landing pages for home decor and construction company websites, and how-to articles on dozens of fresh DIY topics. She is an expert blogger with a knack for breaking down complex topics into friendly, easily-digestible posts. With a Renassiance woman's interest in all forms of creative expression and human interest, she loves to dig into research for her writing projects. Her broad knowledge base elevates her work for clients and makes their projects sing. Elizabeth holds ...
Hire Elizabeth T