Is NO ONE Reading Your Content? Little-Known Blog Marketing Tips!
A Scripted Freelance Writer Writing Sample
When asked to rank the most commonly missing skill sets on their team, content and blog promotion took third place for today's organizations. It's not that modern marketers can't market, it's really just that blog promotion is a unique beast.
If you're struggling to get eyes on your content, you're not alone. Building a community takes time and effort. But even in highly-saturated and noisy niches, it's totally possible.
This blog post might be incredibly useful to you if you:
Have a brand new blog or website
Are a startup, young company, or have recently rebranded
Have been blogging for a while, but get <10,000 website visitors a month
Wait. Is Blog Promotion Also Content Promotion?
By the way, we covered 31 Content Promotion Strategies in a prior blog. These include hacks like:
Creating influencer round-ups.
Using Quora and Reddit.
Co-creating and co-branding content with other companies.
Using LinkedIn Pulse.
And 27 more!
There's a subtle difference between content promotion and blog marketing, however.
Content promotion is using paid, earned, and owned media to increase exposure for your blogs, eBooks, data sheets, and other assets.
Blog marketing is using media, relationships, and awareness to let your customers and prospects know about your content assets.
These concepts aren't really that different, and there's definitely some overlap. Your brand should view both content promotion and blog marketing as ongoing efforts.
Join us as we review how the smartest content marketers and aspiring thought leaders approach blog promotion online, offline, and everywhere in between.
1. Join A Mastermind Group
Mastermind groups aren't a new concept. In fact, Forbes reports that exclusive groups for professionals were invented by Napoleon Hill around 75 years ago! If you're able to find a meetup that clicks, you can anticipate:
Business mentors and advisors.
Collaboration opportunities.
Networking.
Cross-promotion.
Exposure to cutting-edge ideas.
All of these concepts can mean great things for your blog's visibility within your industry. You could gain guest blogging opportunities, collaboration partners, and peers for mutual content-promotion.
No group in your area? Tiny industry? No fear. There's an abundance of groups online, or you could look to marketing-specific meetups for many of the same benefits.
2. Make Your Blog Easy To Navigate
If your blog is tough to navigate, you may be facing an unnecessarily inflated bounce rate. Not only that, it can drastically reduce the sharing appeal of your content. While there are no laws about the anatomy of a perfect blog, you'll have a much easier time marketing if you have each of the following in place:
A blog title (i.e. "Inbound Marketing Insights Center")
A search feature
Tags
Posts organized by author
Smart use of internal links
Tastefully-used, relevant calls-to-action
3. Include Author Info
Forty percent of people respond better to visual information than plain text. Research also indicates that we're drawn to real human faces over landscapes and other nature photos. One of the most fascinating visual content marketing studies even found that actual photos of staff convert better than stock images.
While taking the time to set up author bios and pictures as part of your blog template may seem like a silly blog marketing hack, it's well worth your time. It lends a personalized and inviting touch to your content. As a bonus, if you're using a CMS like HubSpot, it's quite easy. Example below:
4. Make Your Blog A Prominent Part Of Your Website
Is your blog link buried in the footer of your website, somewhere near your brick-and-mortar address? With a well-designed website and great navigation, the four most-visited website pages on company's website are:
Home Page
About Us
Blog
Contact Us
This page flow probably resonates with your experience as a consumer, too. Before engaging with a brand, you research their history and then their content.
While website navigation best practices can vary, and there are few hard-and-fast rules aside from ease of use, having a visible link to your blog in your website header or menu is crucial groundwork for basic marketing.
Check out how real brands have achieved usable and gorgeous UX in 6 Examples of Great Website Menu Design (and Why They Work).
5. Provide Assets To Sales And Customer Service
Content plays a major role in sales. However, some research indicates that 41% of sales pros aren't taking advantage of marketing content for a number of reasons. This means your content isn't getting exposure, and they're working a lot harder than they need to.
The same study found that the top three content-related pain points for sales are:
Can't find anything
Can't find the right things
Don't know what content works
The job for content marketers is to make it as easy as possible for sales to access content. This can include:
Making quick content guides or a knowledge center.
Linking content to customer and prospect FAQ.
Communicating regularly with sales about content metrics.
Sharing customer journey research (and recommended content resources) with sales.
---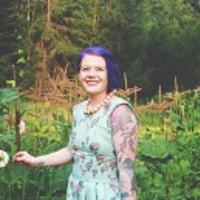 Jasmine Henry is a Seattle-based freelance writer, with specialties in technology, analytics, software, and related fields. She holds a MS degree in Informatics & Analytics, and a Graduate Certificate in Health Care Informatics from Lipscomb University in Nashville, TN. Her work has appeared on Forbes, HP Nucleus, IBM Big Data Hub, Time, ADP Spark, Reuters, and more.
Hire Jasmine H