Hiking in Rutland: A Healthy Adventure
A Scripted Freelance Writer Writing Sample
Hiking in Rutland: A Healthy Adventure
I bet you didn't think that hiking through your favorite park was going to whip you into shape, did you? For those who have the time or maybe aren't the avid exercise fan, hiking is an excellent alternative that gets the blood pumping, heart rate up, and is just plain fun. Whether you've hiked all of your life or are just beginning, this fun adventure will keep you in shape for years to come. No exercise equipment required, just grab your best hiking boots and a bottle (or two) of water. Let the serene view of Killington's most beautiful and breathtaking sights are your motivation to get moving.
Rutland County offers a plethora of hiking trails that you may or may not have discovered. Here a few trails that list from light to moderate that are family-friendly and pet-friendly.
Killington Falls, Thundering Trail
Whether you're new to the area or a seasoned hiker, Killington Falls has adequate amounts of fresh mountain air and natural serene elements that center your soul and strengthen your body. One of these hikes includes the Thundering Trail, a hidden gem that lies within the Appalachian Trail. Thundering Falls is known for its most scenic trails and the sixth largest waterfall in Vermont. Hiking though Thunder Falls can be enjoyed by anyone as this easy-peasy trail is lined with a convenient 900 foot boardwalk. Not only are able to snap a few photos of these awe-inspiring falls, but you're working up a sweat and having fun.
Robert Frost Interpretive Trail – Green Mountain National Forest, Middlebury
How cool is it that Middlebury Vermont shares the same residency and as the famous poet, Robert Frost? In 1920, Mr. Frost moved to Middlebury from New Hampshire to seek a better place to farm and to grow apples. Many years later, we are able to enjoy the fruits of his labor and, of course, his heartfelt poem, 'Nothing Gold Can Stay' is imprinted on a wooden plaque at the beginning of the trail. Hikers and outdoors enthusiasts can hike through acres of lush green land and mountainous terrain and discover the quiet and simplistic scenery that is the home of many natural elements. Ferns, birch trees, spruces and other greenery paint a poetic picture of Frosts' spirit that lives on through these woods. The trail itself is only a mile long and is perfect for all ages to enjoy a day trip through this magical park. Work up a sweat while learning the history of Robert Frost.
Pine Hill Park, Rutland
This park has a little something for everyone – hiking, biking, camping, and exploring. Pine Hill Park offers easy to moderate hike trails and fun activities that the whole family can enjoy. Night hikes are especially popular because you can see the mysteriously magnificent night life that only come awaken when the sun sets! In October, you are welcome to partake in a Fall Foliage hike through the forest as a guide will introduce a variety of leaves and beautiful migrating fowl.
When it comes to exercising, your 'gym' can certainly be the great outdoors!
---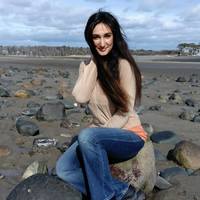 Serina is a full-time nationally published freelance writer, mom, and fitness guru with the travel bug. As a writer, she wears many hats that include such subjects as fitness, nutrition, travel, marketing, children, pregnancy, real estate, and much more. Specializing in SEO, meta description, blog posts, product copy, product description, and press releases, if you give her a subject, she'll put a unique, factual twist. Serina is a voice for many companies such Xtreme Air, Fittea, ForSale Marketing, and much more (as a pseudonym).
Hire Scripted W