#Femtech: Empowering Women with Health and Wellness Tech
This is a writing sample from Scripted writer Jasmine Henry
Is there a place in the future where women can use a mobile app instead of a birth control pill, with the same results?
While the ability for a doctor to prescribe an app will depend on regulatory approval, the billions raised by femtech startups don't lie. Entrepreneurs and venture capital firms are betting big on a serious demand for women's health technology. The idea is more than just apps or mobile—it's defined by Clue CEO and cofounder Ida Tin as "an expanding category of technology that serves the vast opportunities that exist for female health."
Someday soon, femtech products may include a range of smart, connected accessories. Tin predicts the future of this tech category will include temperature patches, insertable devices, wristbands, clip-ons, smart jewelry, and more.
When uncomfortable conversations are worth billions
As VentureBeat's Berenice Magistretti highlights, the willingness to consider female health tech as more than just an "uncomfortable conversation" has resulted in an explosion of innovation. The latest apps make fertility and health management simpler for users, and some startups have a dedicated mission of empowering women on a global scale. L., for one, provides home delivery of organic tampons and condoms, while donating products to women in developing countries.
While it's tough to estimate just how much women-driven health tech will be worth in coming months, women-led health tech startups seized $4.6 billion in 2015. Since women represent about half of the world's population, putting investment resources toward emerging tech just for women's health is a pretty safe bet where demographics are concerned.
Health tech for women finally catches up
Tech for women doesn't leave anyone out. You can actually argue that current innovation in this space is long overdue. Two years ago, health and fitness app growth outpaced other categories in app stores by 87 percent. For seasoned female entrepreneurs in this niche, issues converting ideas into viable products didn't crop up because women aren't interested in apps—it was a matter of culture and economics. Success stories needed to reach critical mass to convince male-dominated venture capital firms they want more of it.
Tin has firsthand experience with the belated process of venture capitalists and other tech players warming to femtech. While her period-tracking app Clue was launched in 2013, the idea of women-only health apps was relatively radical. "Back then," Tin recalls, "people would say it feels like a niche product, which it obviously isn't, since it's relevant to half the world. We don't hear that anymore."
While entrepreneurs can now access funding for their ideas, the future of their products is less certain. The idea of letting your smartphone replace your birth control pill is futuristic and definitely worth a conversation with your doctor before adoption. While we're probably years out from full regulatory approval of digital birth control, tech for women is already massively impacting mobility and countless early adopters.
Femtech in the wild
Period-tracking apps are among the most visible—and potentially controversial—aspects of this tech movement. Stockholm-based Natural Cycles is committed to gaining regulatory approval as a viable birth control option. Using the app is simple—users take their temperature each morning on a connected thermometer, and the app gives feedback on peak fertility. Clinical trial results published in peer-reviewed journals linked on Natural Cycles' website report a staggering 95.5 percent effectiveness.
For women who aren't ready to solely rely on an app for birth control, Nurx focuses on making reproductive health management easier. Nurx connects women with prescriptions by allowing them to upload identification and chat with a doctor directly. Nurx provides users with a three-month birth control prescription, either for free or for the cost of a user's copay. The script can be shipped to the user's home for free, as well.
Even though millions of mothers pump breast milk, the technology hasn't really advanced in decades. Frustration with loud, uncomfortable, and heavy breast pumps spurred Naya Health founder Janica Alvarez to make something she actually wanted to use. Not only is the hydraulic-powered Naya pump quieter and more effective than competing hospital-grade options, it's also internet connected. Users can track their pump sessions and milk output through the Naya app.
These notable examples aren't even a small percentage of this tech explosion. Women can now use apps, like Progyny, to plan fertility treatments, while Nuelle is revolutionizing sexual well-being and intimacy, and Sera Prognostics is making it easier for pregnant woman and their physicians to identify preterm labor risks. Someday, tech may make almost every aspect of women's health convenient to track from a mobile device.
Tech innovation isn't always about you
The surge of women's health tech offers wisdom for all tech pros—even if you're not an entrepreneur, a venture capitalist, or the target demographic. While the regulatory road ahead for femtech won't be easy to navigate, it has serious potential to become a multibillion-dollar industry. FertilityIQ cofounder Deborah Anderson-Bialis aims to empower women with knowledge. "I would love to see more resources being poured into truly authoritative data and insights so that women aren't just surfing around in the middle of the night looking at really scary chat rooms," she told Biz Women.
Female health tech represents equal opportunity in tech—options specifically designed for the needs of women. There are countless options in app stores for men's health and fitness. You could argue the movement is an overdue shift in giving women what they need to be proactive about their health. While venture capitalists may have historically viewed women's health as a "niche" risk, the demographics prove women are anything but a niche part of the population.
Innovation and investment shouldn't focus on demographics and concepts you're already comfortable with. By having awkward conversations and considering data over any existing biases, IT leaders can significantly expand their opportunities for innovation. While the future of femtech remains to be seen, tech with the potential to empower women can only go up from here.
Written by: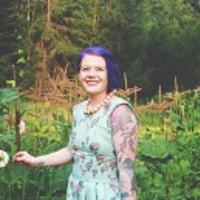 Jasmine Henry is a Seattle-based freelance writer, with specialties in technology, analytics, software, and related fields. She holds a MS degree in Informatics & Analytics, and a Graduate Certificate in Health Care Informatics from Lipscomb University in Nashville, TN. Her work has appeared on Forbes, HP Nucleus, IBM Big Data Hub, Time, ADP Spark, Reuters, and more.
Hire Jasmine H